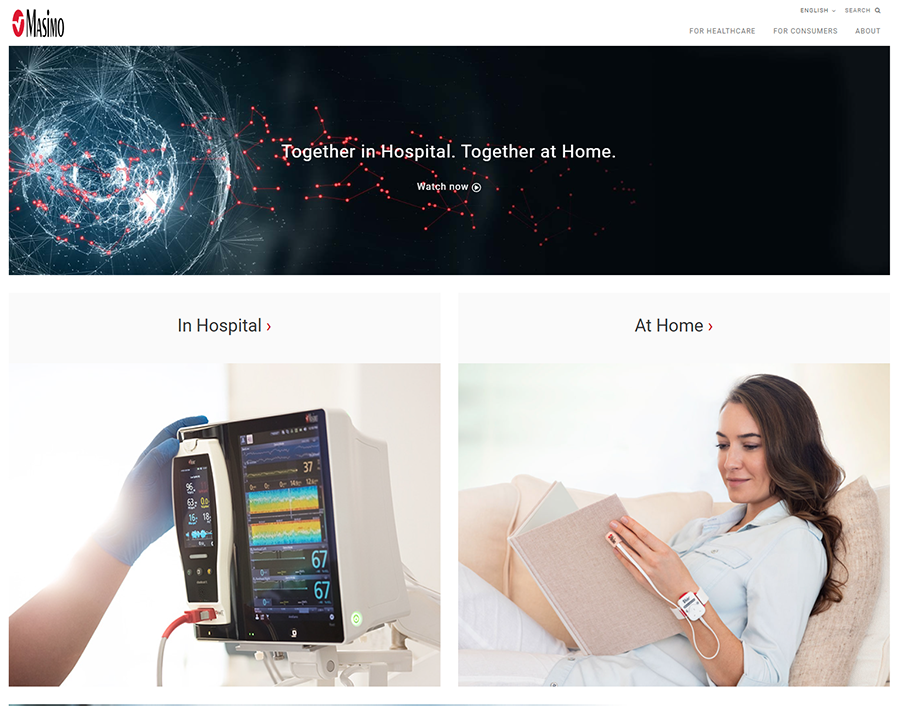 Will Sound United End Up on the Chopping Block as One of Kiani's Follies?
Politan Capital Management LP filed an amended Schedule 13D to report to the Securities and Exchange Commission (SEC) two important actions the activist investment company had recently taken. One of those actions was that it had increased its holdings of Masimo Corporation (NASDAQ: MASI) to 4,648,869 shares or nearly 9% of the company's outstanding shares – making it a significant owner. And the second action? Politan has filed a "Verified Complaint" against the company and its Board of Directors – and boy, that complaint is a doozy!
See the details of Politan's lawsuit against Masimo Corp.
Politan Capital Management LP is an equity hedge fund run by activist investor Quentin Koffey. Masimo Corp. is a successful medical products manufacturer of largely pulse oximetry hardware and hospital automation software solutions. They are also the relatively new owner of Sound United, the parent company of major audio brands such as Denon, Marantz, Bowers & Wilkins, Polk Audio, Definitive Technology, Classé and more.
Strata-gee was one of the first to report that Masimo had acquired Sound United back in February of this year in a transaction that surprised most in the industry. Masimo's strategy behind this acquisition was not immediately obvious to those of us in the audio business – and apparently, not in the medical or investment community either. The day after the $1 billion transaction was announced, Masimo's stock dropped 38%. The company literally lost nearly $5 billion in market value as Wall Street turned a total thumbs down on the transaction.
Masimo is an Interesting Company
Masimo is an interesting company. They are one of two leading companies in the pulse oximetry business which, with a 60% market share of hospitals, is a huge success for the company.
It is a public company, but it is tightly held and run by founder and CEO Joe Kiani and his five-man Board of Directors. That's five Directors including Kiani, who serves not only as the company's CEO, but also as Chairman of the Board. Kiani founded the company in 1989 and now holds 8.5% of the company.
However, Masimo has become a public company run like private company by a visionary founder. This worked fine for a while as he successfully built the pulse oximetry business, but now the milk is starting to spoil as Kiani pursues pet/science projects. While some of these projects like hospital automation businesses and brain function monitoring could be reasonable extensions of their core business, it has become obvious that the company needs a more objective board to oversee the discipline of R&D spending.

Kenneth Squire, CNBC
Politan Watched What Happened to Masimo
According to CNBC, Politan is an investment company that looks for "(i) high quality businesses that underperform their peers or potential, (ii) where there is a clear fix and (iii) a clear pathway to implement that fix." The company is also known to hold its investments over a four-year or more period before they seek an exit.
This summer, Politan watched what happened to Masimo's stock after the Sound United acquisition announcement. Just prior to the announcement, Masimo stock was selling at $228/share. Literally the day after the announcement, shares plunged to $144/share and haven't really recovered since.
Some Feel Masimo Over-Paid for Sound United
Part of the problem is that according to CNBC many investors felt that at eight times EBITDA, Masimo overpaid for Sound United by at least $200 million. But the real issue is that the logic of the deal was questionable. Masimo's announcement of the deal failed to articulate a strategically sound logic underpinning the acquisition – leaving many of their investors feeling that company CEO Kiani was out of control and the Board was ineffective at oversight.
Masimo Alleges that Apple Stole Their Technology; Decides to Enter the Consumer Watch Category
Interestingly, the CNBC article notes that a few years back, Masimo had been in detailed discussions with Apple about incorporating their health-sensing technology into the popular Apple Watch. The discussions didn't seem to go anywhere. Then later, in 2020, Apple introduced the Series 6 Watch which contained a way to measure arterial oxygen saturation. Masimo is now engaged in litigation against Apple, alleging the top tech brand stole their technology and is using it without their permission. This lawsuit is not an unreasonable response if their allegations are correct. But…
"But, now Masimo has launched its own W1 watch to compete with Apple," CNBC calls out. "This feels more personal than fiduciary."
Is it possible that the reason that Masimo decided to enter the consumer watch business is for some kind of payback to Apple? Was the Sound United acquisition part of that farfetched idea?
Politan Says the Stock Value Collapse Undervalues Masimo's Core Business
In any event, Politan watched this drama unfold with Masimo this year and came to conclude that the stock sell-off now left the company undervalued in terms of its core pulse oximetry business. Ready to pounce, Politan began buying Masimo shares, eventually acquiring 4,648,869 shares or 8.8% of the company. They now own more of Masimo than the founder does.
Politan's Koffey reached out to Masimo's Kiani to seek a meeting. Politan, now a major shareholder, wanted a seat on the Board of Directors – something not uncommon with big investors. But Masimo didn't exactly roll out the red carpet, they referred Koffey to the CFO who normally speaks with shareholders. This is not a good way to treat one of your largest investors.
Masimo Responds to Politan's Interest by Changing Bylaws to Block Them
Koffey wouldn't be denied and kept contacting Kiani until he finally agreed to a one-to-one meeting. At this meeting, Politan made it clear they would like a presence on Masimo's Board of Directors. Kiani didn't immediately agree with that and just days later the company changed its Bylaws in such a manner as to prevent Politan – or any investment group for that matter – from nominating a candidate for the Board.
At a private meeting between Mr. Kiani and Quentin Koffey, Politan's founder, in early September 2022, Mr. Koffey expressed Politan's interest in obtaining representation on Masimo's Board. Just one week later, in an effort to prevent that from happening, the Board brazenly adopted the Bylaw Amendments, which are perhaps the most preclusive advance notice bylaws in Delaware history. Indeed, Masimo had admitted that it did so based on its 'concerns that Politan might attempt to present matters for stockholder consideration at Masimo's next annual meeting… .'

Politan Capital Management LP, a Delaware limited partnership (plaintiffs)… v. Joe E. Kiani, et tal (Defendants)
After further communications attempting to come to some type of agreement between the two parties, Politan said they were left with no option but to file this lawsuit to attempt to enforce their rights as significant investors in the company. The verified complaint was filed on October 21, 2022, in the Delaware Court of Chancery against the issuer (Masimo Corp) and the issuer's Board of Directors.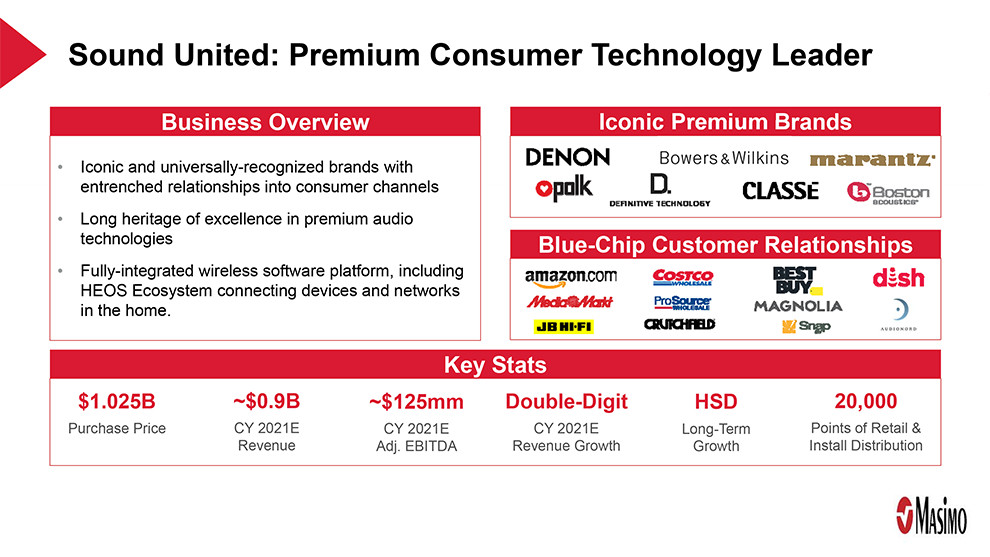 A Well-Written Complaint; Could be Trouble for Masimo
I'm no attorney, but this is one of the best-written, most complete, lawsuits I've ever seen. The issues are introduced, explained, and then summed up in clear language with all relevant citations of law and precedent deeply researched and properly identified for scrutiny. There is some high-class lawyering here, and that could be trouble for Masimo.
Line 1 of the complaint says upfront what this is all about. "This action challenges the validity of Masimo's newly amended advance notice bylaws (the 'Bylaw Amendments') and the refusal by Masimo's Board of Directors (the 'Board') to disable onerous change of control provisions that Masimo adopted to entrench its incumbent directors in office."
A Company 'in Desperate Need of Shareholder Representation on the Board'
In 60 pages densely packed with information and allegations, a picture emerges of a company closely controlled by a founder who was successful in the past, but is out of control now – and his buddies on the Board of Directors are incapable of conducting true oversight or taking corrective actions. As the document continues, the stories get more head-shakingly unbelievable.
Apparently, CNBC sees it the same way I do.
This is a story as old as activism itself – a founder/CEO making a great product and using the cash flow to fund pet projects. Kiani seems capable of running the core business, but he has an empire-building mentality that needs to be reined in by the board. With a refreshed board that institutes discipline, operating margins should be in excess of 40%, and the stock could double in three years' time.

This is a company in desperate need of shareholder representation on the board.

Squire, CNBC
Although Politan says it is an investment fund "with a focus on driving long-term positive change through constructive engagement," they aren't pushovers. Activist investment groups like this realize they often have to push – and push hard – to get their opportunities. As such, we learn so much more in this litigation about Masimo that we didn't previously know – much of which is pretty ugly.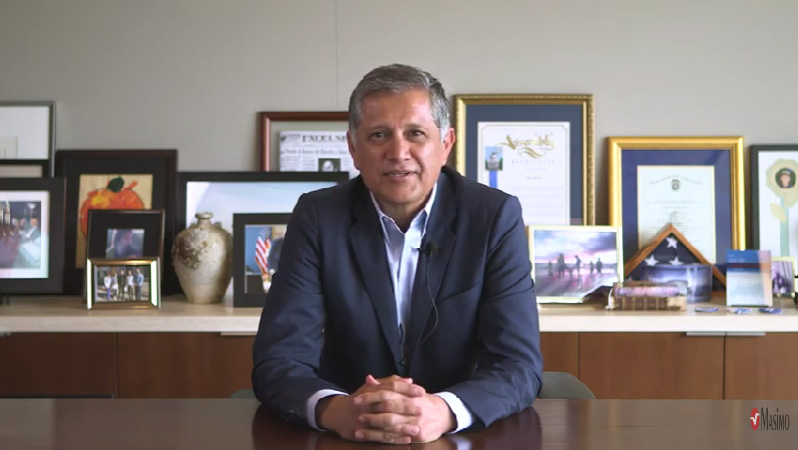 Interesting Facts Emerge about Masimo Corp. in Politan's Lawsuit
Long History of Corporate Governance Failures – The company's move to suddenly change its Bylaws to block Politan from nominating one or more directors was, according to the investor, "…only the latest in Masimo's long history of corporate governance failures which rank it among the worst, if the [sic] not the worst, of the companies making up the Russell 3000 index."
The Russell 3000 Index is a widely used yardstick of stock performance. It is a tracking index that tracks the performance of the 3000 largest (in terms of market capitalization) U.S.-traded stocks. The Russell 3000 equates to about 97% of all U.S.-incorporated equity securities, according to Investopedia.
Shareholders Speak #1 – The law provides or directs in many instances that public companies offer the opportunity for their shareholders to vote on proposed pay/compensation plans for top executives. Usually it is a non-binding vote but provides a way for shareholders to let their feelings be known if they believe these executives are over-compensated. From the lawsuit:
"Say-on-Pay: Since 2011, when Masimo was first required to include Say on Pay in its proxy, Masimo has failed the vote six times. Only two other companies in the entire Russell 3000 have as bad a record. Even in those years when Masimo did not fail its vote, its vote results still ranked in the bottom 14th percentile of all companies in the Russell 3000." (Emphasis in original text).
Shareholders Speak #2 – When companies put candidates up for a vote to become a Director, there are times when that candidate runs unopposed. This means just one vote gets that candidate elected, so any "against" vote is useless. Instead, shareholders can show their disapproval of that candidate by formally withholding their shares from the process. This process is known as "Director Withholds" and can be a strong signal of investor unhappiness with their option. Again, from the lawsuit:
"Director Withholds: At Masimo's 2022 Annual Meeting, its directors ranked in the bottom 3rd and 6th percentiles of the entire Russell 3000."…"Additionally, Mr. Kiani, the Chairman of the Board, has, on average during the last decade, been in the bottom 25th percentile." (Emphasis in original text).
Stunning Shareholder Frustration – "Masimo's director withhold rates and Say-on-Pay failures are stunning not only for the degree of stockholder frustration they evidence, but also for their duration – continuing year after year without any appropriate response by the Board."
Board Approved an 'Acceleration Provision' – Not only did the company suddenly change its bylaws to block Politan, but Masimo's Board of Directors approved an "acceleration provision" for Chairman and CEO Kiani's employment agreement that would shower him with "hundreds of millions of dollars in severance payments (including a stock grant equal to approximately 5% of the Company) if only two of Masimo's five Board members are voted out of office." [Emphasis in original text]. Talk about a golden parachute! Politan believes that this outrageously expensive provision was added to Kiani's employment agreement to coerce "Masimo's stockholders into opposing any change to the composition of the Board." Quite a bold money grab, to be sure…
Stock Price Collapse from Sound United Acquisition – As I mentioned above – and in my reporting at the time – Masimo's stock price spectacularly collapsed in the wake of the company announcing the acquisition of Sound United. That $1.025 billion acquisition "eras[ed] five times the acquisition price – approximately $5.1 billion – from Masimo's market capitalization the day after the acquisition was announced…" From an investor's perspective, that was a disastrous investment. "As far as Politan is aware, based on extensive research, never before in the history of United States publicly traded companies has an acquiring company's market cap declined by more than twice, let alone five times, the purchase price of a material acquisition…"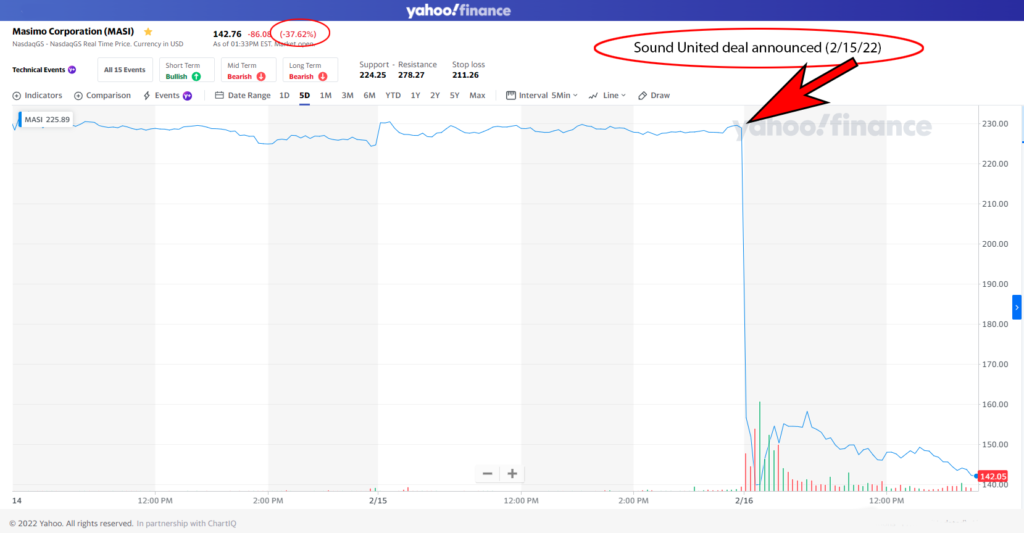 Politan adds: "The stunning decrease in value reflects much more than mere market skepticism of the acquisition. A decrease of more than five times the purchase price demonstrates that the market fears that a complete breakdown in accountability and oversight by Masimo's Board will lead to a destruction of value far in excess of the purchase price." Ouch…
Excessive Executive Compensation and Perks – Aside from a malfunctioning Board governance issue, Politan notes that investors are unhappy with CEO Kiani's excessive compensation and allowed perks. According to the lawsuit, Kiani is paid more than the median pay of the Russel 3000…WAY more. In fact, Kiani's compensation exceeds the median Russell 3000 CEO compensation by between three to four times the median level. On top of this, Kiani has unusual perks, such as a $1 million annual allowance for security for himself and his family at his personal residence or other non-Masimo facilities (that are unrelated to Masimo's business).
Large Payments to Outside Entities Enriching Kiani – Politan also reveals that Masimo makes large payments to two outside entities that – according to the lawsuit – Kiani is also the CEO of and that, at least in one case, such payments "serve no legitimate corporate purpose." One such outside entity is the Masimo Foundation, a purported charitable organization for which Kiani is the Chairman and his wife is a Director. Since 2010, the company has paid $30 million to this charitable fund which is supposed to be for "Ethics, Innovation and Competition in Healthcare." However, Politan notes that according to the Foundation's tax filings about 50% of that money is used to support politicians or their associated organizations.
Another outside entity is Cercacor Laboratories, which was spun out of Masimo back in 1998. Kiani is also the Chairman and CEO of Cercacor and has a compensation package that includes salary and equity compensation. "Masimo is obligated to make minimum royalty payments of $5 million per year to Cercacor." But as the lawsuit notes, it has generally made payments of $12 million to $13 million or more in a year. And finally, Masimo makes payments to another company founded by Kiani called Like Minded Media Ventures. Kiani continues to serve as a Director for LMMV. Masimo pays LMMV "hundreds of thousands of dollars a year for 'audiovisual production services promoting brand awareness…'"
Masimo Responds
Masimo ultimately responded to the Politan litigation with a prepared statement that offered more of an overall argument and did not address any of the specific points in the legal filing. It is reproduced in its entirety below…
We believe this lawsuit is being initiated after the Masimo Board refused to accede to Politan's strongarm demands for Board representation, including its demand for a board seat for Politan's founder, Quentin Koffey, who has never served on a corporate board and has no relevant experience in Masimo's industry. Politan accumulated a nearly 9% stake in Masimo without any prior dialogue with the Company, and its lawsuit is an effort to disguise its self-serving agenda. Masimo's Board continues to be highly focused on serving the best interests of all shareholders.

The bylaw amendments were adopted by the Masimo Board after thoughtful consideration. They are designed to improve transparency to ensure that stockholders receive information relevant to an informed vote. We reject the premise that an activist hedge fund attacking a public dompany should be allowed to hide its web of financial entaglements and significant financial backers.

Statement dated 10/21/2022: Masimo Sets the Record Straight on Bylaw Amendments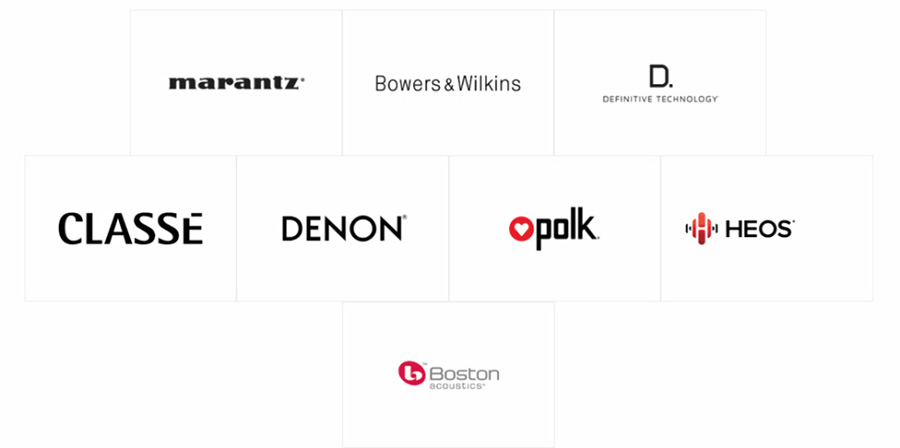 What Does This Mean for Sound United?
Of course, this action is just now commencing so it is not possible to know where it is going. However, given the frustration investors appear to have with Masimo, an activist investor like Quentin Koffey could gain a lot of support. However, while Koffey suggests he is open-minded about this latest initiative by Masimo to enter the consumer watch business with an assist from Sound United, it is clearly easy to infer that Koffey believes these are non-core businesses that take the company away from their key market.
So again, who knows? I could see a scenario where Koffey ultimately wrests power away from the existing board, withdraws from the consumer watch business, and divests Sound United to redouble the company's efforts in healthcare. Or perhaps not!
One thing is certain, according to CNBC Quentin Koffey has been very successful in these types of board battles. They note specifically that Koffey "won five of 14 board seats at Centene, as well as three of nine board seats at CoreLogic when he was at Senator" (another investment company). He knows how to play the game and in the instance of Masimo, Koffey is helped by evidence of existing shareholder discontent. Koffey could be just what they are looking for.
We'll have to watch this high drama as it continues to unfold.
Learn all about Masimo by visiting masimo.com.
There's not much to see, but Politan Capital Management can be reached at politanmgmt.com.