Premium residential and commercial audio brands Theory Audio Design (Theory) and Pro Audio Technology (PRO) announced today the appointment of Marc Bertrand as Chief Operating Officer of both entities. Bertrand is said to have a long and highly-regarded history that will greatly assist both brands in their market growth initiatives.
Learn more about the appointment of March Bertrand
Bertrand is said to have more than 25 years of experience in building and running some of audio's most respected brands, according to the company. From his early days in sales for a media company to working all the way up to CEO of a major North, Central, and South American distribution division of a global maker of high-end, high-performance residential, commercial, and pro audio gear, the breadth of Bertrand's experience will serve him well in this new COO role with Theory and PRO.
One of Bertrand's more prominent roles was his time at Tannoy North America, a high-end audio brand of high renown with consumers, engineers, and artists alike. He joined Tannoy in sales and in fairly short order was named its VP of Sales. Ultimately, he became Managing Director who is said to have driven dramatic increases in company revenues.
Former Executive with Tannoy, Lab.gruppen, Linn Residential
According to the announcement from Theory on Bertrand's background, Tannoy was acquired by TC Group A/S in 2001, and in 2009, the Americas operations were merged into TC Group Americas…leading to Bertrand being appointed as "CEO overseeing all brands, strategies, and operations for Tannoy, Lab.gruppen, TC Electronics, TC-Helicon, Dynaudio Acoustics, Lake, and the distributed lines Audica, and Linn Residential Audio."
I couldn't be more delighted to have Marc join the companies as COO. We're excited to have him lead our global Sales and Operations organizations. Marc's broad experience and unimpeachable track record within the commercial, professional and consumer market segments fits perfectly with our vision for the Theory and PRO brands. We have big plans for both companies – including Theory Professional's official launch into the commercial audio market at InfoComm 2023 – and we are confident we can achieve our strategic objectives with Marc at the helm.

Paul Hales, CEO of Theory and PRO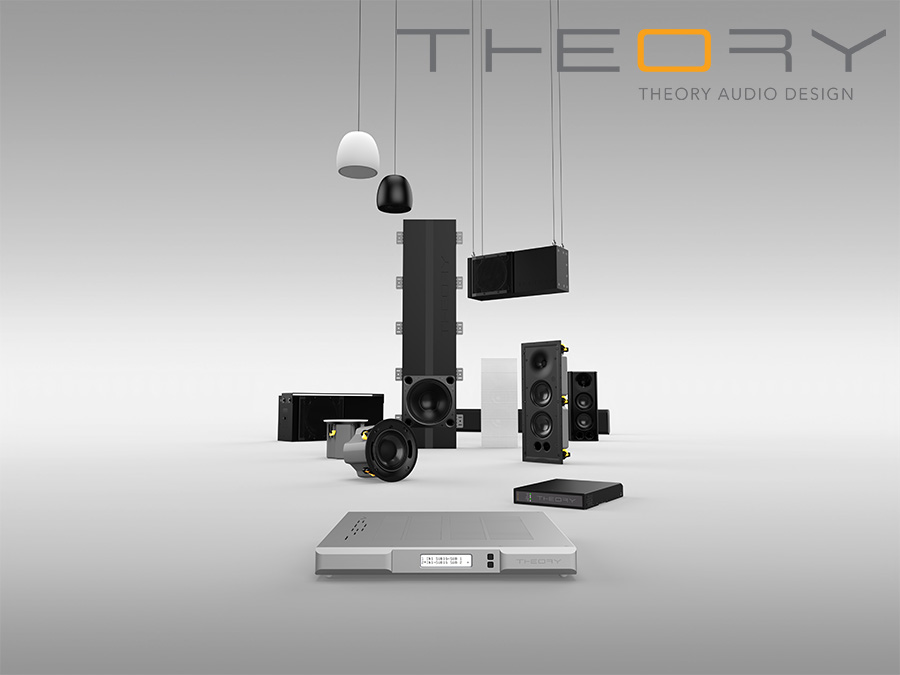 Extensive Audio Industry Background Informs New Theory COO
After his time as CEO of TC Group Americas, Bertrand went on to work with Adamson Engineering Systems in Canada, a prominent manufacturer of primarily pro sound systems for sound reinforcement. He started there as Managing Director and was promoted to CEO.
Just prior to joining Theory and PRO, Bertrand ran deckpoet, inc., a consulting business specializing in AV companies.
There are several reasons I was attracted to Theory and PRO. I've always gravitated to the ideal of audio performance first and foremost, and this is an unshakeable core value of the companies. Combine that with a well-defined, focused, and elegant family of products – designed with passion and an uncompromising execution of fit and finish – and it was a no-brainer for me; they were speaking my language.

At Theory and PRO, we're a small but tight team, driven to create the best audio experiences in our market segments, and to build an organization that our global partners, staff and suppliers will be proud to be a part of.

Marc Bertrand, New Chief Operating Officer of Theory Audio Design & Pro Audio Technology
See Theory Professional at InfoComm
The company will be launching the Theory Professional line of commercial audio products at the upcoming InfoComm show in Orlando, FL, running from June 14-16. Attendees of this event can see the products in Booth #4989 and can hear them in the audio demo room #W223A.
For any dealers, reps, and international distributors interested in getting involved with Theory Audio Design and/or Pro Audio Technology, reach out to Marc Bertrand at mbertrand@theoryaudiodesign.com.
To learn more about Theory Audio Design, visit theoryaudiodesign.com.
See all that Pro Audio Technology offers at proaudiotechnology.