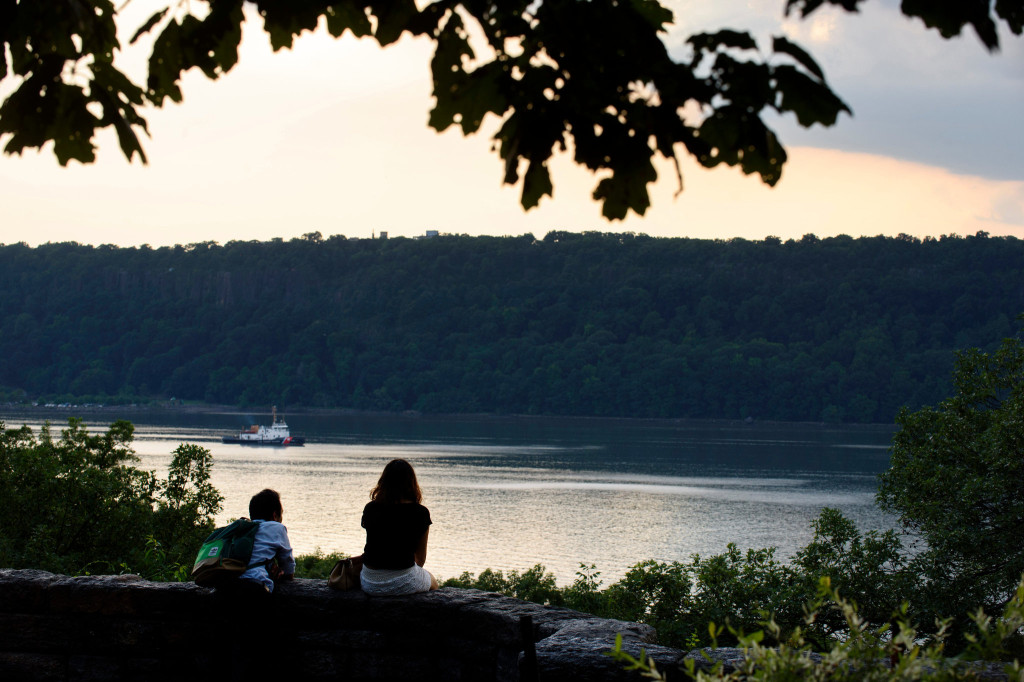 It took the involvement of one of the oldest and most powerful families in the United States, but when Laurance Rockefeller reached out to LG Group Chairman Bon-Moo Koo, talks ensued that resulted in the global electronics powerhouse agreeing to alter construction plans for their new headquarters building in Englewood Cliffs, New Jersey, resolving a long-running dispute. The issue, not well-known in other parts of the country, has been the center of a firestorm here in the New York metropolitan market, with its almost pulp fiction-like storyline of greedy developers cutting backroom deals to despoil a pristine environment in a raw display of corporate hubris. But a story with a happy ending.
See more on LG's decision to finally become a responsible corporate citizen…
We first brought you this story last year when we were tipped off that an environmental group (Protect the Palisades) was launching a blistering public relations attack on LG – a company that pitches its environmental sensitivity on its own website. At issue were actions taken by the company that some observers characterized as dubious to gain a zoning variance to build a new multi-story corporate headquarters in a protected scenic section of New Jersey and Southern upstate New York called the Palisades. A beautiful and historically significant oasis of flora and fauna that stands out from its densely populated and over-commercialized surroundings – the wooded Palisades borders on the picturesque Hudson River with breathtaking views of dramatic cliffs and the river.
How beautiful is it? Three tidbits hint at its significance – the U.S. government has declared the Palisades a National Natural Landmark; and roadways throughout the area have scenic lookouts for visitors to pull off the road to take in the wild and often dramatic beauty. Finally, laws were created and have been on the books for decades to protect the Palisades, including a law that prohibited buildings in surrounding communities from rising too high to spoil the views for others. It was the, what some call subversive, actions of LG to get around these laws that was a core part of this conflict with area residents and environmentalists lining up against LG. Their battle cry? Shop Samsung!
LG Simply Needed Bigger Digs
For LG, it was a simple matter of their successful growth fueling the need for a new headquarters building to accommodate their explosive business gains. Like most of the consumer electronics industry in this region, LG's has always been located in northern New Jersey and they purchased a large tract of land in Englewood Cliffs for this project.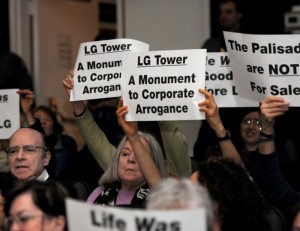 But when the company submitted their construction plans, a huge problem was immediately obvious. Englewood Cliffs' zoning, like all communities bordering the Palisades, restrict building heights to 35-feet or less. LG's plans called for a soaring 143-foot tall structure. Back to the drawing board? Nope, LG instead convinced Englewood Cliffs to grant them a variance to which, in order to gain the construction jobs and long-term employment growth, the city agreed.
That lit the fuse to a veritable explosion of protest. And we mean protest, literally protesters showed up at town meetings carrying signs and chanting and shouting down meetings. When a legal maneuver by protesters looked to overturn the variance – local authorities threw fuel on the fire by cancelling the variance and then changing the law to allow the LG structure.
Protestors: This Precedent Cannot Stand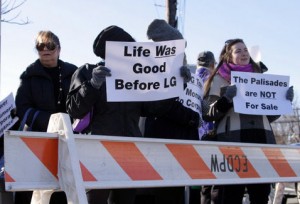 Protesters said they could not allow this precedent to stand as it would be sure to drive other development and represent the beginning of the end of the Palisades. And so they began an impressive effort to gain political clout. Protect the Palisades and other similar groups were able to enlist the support from four former New Jersey Governors, four mayors of other Palisades bordering cities, four former United States ambassadors to South Korea, New York State Senator Chuck Schumer, the United States Environmental Protection Agency, the National Park Service, major newspaper editorial boards in both New Jersey and New York and tens of thousands of citizens.
Protect the Palisades said from the beginning that LG had plenty of land on their tract – they could easily redesign buildings to the local zoning requirements and still accommodate their growth needs. And, most importantly, show respect for the sanctity of their protected surroundings.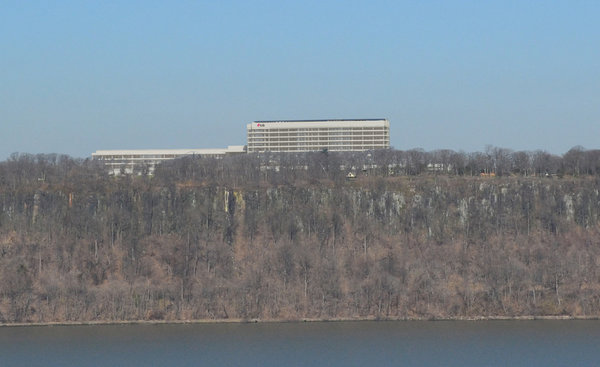 The Turning Point
The company has now agreed to modify their construction plans. After a lengthy negotiating process, the company's new plans call for a five-story section that will be less than 70-feet tall, with the remainder of the building at three-stories tall or less. In exchange for this concession, the environmental groups have agreed to withdraw their lawsuits surrounding the original zoning variance.
The turning point in the situation appears to be the outreach by the Rockefeller family, which donated much of the land of the Palisades to the states of New Jersey and New York. Laurance Rockefeller appealed to LG's Bon-Moo Koo who is known to be an avid bird-watcher, according to a report in the New York Times. The appeal worked and Koo sent Rockefeller a letter saying, "I assure you that I have great respect for your family's passion for nature conservation and cultural heritage."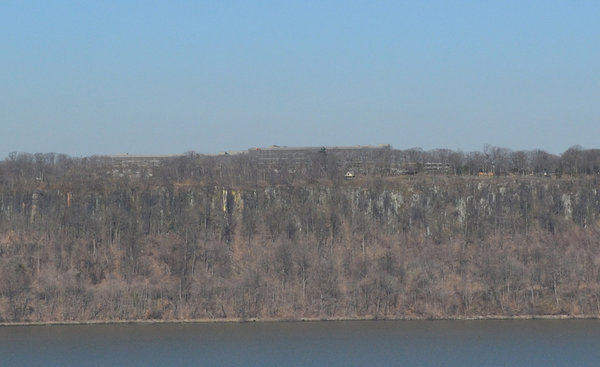 And with that, new negotiations took place that resulted in LG finally agreeing to substitute width for height. And perhaps in a sign that the deal represents a true compromise, neither side arrived at their initial goal – but both gained important concessions.
And an area treasure has been protected.