'Lee Apparently Regrets His Business Decisions…'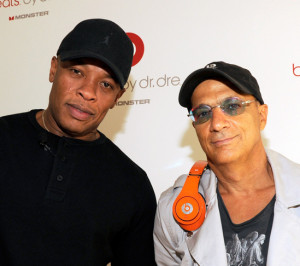 We reported to you in January that Monster, LLC and Noel Lee had filed what appears to be a major lawsuit against Beats Electronics, LLC, Andre Young (Beats founder, aka Dr. Dre), Paul D. Wachter (a Beats director), Jimmy Iovine (Beats founder) and HTC (a Taiwanese cell phone manufacturer). The wide ranging suit alleged all sorts of nefarious business practices by the Beats parties – but especially alleged that Beats and HTC engaged in a "sham transaction" solely for the purpose of triggering a "change of control" provision to defraud Monster and Lee out of their rightful interests.
Funny, but Beats see this matter quite differently…
When this lawsuit was originally filed, our thinking was there was one of two potential outcomes. Either Beats would reach out to Monster and propose some type of settlement to make the matter go away quickly. Or, Beats would choose to fight. We now know they've chosen the second option…filing a veritable blizzard of papers, including demurrers, memorandums of support, supporting declarations, and more.
Both Beats and HTC filed demurrers asking the judge to throw out this matter in its entirety. Monster, Beats says, "failed to state a cause of action." In several filings associated with their demurrer, Beats lays out the inadequacies of the claims, the insufficiency of Monster's facts, and adds new information that – Beats says – renders this whole matter moot.
Beats moves to dismiss…
Fundamentally, Beats and HTC took aim at the very foundation of the whole action by Monster – the claim that Beats and HTC engaged in a sham transaction solely for the purpose of perpetrating a fraud on Monster and Lee. The alleged fraud? That this transaction took place only to trigger a "change of control" provision in the licensing agreement between Monster and Beats…thereby forcing the transfer of all of Monster's Beats-related intellectual property to Beats.
The reality is that concepts such as "sham transactions" and "fraud" are very carefully and precisely defined legal concepts. When bringing claims alleging a sham transaction for fraudulent purposes, California law has very specific requirements for a factual basis to sustain such a claim. Beats says Monster failed to meet that legal standard to support their claim.
It's clearly personal…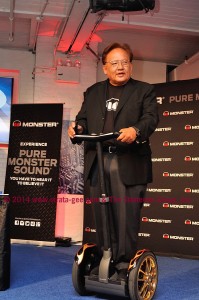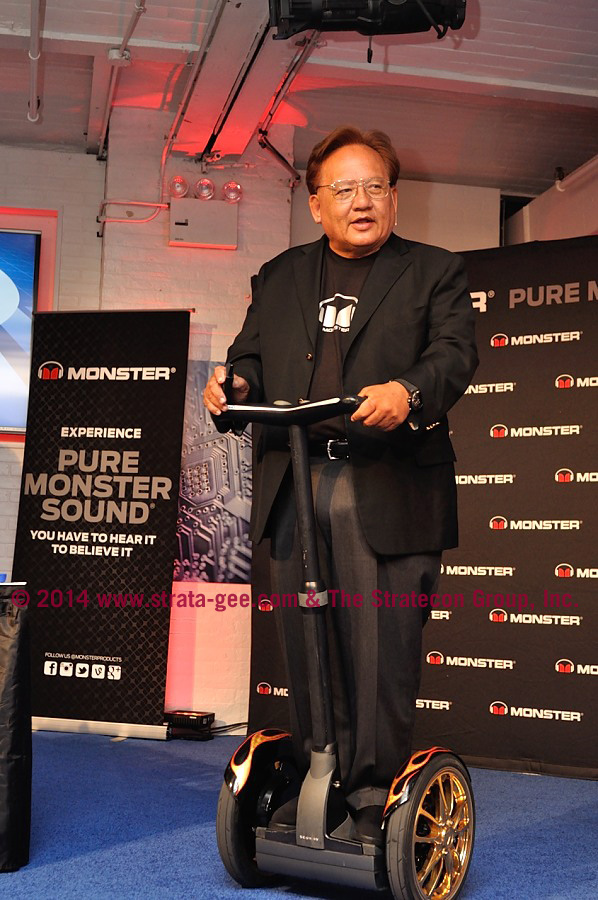 Whenever possible, it appeared as though Beats sought to make this matter personal. Several comments had a very specific target: "Lee apparently regrets his business decisions and now asks that he and Monster be excused from as many of their contractual obligations as possible"…"Lee apparently regrets selling his shares in Beats before Apple acquired Beats"…"He [Lee] is a successful businessman, with a vast history of initiating litigation, who entered into standard commercial arrangements and now seeks to get more than the benefit of his bargain"…and on and on..
Fraud? It is hard to commit fraud on someone who by "his own description, Plaintiff Noel Lee ("Lee") is a sophisticated businessman and investor with 'knowledge and experience in financial and business matters…'" And in any event, Beats goes to great lengths to show that the HTC transaction actually does not meet the legal or the real definition of a sham transaction.
Transaction was real 'by Monster's own allegations'…
"By Monster's own allegations, HTC…contracted to – and actually did – pay $300 million to Beats' shareholders in exchange for a 51% controlling interest in Beats. Also by Monster's own allegations, Beats did undergo a change in control through which HTC controlled Beats for nearly a year. During that time, HTC exercised its right to appoint HTC's own officers to a majority of seats on Beats' Board of Managers, represented the company in negotiations with Monster and Lee; and caused Beats to release at least two joint HTC-Beats-branded headphones…"
When looking at these facts, from Monster's own suit, Beats says it is clear that the HTC transaction "was a genuine 'jural act,' not a fictional sham."
Forget change of control, Beats claims IP transfer would have happened anyway…
But aside from all of this, Beats claims the licensing agreement allowed Beats to "terminate the agreement and thereby acquire all of Monster's intellectual property in Beats products…" even aside from the change of control clause. We could not verify that claim because Beats' filing is heavily redacted and all reproduction of direct quotations from the licensing agreement contract are not visible in the publicly filed documents. But Beats clearly claims that the intellectual property would have transferred to them anyway and it "further demonstrates the implausibility of Monster's theory of this case" that Beats and HTC would orchestrate an "elaborate" sham to get what they already had coming.
Finally, Beats says that upon execution of a set of termination agreements, Monster and Lee had signed complete legal releases precluding them from bringing actions just like this one. With that being the case, this matter should not be allowed to go forward…at least in Beats' opinion.
After reply from Monster, the matter goes to the judge…
A hearing has been scheduled to discuss these demurrers and if Beats prevails, the most significant claim in Monster's case will be defused. This fact would likely cause the rest of the matter to collapse as well. Although when it comes to litigation…no one can predict the outcome.
Monster will likely file papers in reply to Beats' assertions in advance of the scheduled meeting. All of this will culminate in a decision by the Superior Court judge that could completely change the direction of the case.