BREAKING NEWS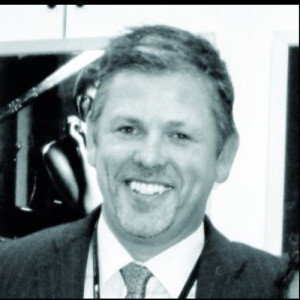 Krell dealers received an unexpected and, to many of them, shocking email from Krell Industries President Bill McKiegan, who announced that Wednesday was his last day at the high-end audio manufacturer. The email (reproduced below), was short on details and gave little more than a list of contacts at the company with whom dealers should consult on any future issues.
What is going on at Krell?…
The only inkling of a motivation for McKiegan's departure is a somewhat nebulous comment in his email stating, "I am taking another position in the industry, and will be speaking to many of you in my new capacity soon."
The nature of McKiegan's new position is unknown, but rumblings from the field suggest it will become known within the next few days. In the meantime, there has been no official word from the company as to who, if anyone, is taking the position of president at the company.
A Popular President

McKiegan, a well-known and well-regarded executive at the company, has been with Krell since 1994, except for a short stint as a Vice President at Request, Inc. from 2006-2008. According to his LinkedIn profile, he has been President of Krell since 2010.
Multiple dealers we spoke with expressed shock at this unexpected turn of events. Many of them reached out to us to find out if we were aware of what was happening with the company.
McKiegan's Email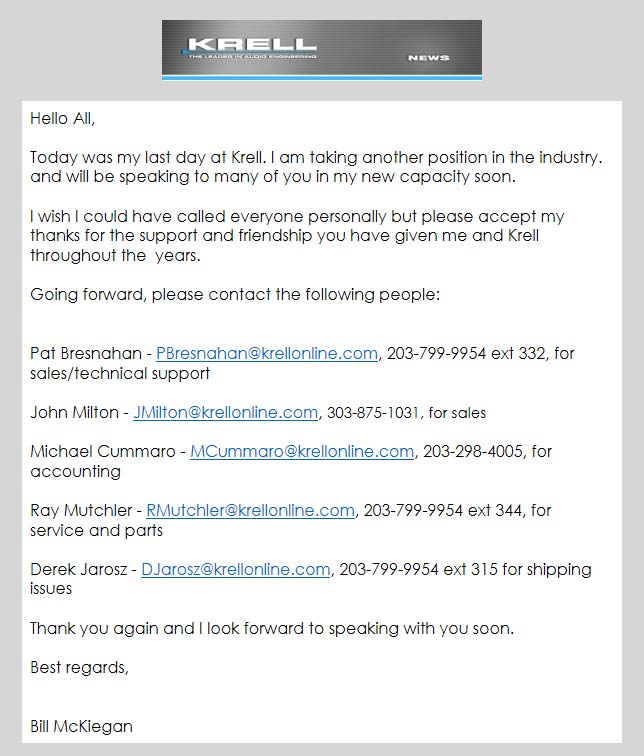 Change in Control
In 2009, with the company in severe financial distress, founders Dan and Rondi D'Agostino sold a stake in the company to a New York-based private equity firm that ultimately forced them out. The situation quickly deteriorated and as many as four separate lawsuits ultimately ensued.
Some dealers told us that they suspect financial problems may have re-emerged. Whether this was a factor in McKiegan's departure is not yet known.
We reached out to company-connected parties but did not receive a response by the time this story was published.
You can learn more about Krell at: www.krellonline.com.