Krell Industries LLC formally announced today it has hired Walter Schofield as its new Chief Operating Officer. Schofield is fairly well known in the audio community, in fact, Krell refers to him as an "industry veteran."
See more on this new appointment…
Earlier this year in March, Strata-gee posed the question, Is Krell out of Business? (See our story, Is Krell Out of Business?) This story was the result of several sources who came forward with information about the company's financial woes. In an interview, owner Rondi D'Agostino acknowledged difficulties, but vehemently denied the company was declaring bankruptcy or was in any way going out of business.
Now, as if to publicly push back on the concept, the company announces it has hired well-known industry executive Schofield to come in as COO. The company's announcement also said it is "…reinforcing and building the brand through an extensive program of new product development, expanded marketing initiatives, and overall strategic direction."
'Drive All Sales, Marketing, and New Product Development'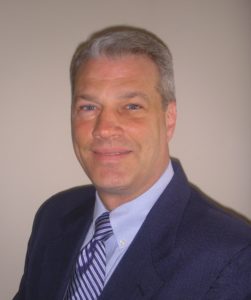 Prior to joining Krell, Schofield was Vice President of Global Strategy at Emotiva, a position he held for a little more than a year. Further back in his career, he has done stints with SVS, Meridian, Mark Levinson (w/Harman Specialty Group), Linn, and more.
Krell says Schofield will be primarily responsible to "drive all sales, marketing, and new product initiatives." The company notes that Gordon Schackelford, Krell's VP of Sales, continues with the company primarily in charge of North American dealers.
New Products and an 'Aggressive Marketing Campaign'
"Walter's knowledge of the audio market is second to none," said Dave Goodman, Director of Product Development, Krell Industries in a prepared statement. "Throughout the course of his career, he continually proved himself an expert at revitalizing time-honored brands like Krell with successful strategies for significantly growing their market share. We're thrilled to have him on board."
The company's prepared announcement about the appointment gave few details on just what some of their new sales and marketing initiatives would include. However, it did say that the company "will soon announce" amplifier modifications "across its entire lineup." The company is also launching a new integrated amplifier, the K300-I. These new products will benefit from "an aggressive marketing campaign" that will utilize public relations, advertising and social media the company said.

'Krell is a Classic, Iconic Audio Innovator'
"Krell is a classic, iconic audio innovator that will continue to set new, high bars for product design, reliability, sound and construction," Walter Schofield said in the same prepared statement. "We're looking forward to accelerated growth over the short term, with new products and improved practices that will make the brand, once again, an unequivocal leader in the high-performance audio market."
To learn more about Krell and its product line-up, visit: www.krellonline.com.