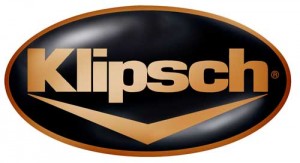 Klipsch announced this week that it has signed an endorsement agreement with Indianapolis Colts quarterback Andrew Luck to serve as its official brand ambassador. The company says that Luck will bring a "fresh perspective" and "creative inspiration" to the brand.
See more on this new endorsement deal…
Klipsch, one of the better known loudspeaker and headphone brands in our industry, has been making a concerted push into sports marketing initiatives and Luck is but the latest example of that. The company has also signed deals with Robert Mathis (Indianapolis Colts), DeMar DeRozan (Toronto Raptors), Roy Hibbert (Indiana Pacers), Josef Newgarden (IndyCar) and Graham Rahal (IndyCar).
No doubt, the company hopes that by having all of these athletes use and endorse their products, it will fuel adoption by fans in each of these different sports arenas.
In need of a little Luck…
In the case of Luck, the company has signed a multi-year agreement and says it will incorporate Luck into its product development, marketing, and social efforts for both the brand as well as for specific Klipsch products. Luck, the company says, will "work alongside Klipsch throughout the development of his own headphone series."
Part of the attraction between Klipsch and Luck is their proximity, as they are both located in Indianapolis, Indiana. This makes it easy for the company to access Luck's "youthful insight, passion and high-achievement standards" as it works to create new "lifestyle products that meet the needs of new demographics."
"When I first experienced Klipsch products, I was instantly impressed. I became even more interested in learning about the company when I found out it was based in Indianapolis," said Luck in a prepared statement. "Partnering with a local company is very important to me, and the fact that Klipsch makes the best sounding speakers and headphones I've ever heard adds great value to this collaboration."
Instead of musicians, athletes helping design headphones…
Klipsch's move into sports marketing is a dramatic departure from other headphone manufacturers such as Monster who pursued their lifestyle markets via partnerships predominantly with music and entertainment stars – most famously when it launched the Beats line with Dr. Dre. In some cases, this made sense that a musician can make a meaningful contribution in voicing headphones to sound the way he thinks his music should sound.
But this concept seems to be a bit of a disconnect when making the marketing argument using athletes. Although clearly sports stars have their fans as well and athletes generally represent high-performance. But there is just no direct music connection to the concept.
"You can imagine our excitement when Andrew reached out to us expressing his interest in our company and its products," said Paul Jacobs, CEO of Klipsch in a prepared statement. "As a staple in both the community and international sports arena, he will help play a major role in creating new opportunities for brand and product visibility. With our brand ideals aligned, this organically-developed relationship is one we look forward to having for years to come."
To learn more about Klipsch, its products, and this partnership with Luck, visit: www.klipsch.com.