BREAKING NEWS
In a development that, depending on your viewpoint, is either very shocking – or not surprising at all –  we learned on Wednesday that Kaleidescape Vice President of Sales Mark Weisenberg has left the company. Even in a company known for turmoil at the Sales VP position – this is an unusually quick turnaround. We originally announced Weisenberg's appointment as Kaleidescape VP of Sales in an exclusive SYNCH newsletter at the end of January…just eight weeks ago.
What the heck is going on at Kaleidescape? And why did this happen so suddenly?…
Kaleidescape is one of this industry's most prominent suppliers of high quality media servers. Launched 14-years ago by co-founders Michael Malcolm and Cheena Srinivasan, Kaleidescape was one of the first to recognize the power of smoothly serving high quality movies from a hard disk server in high-end home theater systems. Users (or more likely their custom integrators) simply copied their DVDs or Blu-ray Discs onto a hard drive and then Kaleidescape served up a gorgeous movie experience with stunning images and powerful sound – at least until Kaleidescape lost a lawsuit with the DVD CCA and was forced it into a 2014 settlement that required a change to their systems last year.
The company came onto our radar screen early last year when we caught wind of a major management shake-up at the company. In February 2014 CEO Tom Furlong, VP Sales Bob Wood and others abruptly left the company. Srinivasan was ultimately named CEO in March.
Third VP of Sales in a year…
We didn't know it at the time, but within the next 12-months, we'd see more turmoil at Vice President of Sales position. In December, we reported on another shake-up with both VP of Sales Buzz Goddard and VP of Marketing Angelika Stalman exiting the company.
In fact, Weisenberg replaced Goddard to become the third VP of Sales for the company in less than a year. Presumably, the company is now looking for its fourth VP of Sales in a year.
Weisenberg confirms…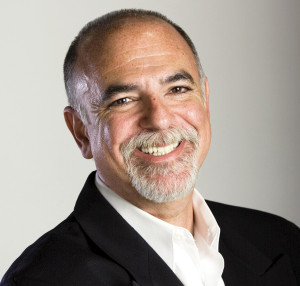 We reached Mark Weisenberg by phone who confirmed to us that what we heard was fact…he had indeed left the company. Weisenberg was calm, even confident as he declined to go into detail about what events led up to this situation.
All Weisenberg would tell us is that he and company management had a "difference of opinion" as far as how to proceed with a new sales plan. Although this was apparently not the only issue, it was all Weisenberg felt comfortable sharing with us at this time.
A crucial point in the company's history…
To be sure, Kaleidescape is at a crucial point in its history. In the wake of the settlement with the DVD CCA, the company was forced to make a fundamental change in the way their products work. The company came up with an elegant solution to transition from a DVD copying scheme to move towards a download arrangement…but these new products worked differently than Kaleidescape products of the past.
So the company faces a critical sales juncture – it clearly needs dealers to support its new approach to getting content on their server. But it seems that Kaleidescape has had difficulty building their own sales staff to take these new products to market and ensure that dealers and integrators get behind them.
Kaleidescape CEO cites 'philosophical differences'…
When reached by phone, Kaleidescape CEO Cheena Srinivasan initally refused to speak to us about the matter for the record. Eventually, Srinivasan explained his hesitancy to speak with us and to publicly delve into the matter.
"Out of respect for Mark, I don't think it is appropriate for me to comment on the specifics of what led us to this point," Srinivasan told us. "Let's just say it quickly became obvious that we had philosophical differences about how to proceed."
We tried to get Srinivasan to comment on the fact that this news is particularly surprising in view of the fact that Weisenberg has only been with the company eight weeks. But Srinivasan did not agree with our characterization that this change of Sales VP represents turmoil in their sales organization.
Srinivasan sees stability…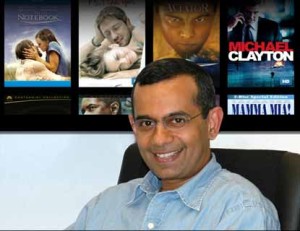 On the contrary, when it comes to the issue of their sales relationships with dealers, Srinivasan sees stability. In particular, he pointed to another Kaleidescape manager, Tim Barnes who is their VP of Sales Operations.
"Tim Barnes has been with the company since January 2008," Srinivasan told us. "He has been the face to our channel…whether it be buying groups, such as Azione and HTSA…or whether it be our top dealers throughout the country."
Barnes specifically, and the company in general, Srinivasan went on, continues to do a strong job of customer support. "There is consistency in sales…there is consistency is support," Srinivasan emphasized.
How will dealers react?…
Kaleidescape's CEO told us that if you look at the company as a whole, it remains solid and dealers should not be concerned about this change. "Across the entire company (aside from sales), the [employee] turnover is 5%…the average tenure is 7½ years," Srinivasan said.
It remains to be seen how Kaleidescape dealers will react to this news, if at all. The reality is that Weisenberg's tenure at the company was quite short and this fact may help blunt the reaction.
When we polled Kaleidescape dealers in December after the last shake-up, dealers either did not want to go on the record to express an opinion that might upset Kaleidescape – or they felt the turmoil was just another example of standard operating procedure at the company. As one dealer told us, the situation was another example of "Kaleidescape just being Kaleidescape."
To learn more about Kaleidescape and their products, visit: www.kaleidescape.com.
Mark Weisenberg can be reached by email at awalan2b@yahoo.com…or by phone at 909-816-6661.