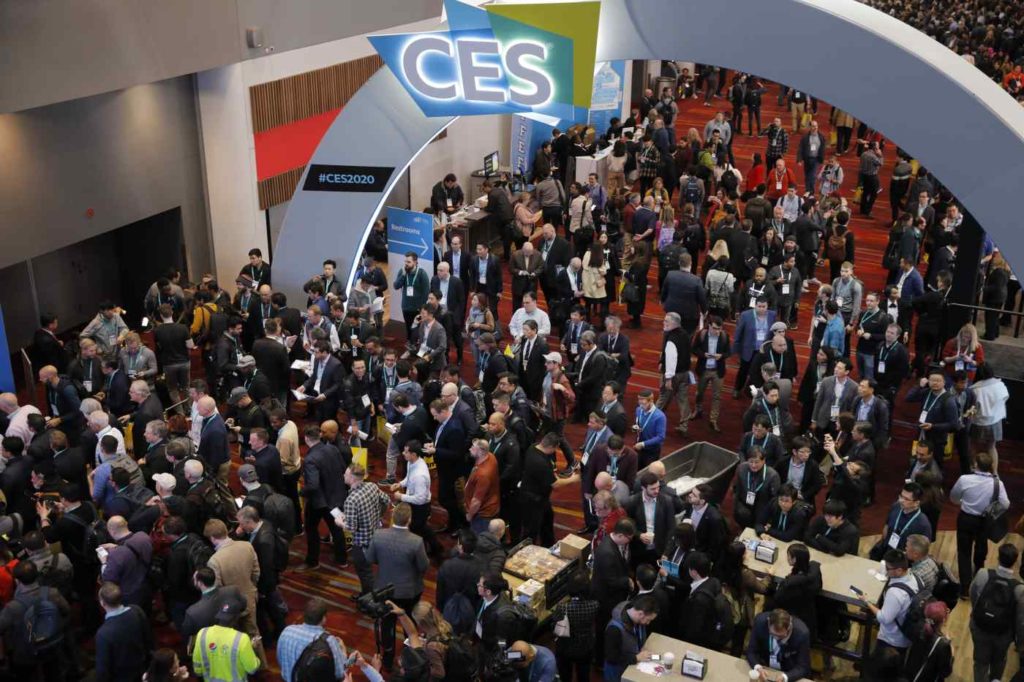 Google, Microsoft, GM, Intel, and more Join the Exodus from CES
UPDATED 12/30/2021 – Scroll down for update – I reported last week that several major exhibitors, including one major event sponsor whose CEO was scheduled as a keynote presenter, had announced they would be pulling out of CES due to the meteoric rise in COVID infections resulting from the Omicron variant. Now we learn even more major exhibitors have decided to join the increasing line of brands heading for the exits from the industry's largest tech event of the year.
See who else is out of CES now…
The news is coming fast and furious now, as more companies announce their plans to pull out of the Consumer Electronics Show (CES) scheduled to launch next week in Las Vegas, NV. Originally planned to the first big tech event of the post-COVID era…ah, let's just say that the pandemic had something to say about that – unleashing Omicron, a variant that is said to be 7 times more contagious than the Delta variant that pretty much killed the CEDIA Expo last September.
Last week, I had reported that the following brands had announced their intentions to skip the live event: Amazon, Ring, T-Mobile, Meta Platforms (Facebook), Twitter, Pinterest, and iHeartRadio. No sooner had I published my story than we heard more announcements including Lenovo Group Ltd., Hisense, and Analog Devices.
Exhibitors and Media Groups Pull Out of CES
Of this entire group, the two most prominent and interesting announcements were Lenovo, said to be one of the larger exhibitors in the event, and T-Mobile, who is a major sponsor of the show and whose CEO was scheduled to make a keynote presentation.
Many media groups also announced they had decided not to attend the event, including The Verge, CNET, Engadget, TechCrunch, TechRadar, and Tom's Guide.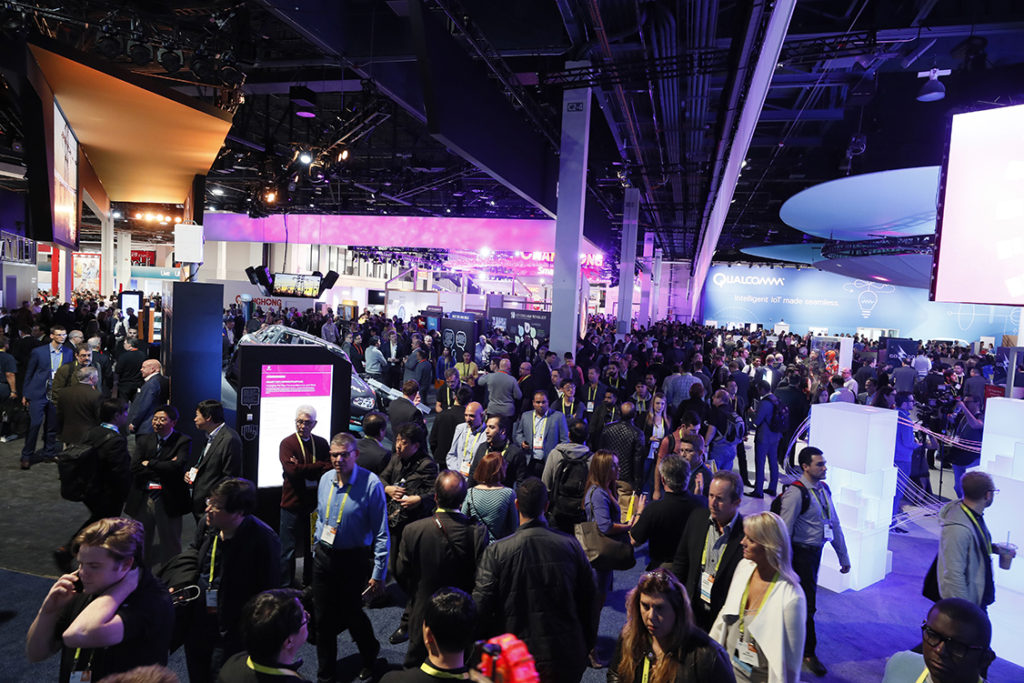 Joining the Exodus
Now we learn more have pulled out, including Google, Waymo (Alphabet's self-driving car division), Microsoft, AT&T, Intel, HyperX (a large gaming accessory maker) – and, in a bit of a surprise, General Motors (GM).
And more media groups are also getting into the act, as now CNN has announced its intention to pull out of CES.
GM in Particular, was a Surprise
General Motors' announcement was especially surprising. When the first round of companies announced they were pulling their attendance, GM issued a statement saying it was still committed to attending the event. Just a day or two later, they changed their minds and decided to pull out as well.
Much like T-Mobile, GM is a major exhibitor at the event and company CEO Mary Barra was scheduled to make a keynote presentation. Barra will still offer her keynote speech, but virtually over the internet, according to a GM spokesperson.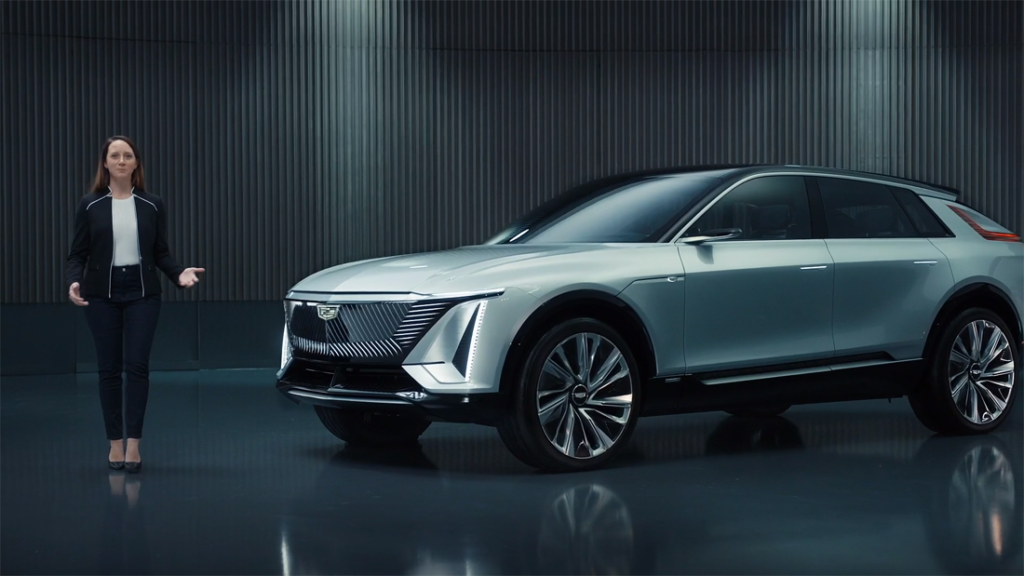 Excerpts from the Announcements
"Based on quickly rising COVID-19 infections rates, Waymo has made the difficult decision not to participate in person at CES 2022. We are aiming to still virtually participate in some CES-related events." From a Waymo blog post…
"…[after] consulting with health officials and in the spirit of Intel's safety policy, our plans for CES will move to a digital-first, live experience, with minimal on-site staff." Statement from Intel…
"We have decided to move to an all-digital approach with our activation at CES 2022 in January. CES is an important technology platform, and we are continuing with our plans on January 5 to share our significant company news including the reveal of the Chevrolet Silverado EV." GM company statement…
"After careful consideration, we have decided to withhold from having a presence on the show floor of CES 2022. We've been closely monitoring the development of the Omicron variant, and have decided that this is the best choice for the health and safety of our teams." Google communications manager Ivy Hunt as reported by The Verge…
"After reviewing the latest data on the rapidly evolving COVID environment, Microsoft has decided not to participate in-person at CES 2022." Statement to The Verge from a Microsoft spokesperson who declined to give their name…
Many of the companies who have announced the cancellation of their in-person presence at the event will shift to some form of a virtual presentation. This could be done in conjunction with CES, which had already planned to have a virtual component to the event. Or the companies could field their own online presence.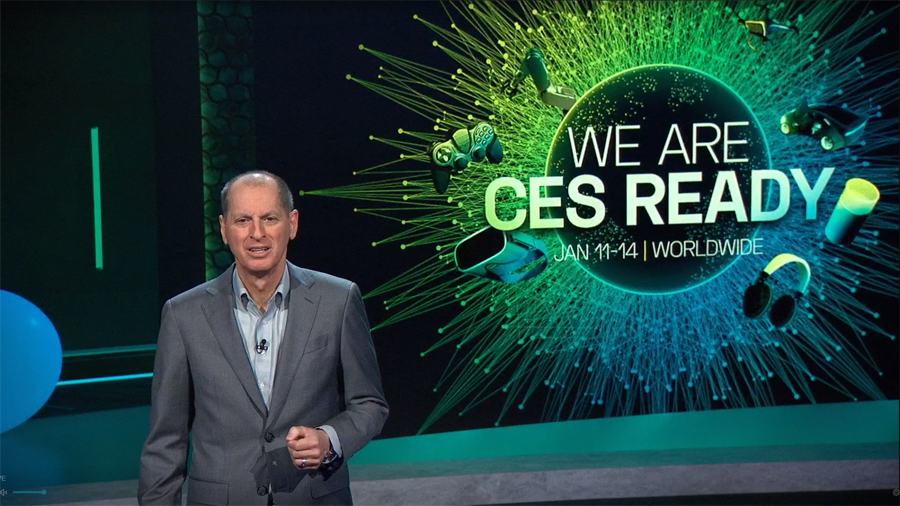 CTA Says The Show Will Go On
The Consumer Technology Association has already responded to these many announcements by reiterating that the live CES event will go on as originally scheduled on January 5-8, 2022 at the Las Vegas Convention Center and other assorted venues. In a statement, the organization said:
"CES 2022 will be in-person on January 5-8 in Las Vegas with strong safety measures in place, and our digital access is also available for people that don't wish to, or can't travel to Las Vegas. Our mission remains to convene the industry and give those who cannot attend in person the ability to experience the magic of CES digitally."

Statement by the Consumer Technology Association, owner of the Consumer Electronics Show
Learn more about CES by visiting: ces.tech.
---
STORY UPDATES
12/30/2021 – More brands have pulled out of next week's CES in Las Vegas since this story was originally published. Joining those listed above in leaving the event now includes:
AMD – Previously, as other announced their plans to pull out of the show, AMD said they were still planning to show at the event. Then, within the last 48-hours, AMD reversed course and pulled out saying: "AMD has decided to cancel our in-person presence at CES 2022 in Las Vegas and will instead transition to a virtual experience…" [The Verge]
MSI – Computer maker MSI posted this message on their website: "Since December, the rapidly spreading Omicron variant has brought the USA a surge of COVID-19 cases. The health and well-being of our employees, customers and fans are our top priority. Hence, we have decided not to participate in-person at CES 2022 and will join the show virtually with our online product launch." [The Verge]
OnePlus – The company was not an official exhibitor at the show, but was holding a separate event alongside it in Las Vegas which is now canceled. [The Verge]
Proctor & Gamble – P&G, along with their Gilette and Oral-B brands have pulled out of the in-person event [TechCrunch]
Mercedes-Benz – Late yesterday, Mercedes-Benz announced they too will exit the event. In a statement, they said, "…the health and safety of our customers, partners, employees and guests are our highest priority. In view of the current situation in connection with the COVID-19 virus, we've therefore decided to cancel Mercedes-Benz AG's participation in CES 2022, after intensive consultations." [CNET]
TikTok – Social media powerhouse TikTok has decided to cancel their participation in CES 2022. "In light of the increase in positive COVID-19 cases across the country, TikTok has decided to host a virtual TikTok CES experience for our brands and partners." [CNET]