BREAKING NEWS
We have learned that Jeff Kussard, a top executive involved in strategic business development at Capitol Sales, Corp., reached a mutual agreement with the company resulting in his exit from the business on June 1, 2012. Kussard, a well-known and well-respected industry luminary, shared his new plans with us in a telephone interview.
See Kussard's plans for his next move…
"Capitol is a great place with great people," Kussard told us. "There is no ill-will or bad blood…this was a mutual decision based on the direction of the company and my personal career goals."
Kussard was highly complimentary of Capitol, a specialty distributor that has become one of custom integrations better known national suppliers. In a wide-ranging telephone interview we discussed the factors leading up to this situation, including some of the changing realities of the custom integration market…especially the residential segment.
Opportunities for growth in 'other' areas…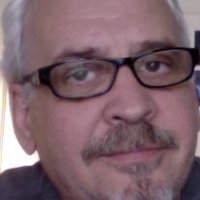 Although he declined to discuss any specifics as it related to Capitol, it was clear that the slowing growth…or even decline…in the overall residential installation segment has caused distributors like Capitol to reassess those market segments that can or cannot continue to drive their growth. Capitol, Kussard tells us, is substantially more diverse than many people realize…way more than just the CI business.
For example, the company is experiencing solid growth in the light commercial systems contractor space. Also, Capitol is showing strong growth in fulfillment both for the premium incentive channel – and now even in the electronics business.
A stark contrast…
These fast growing segments for Capitol stand in stark contrast with the residential space which has slowed down for the industry. The fact that Capitol is targeting non-residential markets for growth contrasts with Kussard's role within the organization and he tells us that this reality has created an opportunity for him to continue to expand his career in new areas.
Kussard told us that working at Capitol was a great experience and rounded out his career providing for greater depth to his industry experience dealing specifically with the wholesale distribution business. Kussard went to Capitol after leaving Russound in 2008 as Vice President, Strategic Development.
Capitol Sales' Hayes says a job well done is…well…done…
Curt Hayes, President and Chief Financial Officer of Capitol Sales, confirmed that Kussard has left the company and that he exited June 1st. Hayes also said that the split was an amicable one – suggesting that the situation was simply a matter of Kussard being brought in to do a job…and now that that job is complete, it is time for both sides to move on.
"You know our focus is much heavier to the commercial business – but that's not it [why Kussard left]," Hayes told us. "Jeff's expertise is branding and positioning, and we're real satisfied with what was accomplished. But once that was done – it was done."
Hayes told us that the company has "beefed up" its merchandising group that will handle much of Kussard's responsibilities. Beyond that, Hayes and Senior VP of Sales Steve Konsor will split up any remaining tasks that had previously been handled by Kussard.
A good run…
His 4-year tenure at Capitol, "was a good run," Kussard told us. "We redefined the brand [Capitol], refined our product assortment, and helped turn them into an 'early adopter' of advanced web-based solutions with their 3rd generation website design."
We asked Kussard what he wanted to do now. After a long pause, Kussard replied, "I'm not closing the door on anything," he said. "But I'd like to build a marketing and branding consulting practice that also helps companies with their corporate or organizational strategy."
Valuable experience…
Noting that he has consulted in the past, and even started at Capitol as a contract employee before being offered a permanent position, Kussard says his well-rounded experience should be valuable to any potential client. Whether a start-up (he's been involved with start-ups in the past), or a larger corporate player, Kussard has direct experience.
"I am thankful for the opportunity to work with a recognized leader in electronics distribution like Capitol," Kussard told us in an email. "My career is a purposeful exploration of the many and varied facets of the electronics business. My experience at Capitol has been as fulfilling and rewarding as any."
For those interested in speaking with Kussard about potential opportunities, he can be reached at jckussard@comcast.net or (952) 905-9075.