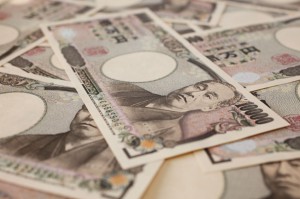 Six major Japanese electronics manufacturers are prepared to agree to raise employee pay when they meet with union representatives at the upcoming spring labor-management wage talks, according to a report in the Japan Times. Yet to be worked out is the exact amount of the increase – the first such increase for workers since 2008.
See why manufacturers are open to an increase now & how much the increase is likely to be…
According to the report, these manufacturers are prepared to offer an increase in the average workers monthly pay rate of somewhere between ¥1,000 to ¥2,000. This increase would be more than the ¥1,000 increase in 2008, the last time worker's pay was increased.
Labor unions at six companies – Hitachi, Ltd.; Panasonic, Corp.; Toshiba Corp.; Mitsubishi Electric Corp.; Fujitsu, Ltd.; and NEC Corp. – are all represented by the Japanese Electrical Electronic & Information Union, which is negotiating on a combined basis with all six companies.
Six years since workers last saw an increase…
Given that it has been several years since the last increase, the unions have demanded a ¥4,000 monthly increase in basic wages. However, unnamed sources are telling the Japan Times that the manufacturers are unlikely to agree to that level of increase – primarily because some in the group have not rebounded as much as others.
The manufacturers are also concerned about agreeing to a pay plan that locks in a long-term increase cost in their fixed expenses while the economy is still shaky, and growth in emerging markets has stalled recently. For this reason, JTs sources indicate that the final increase amount is likely to be more in the ¥1,000 – ¥2,000 range.
Bonuses on the table as well…
The union is also demanding a higher bonus than last year from Panasonic, Hitachi and Mitsubishi Electric. This is not on the table at Toshiba, Fujitsu, and NEC as they already have a bonus plan tied to their corporate performance increase.