'Welcome to Barcelona' Press Conference Reveals Motives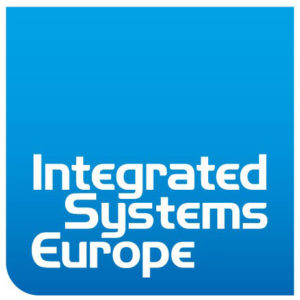 Integrated Systems Europe (ISE) held a formal press conference today at 7:00AM Eastern to present more details on their plans to move ISE – the show, that is – to a new facility in Barcelona, Spain starting in 2021. Speaking at the press conference were local government officials, representatives of the owners of the ISE show (CEDIA and AVIXA), and most importantly Mike Blackman, the father of the show.
See what we learned about ISE moving to Barcelona…
The master of ceremonies for this press conference was Mike Blackman, who started by welcoming a fairly large contingent of media to the event and thanking everyone for participating in today's press conference. This was, he said, a major move by the organization.
Of the move to Barcelona, Blackman said it is "the most significant news in the organization's history." Getting right to the point, he asked and answered a rhetorical question about why they decided to move, "Why? The show has outgrown it's current home at the RAI in Amsterdam."
Continuous Growth Made This Move Necessary
Blackman said the show overall has been growing "+10% per annum" and continues to increase every year. They have grown to over 80 thousand attendees this year – a figure in which he says by itself increases "over 5% a year." Can you have too much of a good thing?
"We must ensure that the show day experience is a comfortable one," Blackman said.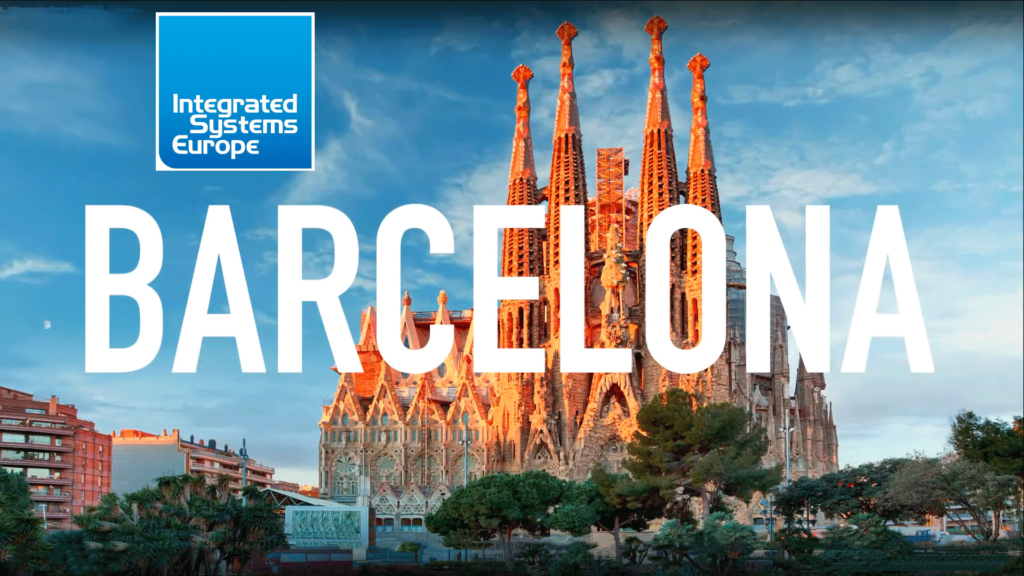 The other question he posed was, "Why Barcelona?" Blackman says this decision was not taken lightly. They had checked out all major exposition halls in all of the major markets around Europe. Barcelona, the current home of another globally significant tech show – the Mobile World Congress – as well as another 140 international shows, ultimately emerged as the leading contender.
World Class Expo Facilities
In Barcelona is a large, modern exposition center called the Fira de Barcelona, which is located near various transportation hubs and positioned to offer easy access to both the nearby airport and the city downtown for extracurricular activities. Barcelona, he said, has emerged as a major technological and scientific center in Europe, helping to make it a desirable destination for a tech show. The Board unanimously voted to make it the new home of the ISE show.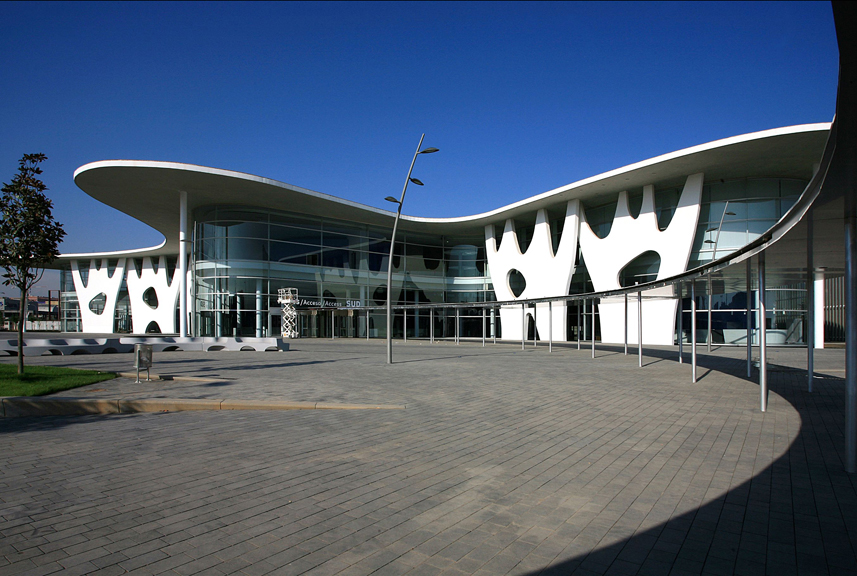 For the next two years, ISE will remain in Amsterdam, even though they've outgrown the RAI exposition center and have had to resort to setting up tents outside of the facility. Then, in 2021, they will make the move to Barcelona.
Mayor of Barcelona Welcomes ISE
Then Blackman invited Ada Colau, Mayor of Barcelona, to address the media. Speaking in English, Ms. Colau gave a well structured presentation on why this move is good for ISE AND good for Barcelona.
Barcelona, she tells the media, is a technological and scientific capitol of Europe, and is already the home to 140 shows and events, including the well attended Mobile World Congress, a large trade show in the mobile phone business.
She also talked about the rapid growth of technology in Barcelona at their universities, at their companies, and of course at their exposition center. Barcelona, she said, is happy to welcome ISE, "a benchmark event in the audio/visual industry. They understand the importance of this "fair," and suggest that moving it to Barcelona is a good move for the show as the city is widely recognized worldwide as a tech hub.
AVIXA – 'So Pleased and So Proud and So Happy'
At this point, Blackman invited the show's owners to speak: first AVIXA CEO Dave Labuskes, followed by Tabatha O'Connor, CEDIA CEO.
AVIXA's Dave Labuskes started by giving a quick pitch of his organization (these folks just can't help themselves) and then talked about how happy he was with the selection of Barcelona as their new home for this growing show.
AVIXA, Labuskes said, has two key goals. First, to act as a catalyst for growth in the audio/visual industry. Second, to act as a hub for the industry. He wrapped up by saying he is "so pleased and so proud and so happy to see all of you here."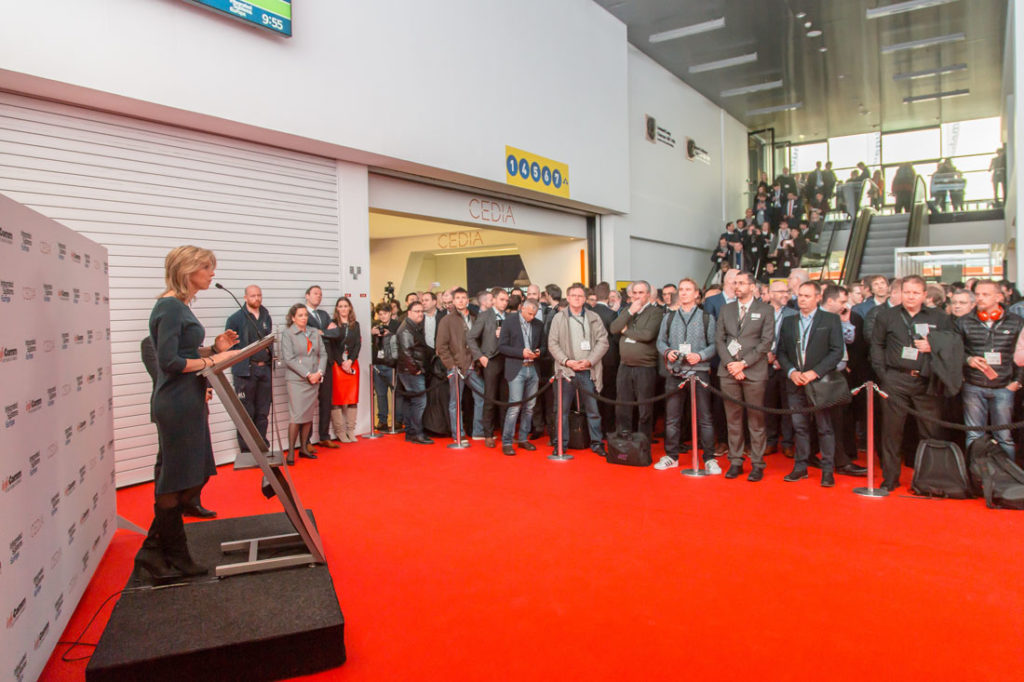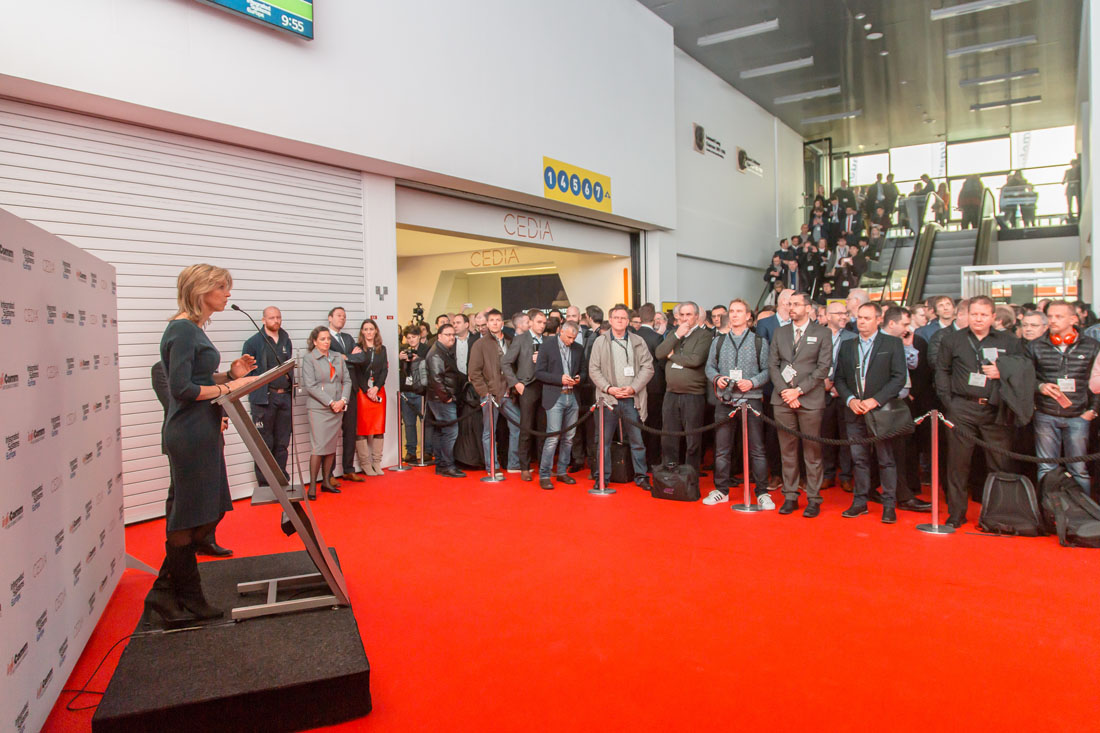 CEDIA – 'A Fantastic Job'
Tabatha O'Connor, CEO of CEDIA was next, offering her thoughts on this momentous decision to move the event. Like Labuskes, O'Connor said CEDIA is proud to be a co-owner of ISE. She told Blackman that "you and your team have done a fantastic job."
CEDIA's membership in Europe has grown by 12%, O'Connor added, suggesting it was growing in importance to the organization. She talked about a "bold ambition" to grow more going forward. Suffice it to say that this move to Barcelona would not have occurred if the owners were not on board with it.
CEO of Expo Center and Catalonia Gov't Official Say ISE Will Be 'A Collective Success'
Next to speak was Constanti Serrallonga, CEO of Fira de Barcelona, the exhibition complex where ISE will take place in 2021. Serrallonga said that they have "watched the growth of ISE for many years." He then went on to discuss how the Fira de Barcelona is equipped as a complete state-of-the-art exhibition facility to handle ISE.
We next heard from Angels Chacón, an official with the government of Catalonia. Catalonia is the wider area or region of Spain where Barcelona is located. It roughly equates to a large county or state sized area. Chacón, also speaking English, gave a fast-paced presentation on why this move is so smart for ISE.
"It's going to be a win-win relationship," Ms. Chacón declared. She then rapidly listed off all of the reasons why Catalonia and Barcelona is the perfect place for a tech show:
Catalonia had 1,200 tech startups last year
The area has a "solid economy"
The area features several universities with advanced studies in technology and science
With these fundamentals, she predicts "a collective success." By moving to Barcelona in Catalonia, she said, we will turn this show into the "Capitol of the Audio Visual Industry." Of the two parties, she said enthusiastically, "We share the same goals."
She promised "A great deal of cooperation."
Question and Answer Period
At this point, Blackman opened the floor up for questions, of which there were several. Here are a few of the more interesting ones [Note: these questions have been edited for space, or to clarify for language purposes]:
(Q) Along with this move, did you also consider a name change? (A) Dave Lasbuskes gave a long answer that contained a joke about their own name change (from InfoComm to AVIXA) and concluded by saying, "The short answer is 'no.'"
(Q) – Do you expect a smooth transfer from Amsterdam to Barcelona? (A) Blackman answered that they they're working hard to make that happen as smooth as possible.
(Q) What happens to the floor plan with this move? (A) Blackman said they are just starting to deal with that issue, working with Fira to determine what floor plan changes will be necessary. However, he notes it is a larger facility, so that should be fairly easy. In fact, Blackman says this move will open up the opportunity to add "sectors" that they never had space for in RAI Amsterdam. But he also understands they need to keep the show focused.
(Q) [Apparently from a local media person] Usually the show is in February when we have the Mobile World Congress here. When will you have ISE? (A) Blackman said the organization remains committed to the February timeframe, which seems to fit it with exhibitors' and attendees' schedules. So the show will still be in February, but will be before Mobile World Congress.
(Q) What is the expected "economic impact" of this show on Barcelona's economy? (A) Blackman said that there is a general formula in the trade show world that says economic impact is approximately 12-20 times the revenues of the event. That being the case, then the local impact on the economy should be around 400 million. (He did not clarify if he meant dollars or Euros, but I suspect he meant Euros.)
(Q) With the larger space, do you expect to be adding segments, such as Content, for example? (A) Blackman said they want to be careful and not confuse the market. "We're not trying to be everything to everyone," he said. "And we're not trying to grow just for the sake of growth." But in general, after noting that there is already some crossover with the show currently representing Content Production, and he thinks there will room for some selected growth in carefully selected categories.
(Q) Are you planning to keep some events in Amsterdam? (A) We have acquired an interest in VR Days which will be in Amsterdam. So perhaps through vehicles such as this, we'll continue to have a relationship with Amsterdam. However, "the future of ISE will be here in Barcelona."
(Q) What's going to happen in Amsterdam to accommodate the growth [over the remaining two years]? Will we see more tents? (A) Yes, you will see more tents – but we like to call them
"pavilions," he joked. And, unfortunately, our waiting list will also grow.
(Q) I'm excited that there'll be more space. Will there be more space dedicated for residential? (A) Blackman said that their move to Barcelona will help the to make areas of concentration, such as for residential. [Ed. – Right now, the show is a combined commercial/residential show.]
So there you have it. In two years, ISE's new home is Barcelona. Will you attend?
See more on ISE by visiting: www.iseurope.org.