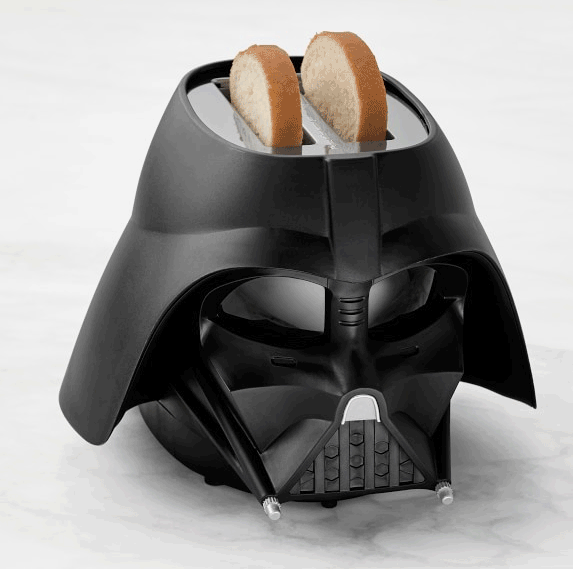 Williams Sonoma launches a fun line of kitchen countertop appliances designed like popular Star Wars characters. These definitely should be on the top of your gift list for the person in your life who likes to cook…and loves Star Wars.
See Star Wars in Your Kitchen…
Just in time for the holiday! Williams Sonoma launches a whimsical and fun line of high-quality kitchen countertop appliances designed like your favorite Star Wars character…or Death Star? With multiple items, including a toaster that looks like Darth Vader or Death Star…and an instant pot that is a dead ringer for R2D2…these have got to be the perfect gift item for those who both like to cook and love Star Wars.
Actually, these are all part of a special Star Wars store-within-a-store at Williams Sonoma with a large variety of Star Wars themed items. Beyond Instant Pots and toasters, their Star Wars shop has themed pots and pans, aprons, popcorn makers, trivets, cookie cutters, water bottles, spatulas, and much, much more. One of my personal favorites is the Le Creuset Cast-Iron Star Wars Han Solo™ Carbonite Signature Roaster, 5 1/4-Qt. which features a lid engraved with a large image of Han Solo embedded in carbonite.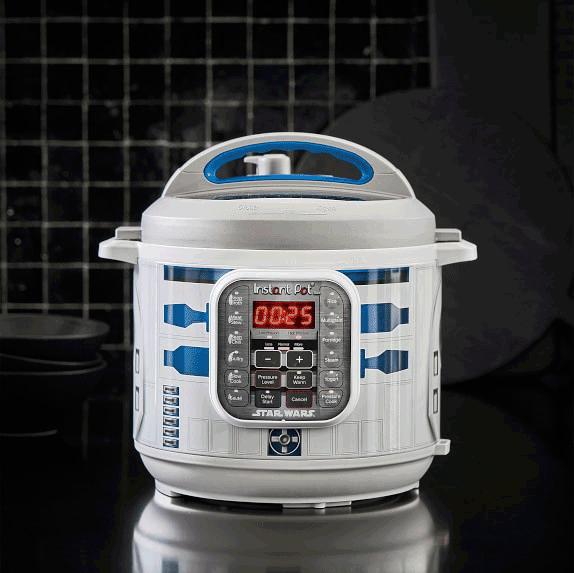 OK…I know this isn't the typical hard hitting tech story from Strata-gee. But, given the time of year, I wanted to have some fun. Besides, I happen to know quite a few Strata-gee readers are die hard Star Wars fans! And I may be a bit of one myself.
The toasters seem particularly fun to me. Each one – Darth Vader, Storm Trooper, Death Star – have funny and imaginative designs. But not only that, they toast unique designs into the toast…even funnier!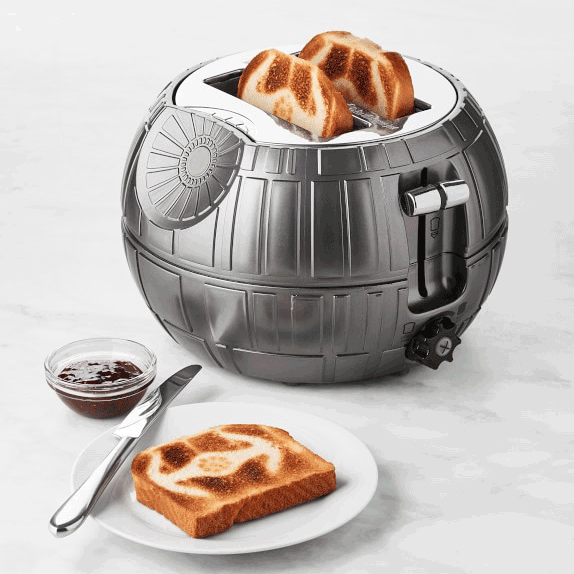 So instead of helping you make money, with this story I'm helping you spend it.
In any event, with the holidays upon us, to you I say: "May the Force be with you!"
See the Williams Sonoma Star Wars Collection by following this link…