In an announcement that is a bit unusual for a manufacturer, Autonomic announced on Tuesday that it is reducing the MSRP on its popular Mirage Audio System (MAS). Not only that, but the company says it will actually increase the dealer margin at the same time. Normally, a price reduction is a sign of a slow selling product – but Autonomic says that is not the case here.
See why Autonomic says it is cutting the price of its MAS…
Autonomic Controls, Inc. launched its Mirage Audio System back in 2013 to great fanfare. With a design that offers great flexibility and convenience, the MAS also offers high performance – an unusual combination in an industry that typically offers one parameter or the other.
Autonomic says that sales picked up steam through 2013 and continued to accelerate through 2014 for record sales performance. According to the company, the laws of supply and demand came into play and thanks to the dramatically increased unit sales, it was able to "leverage economies of scale" in terms of lower materials acquisition and assembly costs.
A significant savings…
The impact was apparently a significant one and Autonomic chose to pass on the savings in the form of lower retail prices for consumers – and even lower dealer cost, yielding better margins, for dealers. Most companies we know, would have kept their mouths shut and pocketed the greater profits for themselves.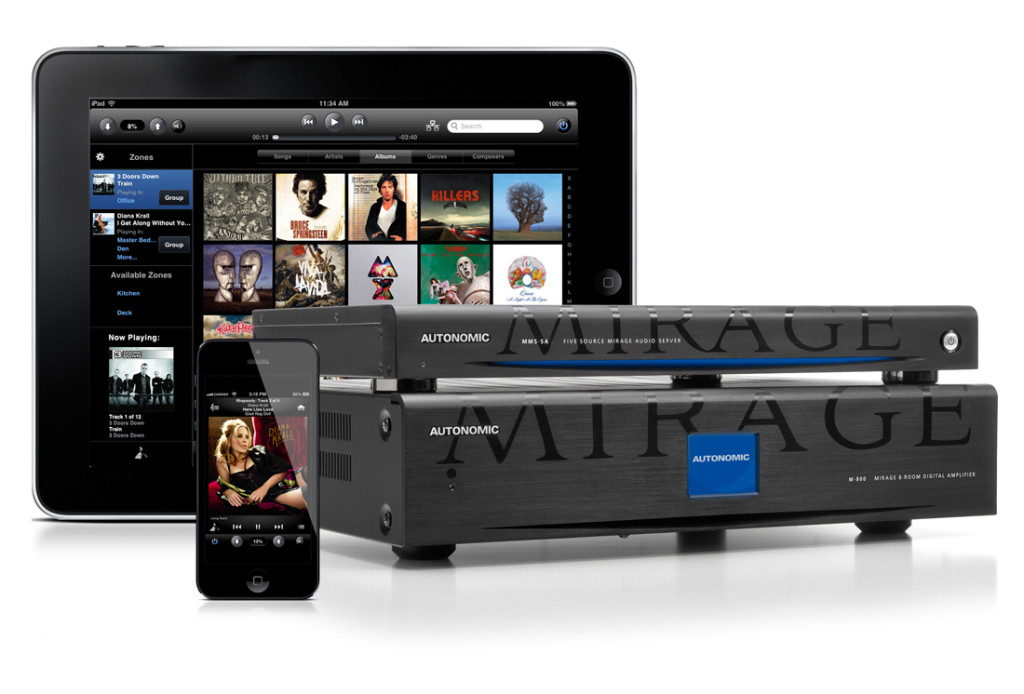 "We introduced amplifiers and the Mirage Audio System package concept in 2013 to complement our extremely popular music servers," said Michael de Nigris, Autonomic CEO and Co-Founder in a prepared statement. "MAS sales have grown to the point where we were able to increase the efficiency of acquisition and assembly to such a great extent that we're actually able to widen dealer profit margins while also reducing MSRP. It's a huge win for our network of custom integrators as well as their customers."
Flexibility and performance…
The MAS is a very flexible whole-house, audiophile-grade music system which combines a couple of music player/media server options and an array of multi-zone amplifier options to configure a system to fit just about any installation. MAS offers anywhere between 4-zones all the way up to a mind-boggling 96-zones with extensive zone-linking capabilities.
Autonomic mostly sells MAS, as well as their other products, through the custom integration channel – a notoriously price-inelastic market. However, integrators have struggled over the last few years with overall margin compression in hardware, so this news is sure to be applauded by them as a move in the right direction.
Can they do it again?…
And, of course, a lower retail price and greater dealer margins are sure to drive even more sales of the Autonomic MAS. Will the company be able to lower prices and increase margins again? For that, you'll have to wait and see…
Learn more about Autonomic at: www.autonomic-controls.com.