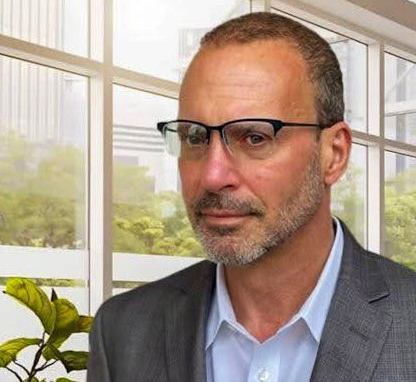 Services to Be Held February 10th in Pearl River, New York
Robert R. (Bob) Gullo, founder, President, and Chief Creative Officer of influential East Coast integrator Electronic Design Group, Inc. (EDG) died on Wednesday, February 1, 2023. According to several sources, the cause of death was cancer. A creative, energetic promoter of the then-nascent custom installation, now custom integration, industry, Gullo played an influential…even outsized…role in the development of the industry and was an oft-cited inspiration for many others to follow his path and embrace the industry.
Learn more about the life of Bob Gullo
Bob Gullo was born on March 16th, 1965 in Brooklyn, New York to Joan and Ross Gullo. He spent most of his formative years growing up in Sayreville in central New Jersey.
Those who knew him said he enthusiastically competed in wrestling in high school and enjoyed dirt bike riding in his spare time. He went on to become a lifelong supporter of wrestling, becoming the founder and director of The Pearl River Wrestling Association. This association was an "initiative designed to promote the sport and enthusiasm of folkstyle wrestling to the students, parents, alumni and wrestling fans of the Pearl River, New York Community."
Bob graduated from Kean University in 1987 with a Bachelor of Science degree in Business, Management, Marketing, and Related Support Services. At the University, he continued to pursue his passion for competitive wrestling.
A True CI Industry Influencer
In 1987, Bob founded Electronic Design Group, a custom installation/system integration business formed during the early days of the custom installation channel. To this venture, he brought his intensity, competitiveness, and business acumen to bear – creating an extremely successful and highly influential custom installation/systems integration business. EDG would go on to earn outsize industry recognition by winning countless awards, receiving multitudinous accolades from the industry elite, and earning regularly published glowing feature stories in the industry media.
Bob was a visionary. He saw the potential of custom installation even before it existed [as a recognized industry].

Ed Condiracci, Partner in Electronics Design Group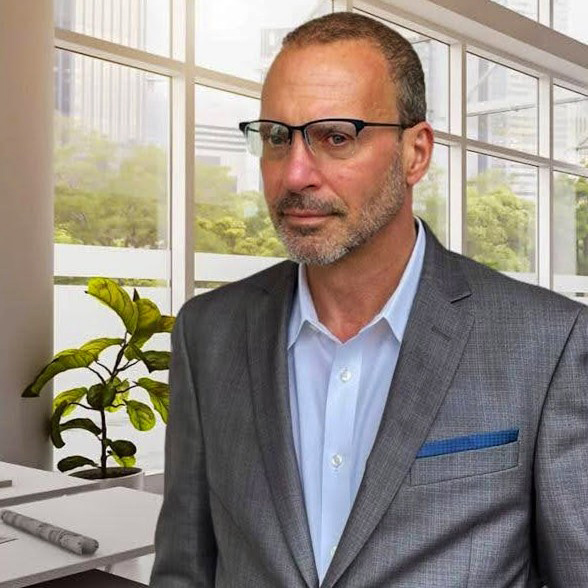 In the early 2000's, EDG joined the national buying group Home Technology Specialists of America (HTSA) and Bob quickly rose to prominence within the organization. From 2006 to 2011, he served as a member of the Board of Directors, as Vice President, and then as President of the organization.
As an early advocate of true custom installation, Bob was absolutely instrumental in facilitating HTSA's transition from the retail consumer electronics space into the custom installation channel. He was a true pioneer in the CI-only space.

Jon Robbins, HTSA Executive Director
Gullo was 'Definitely a Visionary,' One That was Driven to Pursue Excellence
When then-8-year-old Ed Condiracci's parents signed him up for Little League baseball, little did he know he would be meeting his best friend, but that's exactly what happened as he and Bob Gullo bonded over baseball. Ultimately, Condiracci would go on to become Employee #1 at Audio Video Consultants (AVC), the entity that would go on to become Electronic Design Group. Eventually, Condiracci would become a partner in the business.
From the beginning, Condiracci said that it was Bob who recognized the opportunity that custom installation represented. He tells the story of how they attended that first formation meeting of the Custom Electronic Design and Installation Association (CEDIA) at Amelia Island. On the plane back to New Jersey, Condiracci said, it was an energized Bob who excitedly outlined an expanded vision for AVC to add categories, such as lighting control and touchscreen-based control solutions. It was on that flight that EDG was born.
"Our eyes were opened," Condiracci said. Adding that, "Bob was definitely the visionary and sales guy, while I was the detail, nuts-and-bolts, solve-the-problem kind of guy."
It was clearly a good partnership. In just a few short years, EDG would grow in scale to have 25 installation trucks and more than 60 employees.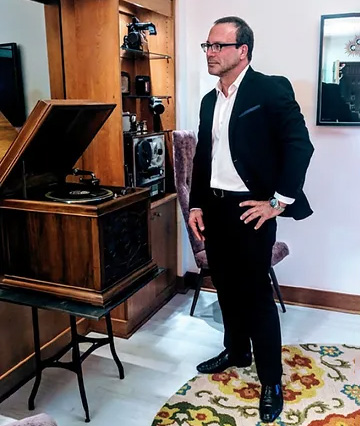 Very Intense and Incredibly Innovative
Richard Glikes, head of Azione Unlimited, was struck by Bob Gullo's vision, whom he worked with at HTSA, where he was the Executive Director at that time.
"I think Bob was truly ahead of his time. He was very focused and yet innovative at the same time," Glikes said. "And he was a hard driver. I mean he worked 7 am to 7 pm every day…if not 7 am to 9 pm."
Glikes told me that Bob was operating at a higher level than almost any other dealer, and so he had him make presentations about his business system to the whole HTSA group.
"He was very process-driven," Glikes said, explaining one of the reasons for Bob's success at EDG. "His attention to detail and his thoughts on process – such as how he laid out his office building – were just way ahead of the curve. He was very organized."
And on the personal side, Glikes said it was clear that Bob had two great loves – "his son…and his bulldog."
Incredible Foresight
Much as others had described, David Humphries of Atlantic Integrated, a top East Coast manufacturer sales representative firm, said that Bob had an almost other-worldly foresight.
"Bob Gullo was transformative in the industry in the late 90s and early 2000s," Humphries said. "He was one of the first dealers who added Lutron HomeWorks. He basically helped put that whole residential business for Lutron on the map in the greater New York area."
Humphries added, "He had the foresight to get involved in lighting control in the early 90s. And he built EDG into a powerhouse."
Service Scheduled for This Friday
Bob Gullo is survived by son Rob – who shares his passion for dirt bike riding and wrestling – mother Joan, sister Debbie, loving girlfriend Jill, and his beloved dog Esa.
A funeral mass will be celebrated on Friday, February 10th at 11 AM at the Church of Saint Margaret of Antioch in Pearl River, New York. After the service there will be a Celebration of Life party to follow for Bob's friends and family.
Did you know Bob Gullo? Leave your story/tribute in the Comments section below. Families often tell me how much they value those stories that reveal how much their loved ones impacted those of us he knew and worked with.