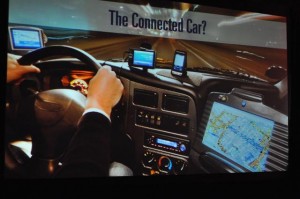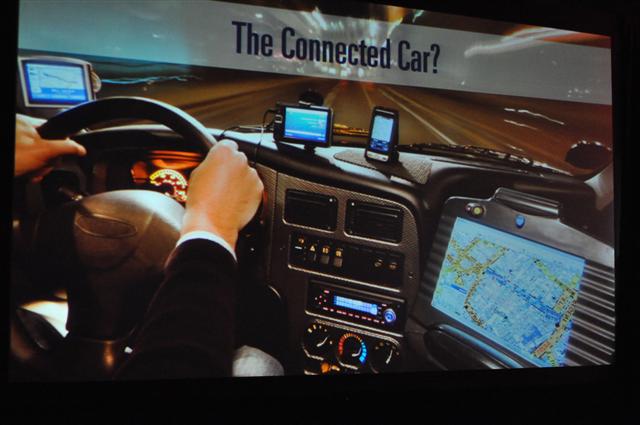 Pioneer Corp. is seeking to form a business and capital alliance with Japan's NTT DoCoMo Inc. according to a story today in The Japan Times. The company will also try to enhance its ties with Mitsubishi Electric Corp. "in a bid to survive" in its main car electronics business with a stronger financial footing.
The announcement was made the same day that the company announced their Fiscal 2013 results in which sales came in at ¥451.8 billion ($4.4 billion), up 3.5% over ¥436.8 billion. But more importantly, the company announced a big loss of ¥19.6 billion ($191.6 million)…much worse than the profit of ¥3.7 billion last year.
See more on why Pioneer needs these new alliances…
Pioneer's net loss is the first such loss since 2010 and the company finds itself facing a series of challenges. Not only is the company facing rapid global product category demand changes, it also finds itself scrambling to find new financial partners in the wake of Sharp's decision to divest itself of its large stake in Pioneer.
Through these alliances with NTT DoCoMo and Mitsubishi Electric, the company will not only gain an influx of fresh capital, but these relationships will be tightened for future product development as well. Both of these partners have specific and useful technologies to be included in Pioneer's product portfolio.
Pioneer will issue new shares through a third-party allocation valued at a total of ¥8.9 billion – ¥5 billion for mobile phone carrier NTT DoCoMo and ¥3.9 billion for Mitsubishi Electric. With this deal NTT DoCoMo will have a 6.92% stake, and Mitsubishi Electric will increase their stake to 7.49% of Pioneer.

Both of these companies will become significant investors in Pioneer. In fact, Mitsubishi Electric will replace Sharp Corp. as the single largest shareholder as Sharp plans to divest its 9.19% stake in Pioneer.
"The car electronics industry is in the midst of transformation, including integration with cloud services under an environment in which each automobile has Internet access and is enabled to intercommunicate with other automobiles, and diversification of services utilizing large volumes of data," Pioneer said in a statement. "Regarding this transformation as a business opportunity, Pioneer will promptly respond to the change through this capital/business alliance, and will strive to enhance competitiveness."
Pioneer will partner with NTT DoCoMo to boost its information services for cars via smartphones and tablet computers.And Pioneer will partner with Mitsubishi Electric to take advantage of their strength in the car navigation system business.