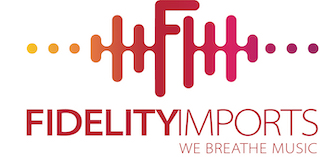 Fidelity Imports, a U.S. importer and distributor of fine, upscale audio products, announced this month the appointment of Derek Kolterman as Director of Finance and Operations. The move is said to be the result of dramatic company growth driving the need for personnel expansion.
See more on Fidelity Imports and Derek Kolterman
Fidelity Imports has seen its distribution business expand rapidly since its launch in 2018, as the company has been able to attract an impressive stable of top audiophile-grade turntables, electronics, speakers, accessories, and more. Thanks to an impressive team with a long and enviable record of sales and support experience in the audio business, the company has become a go-to resource for audio brands around the world seeking to enter and build their business in the United States.
As a result of this success, the company has continued to expand its team such that it can continue to offer top-tier support of its brands in the face of this growth.
Decades of Experience
Derek Kolterman has decades of experience in the world of business and electronics. Most notably, Kolterman spent just under 18 years at Sony where he held multiple important roles including Corporate Planning, Manager of Financial Analysis, Senior Manager of Business Planning, and Director of Business Planning.
One interesting and unique aspect of Kolterman's background is he actually started his career with Sony in Japan, as part of its Marketing Communications department. You see, he speaks fluent Japanese. Not only that, but Kolterman also speaks Chinese (Mandarin).
I am excited to be joining Fidelity Imports and look forward to partnering with their experienced team to strengthen their finance and business operations and further accelerate the expansion of the business. Fidelity Imports has a curated portfolio of some of the world's finest premium audio brands.

Derek Kolterman, Fidelity Imports Director of Finance and Operations
Both In and Out of Tech, Experienced in Operations and Finance
Following Sony, Kolterman was Vice President of Corporate Operations for FieldTurf, a large artificial turf company with products designed for residential and commercial applications. For the last 7+ years, he has been operating a consulting business working with a variety of domestic and international companies.
We are growing at a dizzying pace and it was critical we add a seasoned Director of Finance and Operations. Derek has the right experience we need blended with a true interest in premium audio. We are thrilled to welcome him to the team.

Steve Jain, Fidelity Imports Managing Director and Co-Founder
Learn all about Fidelity Imports and its impressive roster of brands and dealers by visiting fidelityimports.com.