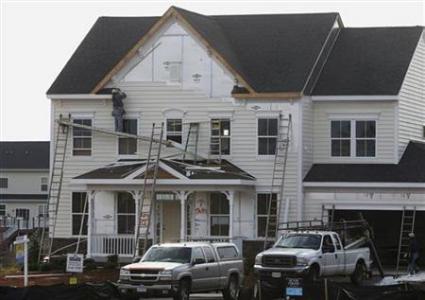 Housing starts, the measure of new home construction that many in the custom integration industry feel is a leading indicator for the sale of home-making products, such as residential technology systems, jumped nearly 10% in the month of January. This may be yet another indicator of an overall improving economy, although the monthly numbers tend to vacillate up and down on alternating months. Still, the long term trend appears to remain positive.
See more on this latest report on a key economic and industry indicator…
A statistic that Strata-gee has reported on frequently over the years, housing starts mark the point when construction begins on a new home. There are two ways to look at these starts: an overall number that includes both single-family and mulitple-family dwellings; and a breakout of just the single-family number, which seems most germane to our industry.
For the month of January, overall housing starts jumped to a seasonally adjusted annual rate (SAAR) of 1,396,000 units, or 9.7% over the December reading of 1,209,000. This January reading is also 7.3% over the 1,236,000 rate in January 2017.
Single-Family Starts – A Key Leading Indicator for Custom Integration
In the case of single-family housing units, the report from the U.S. Department of Commerce said that 877,000 units were started, which is 3.7% above the December rate of 846,000. This rate is also 7.6% above the January 2017 rate of 815,000 units.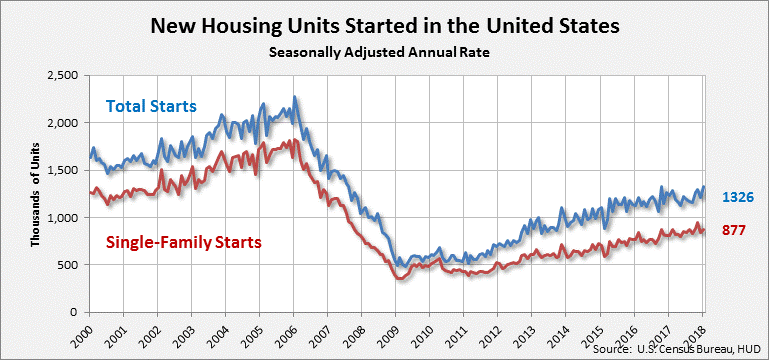 On a regional basis, the Midwest took it on the chin with January starts at 120,000 this past January – or 12.4% below the rate from a year ago of 137,000 units. All of the other regions showed growth in single-family starts, with the West as the big winner with starts of 229,000 or 38% over the January 2017 rate of 166,000. However, this rate was slightly down from the rate of 230,000 in December.
Using Technology to Turn Houses into Homes
As houses are built and sold, consumers look to turn their houses into homes, typically by purchasing furniture, appliances, and residential technology products, such as distributed audio/video and home automation. Starting in 2011, we began to see a long, if slow, recovery from the massive decline in construction, which troughed in 2009.
Experts debate what the sustainable level will be for single-family home construction. But one NAHB executive told us a couple of years ago that he expects to achieve at least 1.5 million single-family starts in the not-too-distant future. That would mean that there is still a lot of growth ahead…and as construction grows, so should custom integration and other home technology services.