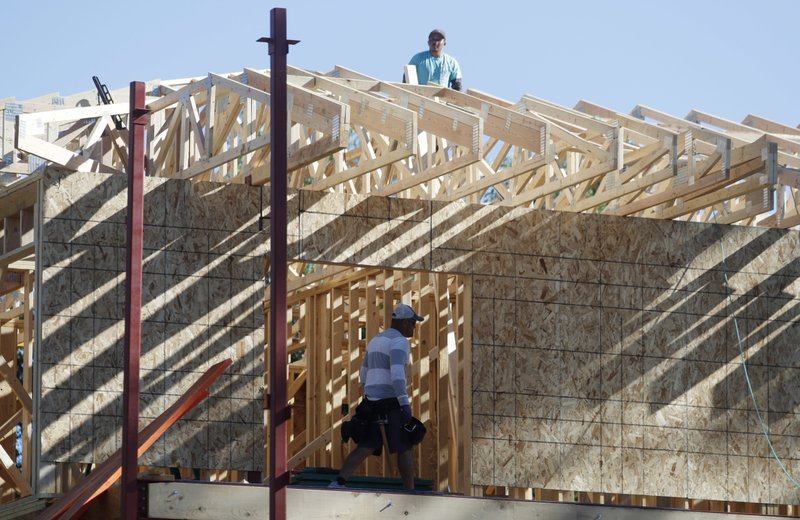 I've been sounding the alarm about a housing slowdown for a couple of months now, starting with this overall look at how a housing industry-led recession could be just around the corner. Now, new data on housing, the industry that was a major driver of the last recession, continues to offer a bearish outlook with housing construction starts dropping a significant 5.3% in the month of September.
See more on the latest data from the Commerce Department on housing starts…
As I've often said, new home construction is a major leading indicator for the custom integration industry – as nearly half of all CI projects are in new construction. And for some higher-end integrators, that figure is more like 100% of their projects. Basically, people building a house will want to turn that housing shell into a home by purchasing and installing furniture, appliances and technology.
While starts are still up for the year by 6.4%, the pace of starts is beginning to slow, with a shocking double-digit decline in the rate in June, followed by a soft rebound – and now this 5.3% decline in September. Single family starts dropped a more modest 0.9%, with a 871,000 unit seasonally adjusted annual rate. While down from August, the single family rate is still 4.8% over the same month last year.
Regional Breakdowns on Starts are Even Scarier
When looking at the regional breakdowns, we can see even scarier rates of decline in single-family construction, down 6.7% in the Northeast and 6.8% in the South. Overall starts are down a startling 13.7% in the South, as well. Only the West showed growth both in single-family (+7.0%) and overall (+6.6%) housing starts (which includes multi-family dwellings).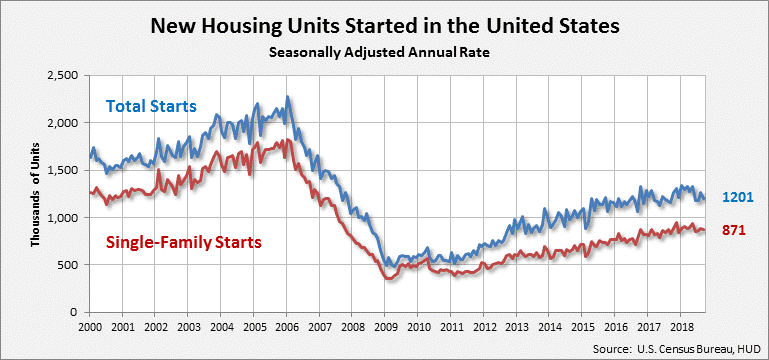 In another sign of continued sluggishness, permits issued were also down in September, off -0.6% overall. Permits are widely viewed as a leading indicator of future housing starts – when more permits are issued, more houses are started over the next 30-days or so. Here too, regional numbers were sobering. Permits issued were down -9.8% in the Northeast and -18.9% in the Midwest…while they were up 0.6% in the South and up 11.1% in the West.
Could This Slowdown Simply be Storm Related?
The Associated Press suggested that some of the volatility in housing starts could be related to a nasty storm season this year, with Hurricane Florence hitting North Carolina in September. And although the numbers in this report are for the September starts, the AP also notes the incredible impact of Hurricane Michael in the Florida panhandle in October, suggesting it could depress housing starts in the construction report covering this period to be released next month.
But another factor that could be affecting new home construction is the confluence of several trends providing friction for buyers. Home buyers are facing an increasingly hostile combination of rapidly increasing home prices, coupled with higher cost mortgages, as the Fed has begun a program of progressive interest rate increases.
Housing Headwinds
"It may be tempting to draw national conclusions from these storm-related dips and rallies, but the regional blips can't obscure the year-long malaise in the national single-family home construction market: Starts have been hit or miss, sales flat and permits trending downward for months," Aaron Terrazas, senior economist at the real estate website Zillow, told the AP.
There are other headwinds affecting housing, so it would be wise to keep an eye on new home construction data to see just where this is going. Keep checking back with Strata-gee as we'll update the numbers from time-to-time.