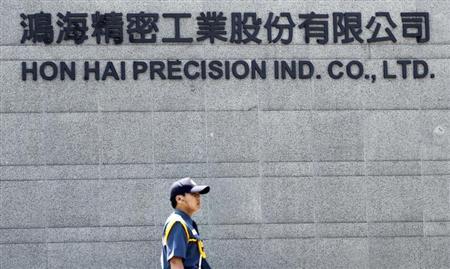 Taiwan's Hon Hai Precision Industry Co. Ltd. reported today that sales for the first quarter had dropped by 19 percent from the same period last year. Hon Hai, better known by the name of a large division called Foxconn, is a key supplier to Apple, Inc. and analysts point to this as another indicator of Apple's slipping dominance of the smartphone business.
See more on this unexpected result…
According to a report by Reuters, sales for the period of January through March of this year came in at T$808.97 billion ($26.96 billion). This is down from the fourth quarter sales of T$988.34 billion and well off last year's first quarter sales of T$1 trillion.
"This shows that Hon Hai's revenue depends too much on Apple and iPhone orders corrected more than expected," KGI Securities analyst Ming-chi Kuo told Reuters.
The analyst went on to predict that Hon Hai's second quarter results will be flat as compared with the first quarter. Kuo also suggested that the company's profits will probably come under pressure in the first half of this year.
The report also noted that Hon Hai derives between 60 to 70 percent of its revenues from Apple as it is the chief assembler of their iPhones and iPads. They also make other products for Apple, although these were not specified.