Harman International Industries, Inc. announced today that is has acquired St. Louis-based Yurbuds, LLC., a manufacturer of headphones. Terms of the transaction were not disclosed. The acquisition seems surprising, given the fact that Harman already owns brands such as JBL and AKG that already offer headphones.
Why would a company that already offers headphones, acquire a headphone company? See more…
While the press release from Harman never specifically offers the logic that drove the decision to acquire Yurbuds, we can surmise the likely motivation from comments the company does make.We did, however, find it interesting that the company made no mention of their existing headphone brands or otherwise provide any form of positioning statement on this acquisition.
Yurbuds was founded in 2008 and primarily offers in-ear and behind-ear headphones that, according to Harman's release, "are ergonomically and functionally designed specifically for athletes." This is a market segment that current Harman brands are not competing in with their existing lines.
Extensive market position…
Not only that, but Yurbuds has been quite successful in penetrating the market. According to data provided by Harman, Yurbuds are now available in 19,000 locations including general merchandise retailers, sporting goods retailers and active lifestyle specialty retailers.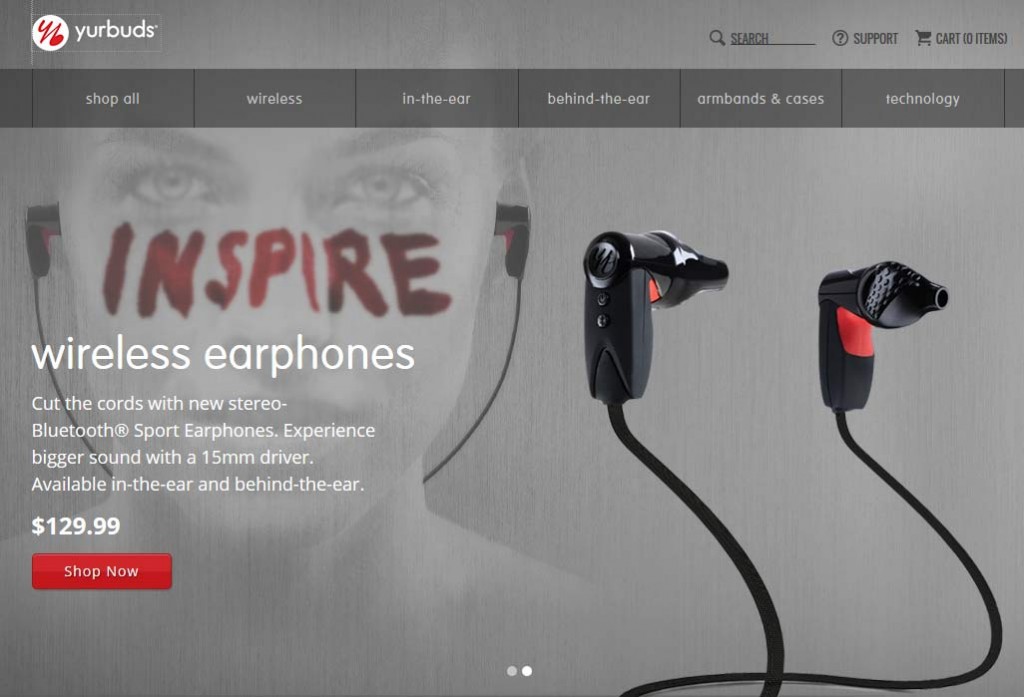 "The talented – and athletic – management team at Yurbuds has helped drive the acceleration of the fast-growing niche of sports headphones and wearables, with best in class design and a rich pipeline of future innovations to enhance the athlete experience," Dinesh C. Paliwal, Harman Chairman, President and CEO said in a prepared statement. "We see exciting opportunities to leverage the technologies, brands and distribution systems from our organizations to develop the next generation of headphones designed specifically for athletes."
A locker full of I.P….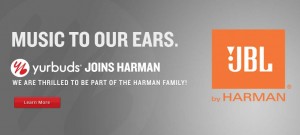 Harman also noted that Yurbuds has a locker full of intellectual property that can be exploited by other Harman brands. This includes more than 60 patents and 70 trademarks for design and technology…and in arenas covering headphones and "wearables."
In a visit to the Yurbuds website, we found an announcement about the acquisition by Harman splashed loud and proud on the home page. But we thought it was interesting that they used a primarily JBL logo to accompany their message. Is there a subliminal message here?
Spell it out…
So while Harman doesn't spell out just exactly why they chose to acquire Yurbuds, it could just simply be a case of, if you can't beat them…buy them! Still, to us this feels like a pretty niche-y business and a relatively small opportunity for a company the size of Harman (over $5 billion in revenues for 12-month period ending March 31, 2014).
To learn more about Yurbuds, see: yurbuds.com.
To see more about Harman, visit: www.harman.com.