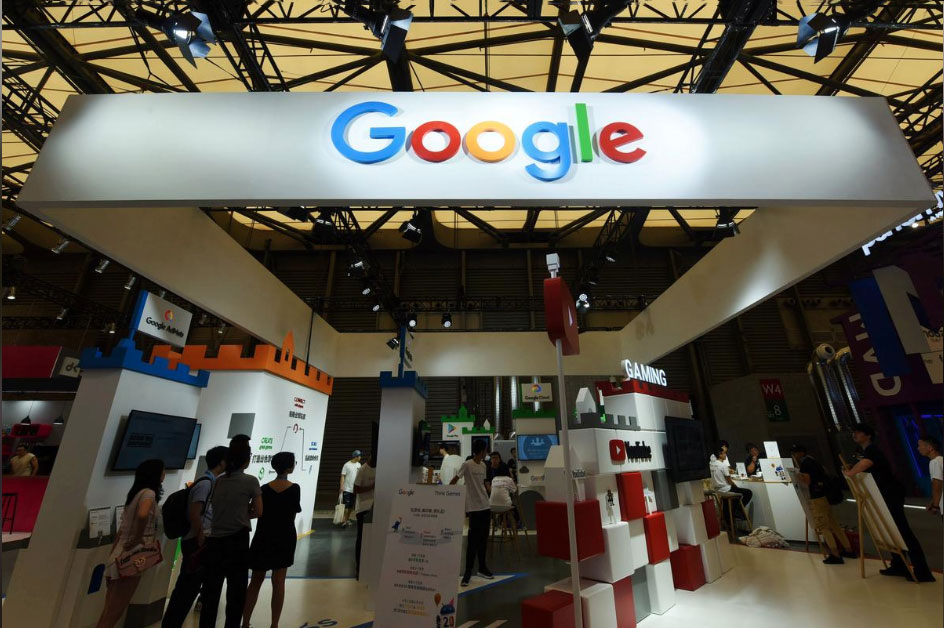 After two years of tussling in courts, with both sides registering a mix of wins and losses on various matters, you'd think some kind of settlement would be in order. But last week, Google intensified its patent war with Sonos by opening up yet another front with two new lawsuits on voice control and other technologies, leading me to believe that any type of settlement is yet down the road.
Learn how Google has opened a new front with Sonos
In its most ambitious move at the time, in January 2020, Sonos filed a patent infringement lawsuit against big tech player Google after having a string of wins against smaller players like Denon HEOS, Legrand, and Lenbrook. But Google was a whole new level of engagement, an opponent that dwarfs them in size – Sonos had revenues of around $1.7 billion in 2021, while Google had revenues of $258 billion – along with a large legal department fully conversant in patent matters.
But just about two years later, which is a short period of time in the patent litigation game – Sonos scored an impressive victory. That victory wasn't in a courtroom per se, but with the U.S. International Trade Commission who ruled that Google had infringed on certain Sonos patents. With that decision, Sonos won an injunction from the Commission ordering Google to stop importing products containing the infringing technology into the U.S.
What Sonos Really Wanted
Now what Sonos really wanted was to force Google into agreeing to pay what would undoubtedly be millions of dollars in royalties with a patent licensing agreement. This is most often what patent litigation is all about – not shutting down competitors, but extracting money from them in the form of profitable royalty or licensing agreements.
Then Google did something no one expected – and I mean NO ONE – it petitioned the Commission to allow it to continue to sell products where the specific infringing features were essentially shut off by a firmware upgrade. This was a risky move, it meant that not only new models being imported would be de-featured, but the customers who already owned existing Google smart speakers would LOSE features when they next updated their firmware.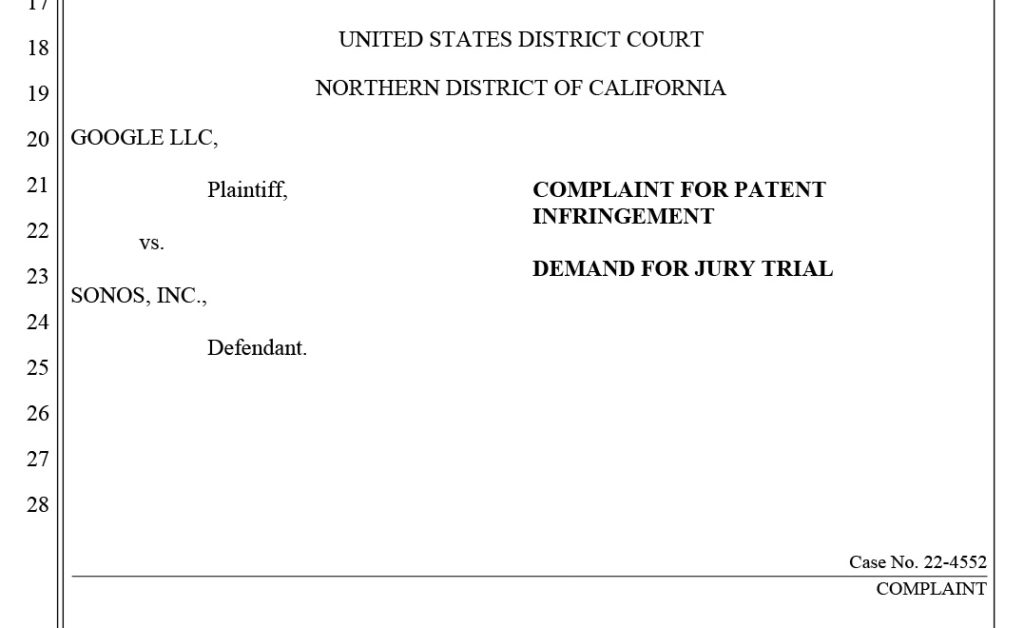 A Particularly Nasty, Almost Personal, Battle
This buys Google time to reengineer their products to find another way to add back in features, carefully stepping around Sonos patents. It also had to be a major disappointment to Sonos, whom I'm sure after spending years of time and millions of dollars prosecuting (and winning) their case, had hoped to strike royalty gold. Now, they are left with little more than a slightly defanged competitor.
As I've mentioned in some of my previous posts on this epic back-and-forth litigation, this battle seems quite nasty…almost personal. Google immediately started filing patent lawsuits of its own against Sonos in courts literally all around the world, taking the cost of litigating to all new heights for Sonos.
After Losing a Few Battles, Google Succeeded in Getting a Sonos Patent Invalidated
Then, earlier this month, Google won a battle by succeeding in getting a Sonos patent invalidated for "obviousness." I'm pretty sure that wasn't something that Sonos saw coming when they embarked on this patent war with Google.
Fresh off that win, an emboldened Google then surprised everyone by filing two new lawsuits against Sonos in Northern California courts. Do you think this is more of the same effort to try and increase Sonos' pain? Oh no…those clever folks over at Google launched a whole new battle – a battle that they opened on a whole new front.
Now Google Opens a New Front for Battle, Voice Control Technologies
Up to now, this patent battle has largely been on various technologies surrounding multiple features of wireless speakers. But Google's new lawsuits are in a theater where they may have more of an advantage – voice control.
This latest salvo by Google appears to put them on more solid footing, confident that their patents on their Google Assistant (OK Google), as well as other technologies are solid. Sonos includes Google's voice technology in its smart speaker products.
From one of the Google complaints:
Google has patented inventions on innovative technologies for enabling voice assistant technology and that improve ease of use for smart home devices. Sonos is using, without permission, these Google technologies in its products to enable multiple commercially-desirable features. For example, Sonos has recently introduced its Sonos Voice Control feature to coordinate among voice-controlled devices and commission devices onto a wireless local area network, using technologies invented by Google. Sonos uses these technologies in a number of its products…

GOOGLE LLC, Plaintiff, VS. SONOS, INC. Defendant; Complaint for Patent Infringement
Wide Range of Sonos Products are Said to Infringe on Google Technologies
One of the new lawsuits filed last week by Google covers three patents that it says Sonos uses "to control its products in a power-efficient manner through the use of 'hotwords' and to manage battery charging of its product" using technologies invented by Google. The Sonos products infringing on these patents include the Sonos Move, Roam, Roam SL, Arc, Beam, and the One, according to a report by Bloomberg.
The other Google suit filed pertains to four patents covering voice-control technology (see excerpt above) utilized by Sonos "to coordinate among voice-controlled devices and commission devices onto a wireless local area network." Google identifies the Sonos products infringing on this patent as Sonos One, One SL, Move, Roam, Roam SL, Five, Arc, Beam, and Ray.
Google Will Additionally File a Claim with the U.S. International Trade Commission
The report says that Google is also planning to file a complaint at the U.S. International Trade Commission with these infringement allegations soon, according to Google's Castañeda. And they intend to ask the Commission to ban all U.S. imports of Sonos' allegedly infringing products.
Google's new lawsuits are an intimidation tactic designed to retaliate against Sonos for speaking out against Google's monopolistic practices, avoid paying Sonos a fair royalty for the roughly 200 patents it is currently infringing, and grind down a smaller competitor whose innovations it has misappropriated. It will not succeed.

Eddie Lazarus
So What Happens Next?
What happens next is anyone's guess. But Google apparently feels some momentum and these latest lawsuits really up the ante for Sonos who recently reported poor quarterly results. Profits were impacted by increasing costs – including increased legal costs as they are forced to fight Google around the world.
If Google gets any traction with these new lawsuits, it could be a turning point for Sonos. But then again, Sonos has had the upper hand…up until recently, anyway.
Learn more about Sonos products by visiting sonos.com.
See Google's latest line at store.google.com.