GoldenEar Technology announced last week that it has earned a patent for its innovative dual-plane, inertially-balanced subwoofer technology used in its SuperSub™ line. The U.S. Patent Office awarded GoldenEar patent #9,462,39 on its technology, protecting the company from anyone copying their unique design.
See more on this GoldenEar technological achievement…
GoldenEar's patent covers their unique design which incorporates a matched pair of horizontally-opposed powered woofers and a matched pair of vertically-opposed passive radiators. These mutually-opposed drivers are coupled in such a manner that vibration is not just reduced – it is eliminated. GoldenEar calls this design "force-cancelling" and they dramatically demonstrate it by balancing a nickel coin on the subwoofer cabinet while the subwoofer is in use.
We saw this demonstration for ourselves at the 2015 CEDIA show, where the company was playing a special effects and explosion-laden movie at "performance" levels. Not only was the bass deep and tight – the explosions and effects were quite convincing. After the demonstration was complete, we approached the subwoofer to see a nickel still perfectly balanced on the cabinet…completely undisturbed.
The Use of Force…Cancelling
According to the company, this "force-cancelling" driver configuration eliminates cabinet vibration, and better "focuses all the energy produced by the transducers in order to effectively move the air in the room (rather than the box)." Also, they say the design "[enables] full recovery of the finest details, rather than allowing loss and blurring due to wasted box movement."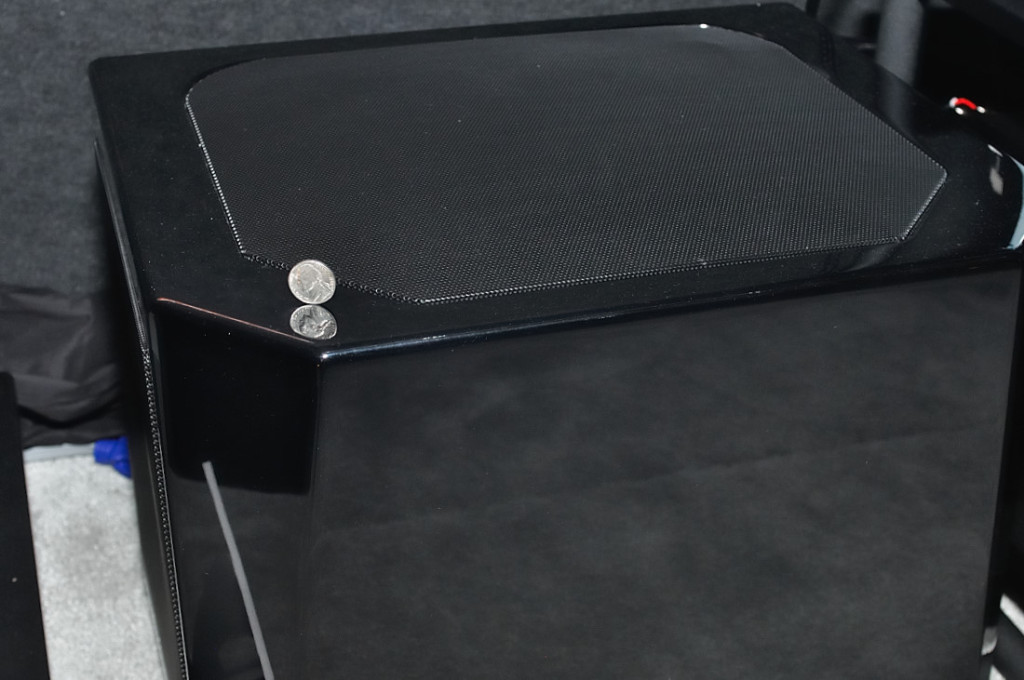 GoldenEar also says that their design, with multiple drivers on multiple planes, more smoothly couples the drivers to the room. "The different driver locations couple to different room standing wave patterns thus working better with and driving multiple room eigenmodes, almost as if you had two separate subwoofers."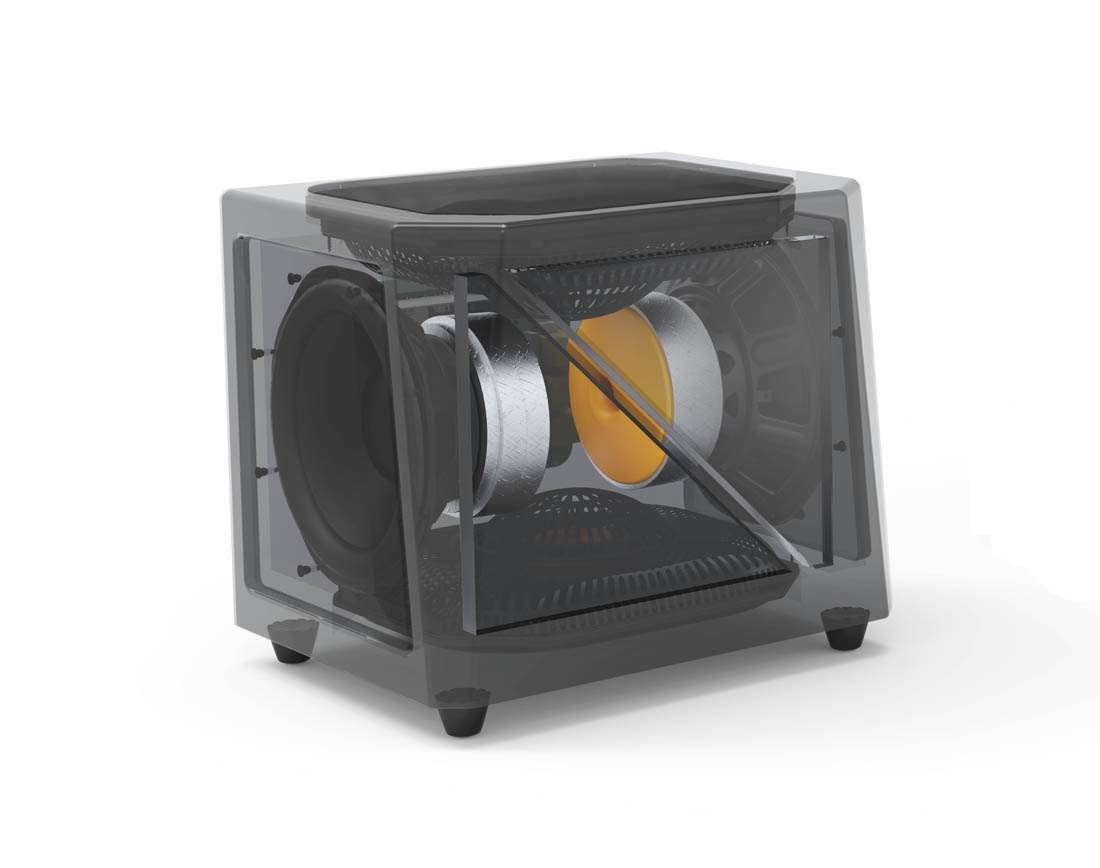 Getting Down
Finally, the use of a downward firing passive radiator couples the low frequency energy with the floor – again without any undue cabinet vibration due to the upward firing vertically-opposed radiator.
GoldenEar's dual-plane, inertially-balanced technology is featured in their SuperSub X ($1249/ea MSRP) and SuperSub XXL ($1999/ea MSRP).
See more on this and other GoldenEar innovations at www.goldenear.com.