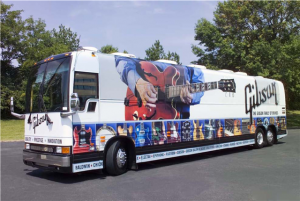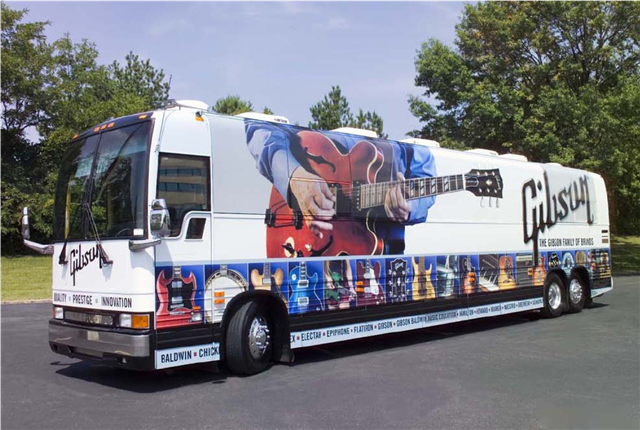 Gibson Guitar announced on Tuesday that – in a bid to better reflect its growing family of products outside of the guitar category – it will be changing its corporate name from Gibson Guitar Corp. to Gibson Brands. While the move looks logical, there will likely be many who will bemoan the fact that the new name loses its ability to honor the company's stringed-instrument heritage and still-important namesake product.
See more on why the company says this is the right move…
Gibson was founded in 1902 by Orville Gibson in Kalamazoo, MI as the Gibson Mandolin-Guitar Mfg. Co., Ltd. A long history of iconic musical instruments, including the famous Gibson Les Paul electric guitar, could not protect the company from years of mismanagement. After passing through a couple of owners, the company was left on the verge of bankruptcy when in 1986 it was purchased by a private equity group led by current Chairman and CEO Henry Juszkiewicz.
Juszkiewicz was initially credited with saving the brand from extinction – but went on to see his tenure marked by several controversies. These controversies include: a series of lawsuits filed against competitors (ultimately dismissed by courts), heavy-handed actions with specialty guitar dealers, a series of disagreements with bankers, and a significant dispute with the federal government resulting in fines levied and an admission of guilt they violated the Lacy Act.
An aggressive acquisition strategy…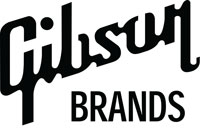 More recently, Gibson has pursued a fairly aggressive acquisition strategy, purchasing several brands that are not musical instrument companies, but rather, more pro- or consumer electronics-related companies expanding the company's reach outside of the declining musical instrument industry. Initially, Gibson purchased the Stanton Group, KRK, and Cerwin-Vega…rolling them into a new entity called Gibson Pro Audio.
Then in early 2012, Gibson invested into the Onkyo Corporation of Osaka, Japan – and purchased a majority stake in Onkyo's U.S. subsidiary, Onkyo USA. Although Gibson rolled Onkyo into its Pro Audio Division, Onkyo is really known as more of a consumer brand in the U.S.
Finally, in April of this year, Gibson purchased a majority stake in TEAC, a brand with both consumer products and well-respected pro & semi-pro products. In announcing the TEAC acquisition, TEAC's CEO made a reference to some form of cooperative synergy between Gibson, TEAC, and Onkyo. However, the company has never really articulated a detailed vision of how all of these brands will work together.
The logic behind the move…
As is typical in Gibson's recent releases, the bulk of the name-change announcement is a quote from the Chairman and CEO Henry Juszkiewicz, who lays out the logic for the move.
"Of course, the Gibson Guitar Corp. remains a vital, and crucially important, division of Gibson Brands," Juszkiewicz said in a prepared statement. "But with recent acquisitions of TEAC, the Stanton Group, KRK, and Cerwin-Vega!, as well as a major investment in Onkyo, Gibson now encompasses the entire music and sound chain – from the first chord played by a songwriter on a Gibson guitar, until the music reaches the consumer through Onkyo's premium high-fidelity systems."
An expanding empire…
As we have previously reported in several posts, Gibson is significantly expanding their empire to position themselves as a vertically integrated supplier of music entertainment – creating a link from the content creators themselves directly to the music-loving consumers. This corporate name-change is a reflection of Gibson's growing sphere of influence in new but – in their minds at least – related categories.
FOR MORE ON GIBSON:
To see more of our extensive reporting on Gibson, simply click on "Gibson Guitar" in the Tag Cloud in the sidebar on the right-hand side of our website.