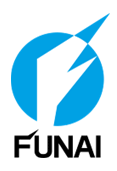 In an unusually breathless and overstimulated report out of Japan, we learn that Funai Electric Co., Ltd. – a large, global OEM manufacturing company of mostly AV gear – has filed a $400 million damage claim in their battle with Philips over the loss of a deal with the European giant for its Woox audio business. Not only that, but the report from the Nikkei also revealed that – at the same time – Funai's President and CEO of less than 9-months has abruptly resigned in a dispute with upper management on the future direction of the company.
See more on this news out of Japan that sounds more like a reality TV show than a business…
Funai is a respected and significant player in the international electronics business, even though most Americans are not familiar with the name. This is due to the fact that for years the company generated most of its revenue by making products for others – most notably Koninklijke Philips N.V. (Philips) under brand names they controlled including Magnavox and Philips.
In 2008, Philips – tired of losing money in their TV operations – closed up shop in North America and licensed the brand to Funai to directly market the TVs for themselves. Philips said their sales in the region then were about $1.6 billion at that time.
From good game to sticky wickets…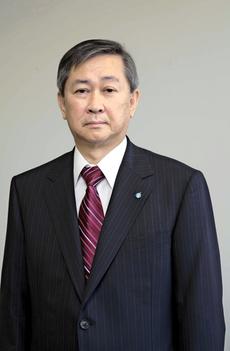 At first, the relationship progressed nicely for both parties. Funai gained more control over their business in the U.S. – and Philips sat back and made money from the North American market for the first time in years. In fact, it went so swimmingly well – for Philips, at least – that Philips decided to sell off their remaining TV business to China's TPV Technology Ltd. in 2012.
But the wicket got exceedingly sticky when Philips and Funai reunited to negotiate the sale of Philips' audio accessories division Woox. A deal was announced, but something went horribly awry during the due diligence process and Philips suddenly pulled away, accusing Funai of failing to complete the deal. Philips announced their intention to sue Funai for compensatory damages in this process.
A deterioration of performance…
Although Funai did not comment at the time, we reported that sources had told us that Funai had apparently identified a deteriorating performance by Woox and was attempting to renegotiate the deal. Ultimately, the winner in all of this was Gibson Products, who stepped in to buy the division at a reduced price from Philips – a then-highly motivated seller.
Almost exactly one year ago in October 2013, Philips followed through with their threat, filing for arbitration with the International Court of Arbitration (ICC). In May of this year, Philips submitted additional filings, asserting a claim for damages worth approximately $218 million.
Funai fingers Philips as party at fault…
Now Funai answers with their own filing, claiming that Philips is actually the one who killed the deal and, therefore, caused damages to Funai. The company's filing asserts total damages of more than $397 million as a result of Philips' intransigence.
But in an additional ironic twist of the tale, the relatively new Funai president & CEO (just a 9-month tenure), Yoshikazu Uemura, on the same day the company filed its damage claim against Philips, abruptly resigned his position. According to the Nikkei: "Uemura submitted his resignation that morning, saying little and sending a shock wave through the company."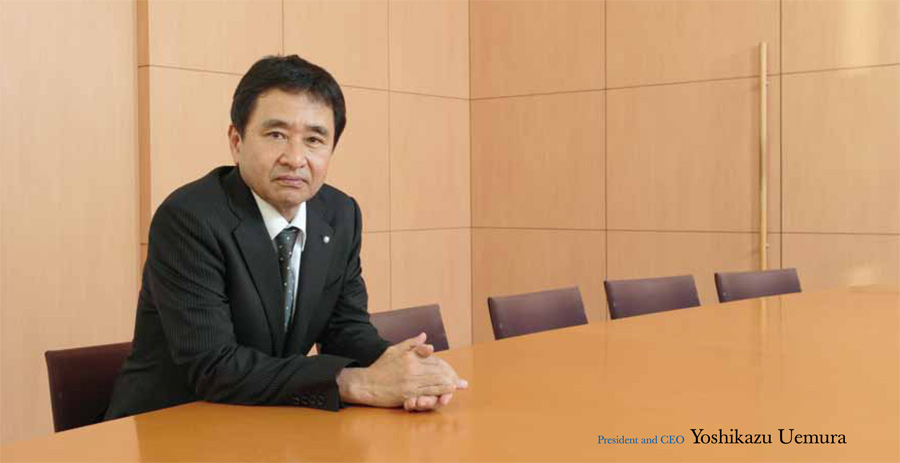 Crises mode…
The article went on to say that "Funai Electric is embroiled in crisis." Crises indeed.
Funai immediately announced the reappointment of Tomonori Hayashi – the very person who Uemura replaced 9-month earlier when he was promoted to Vice-Chairman. The company also noted that founder and Chairman Tetsuro Funai has also stepped into an operating role in management. Funai, by the way, is 87-years old.
Why the turmoil?…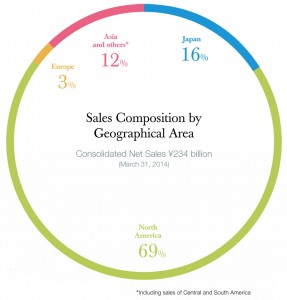 So what's this turmoil all about? No one outside the company knows for sure. And no one inside the company is talking. However, the report identified "disagreement over the company's growth strategy" as the main issue.
Funai enjoyed several extremely successful years in the wake of their then-unprecedented deal with Philips which essentially put them into the branded TV business in North America. The company's most recent Annual Report shows just how important this was for the OEM manufacturer.
Although the company is a global supplier, the North American market accounts for 69% of their total gross revenues of ¥234 billion (just under $2.2 billion). And AV (mostly TV and Blu-ray DVD players) accounted for a full 78% of their total revenues. The company still touts a Top 3 market share position in LCD TVs and is currently marketing AV under the Philips, Magnavox, Emerson, and Funai brands in North America.
Things were rosy at first, but then…
Within two years of sealing the deal with Philips, Funai saw revenues climb 14%, from ¥277.2 billion in 2008 to ¥314.9 billion in 2010. Net profits also shot up from a loss of ¥5.4 billion in 2008 to a profit of ¥10.3 billion in 2010. Yep, things were looking pretty rosy in 2010 for Funai's future.
But then, it all turned for the worse as industry competition ramped up and consumer demand began to fall. Within the next four years, the company would see it's fortunes reverse course with revenues dropping from 2010's ¥314.9 billion to ¥234.0 billion in 2014 – a 26% drop. Net profits turned back to a net loss of ¥6.7 billion by March 2014.

The shifting sands of fortune…
As the company saw the shifting sands of their fortunes – they approached Philips about taking over their Woox audio product line – hoping to shore up their results. But Uemura was said to be against this move with Philips from the beginning. When he took over as President and CEO this year, Uemura tried to convince his superiors – including Hayashi – that Funai should go after Pioneer.
Apparently, this formed the root of the dispute between Uemura and Hayashi…as well as upper management. And with Hayashi's return to the President's position, Uemura's future strategies for growth appear to be totally rejected.
New vision is needed…
Funai has its work cut out for it. While generally considered financially strong, the fact is that the company has lost money for the last four years in a row. Sales have bounced around a bit, but appear to be in a generally downward trend as well.
Funai's previous strategy which, among other things, centered on building a strong relationship with retail powerhouse Wal-Mart – does not appear to be working as well as it had in the past. The company is clearly in need of a new vision both here in North America, as well as around the globe.