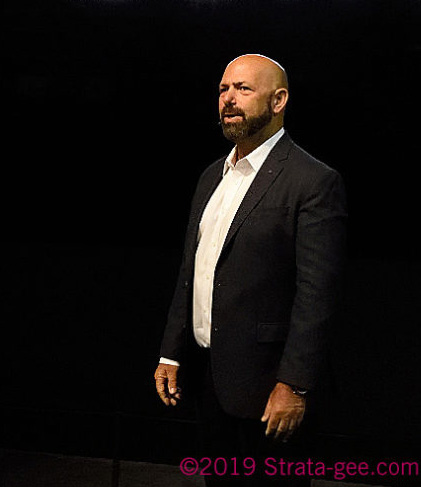 Rumors abound for the last few days and now we learn it's true, Frank Sterns, former Vice President of AV Specialty/Custom Integration for Sony, has left that position to join Sound United as Senior Vice President of Commercial Operations – Americas. This new role will begin on January 6, 2020.
See more on Sterns joining Sound United…
At Sony, Sterns was largely credited with turbo-charging their growth in the custom integration channel by calling upon his many years of experience in the category and his great relationships with many of the channel leaders. Prior to Sterns joining Sony, they had never really fully penetrated the channel, as integrators always remained somewhat suspicious of the giant electronics company's reliability – not product reliability…but partnership reliability.
Sterns' knowledge of the channel's needs along with Sony ready to focus on building more business in channels like custom integration which offered a strong profit opportunity for them…made this a match made in heaven. He was able to devise a win-win relationship for both integrators and Sony.

Targeting Custom Integration Again, for Sound United
At Sound United, Sterns will be tasked with essentially the same goal – drive greater growth in the company's CI and other premium channel business. If CI is your goal, Sterns clearly has the experience and knowledge to give your company its best shot.
"As we continue to expand our business in the Americas and explore new and dynamic points of distribution, our leadership needs are expanding with it and the addition of Frank comes at an oppportune time. We're confident his strong reputation, decades of industry experience and unwavering passion for the industry makes him an ideal partner for Sound United and our customers."

Blair Tripodi, Sound United's SVP of Global Commercial OPerations
Many Industry Accolades
Sound United's announcement noted many of Sterns accolades, including entry into the Dealerscope Hall of Fame, "Master of CE" from CE Pro, and "CE Leaders that Rock," also from Dealerscope. His professional background includes stints with Harman International's Infinity brand where he was National Sales Manager, Niles where he rose to become President, and of course Sony.
I am more than thrilled to join the Sound United team. Sound United's portfolio of iconic audio brands is second to none and I welcome the opportunity to contribute to their continued growth and success."

Frank Sterns
Sterns will make his first appearance as part of Sound United at CES 2020. Sound United will have two Hi-Fi listening suites in the Venetian, suites number 29-105 and 29-106.
Learn more about Sound United at www.soundunited.com.