Much like any trade show, CEDIA Expo 2019 was full of optimism and good cheer. But with just a few questions to top executives of major exhibitors it is fairly easy to pierce that veil of good cheer to reveal underlying concerns of approaching economic storm clouds. I chatted with Frank Sterns, Sony's Vice President of AV Specialty/Custom Integration, about the turbulent waters our industry is sailing through and how Sony is faring in the face of these increasing headwinds.
See the course Sony has charted in these turbulent times…
Sony has been on a heck of a run over the last few years, dramatically growing their share of the custom integration channel – a channel that once spurned the giant brand that sold mostly to mass retailers. One only has to look at the most recent CE Pro 2019 Top 100 Integrators Brand Analysis to see this growing influence.
This survey, produced earlier this year, placed Sony as #1 in A/V Receivers (almost DOUBLE the share of their closest competitor Integra), #1 in Flat Panel TVs (with a 95%! penetration), and #1 in Projectors (an important category to integrators). These are pretty huge numbers in categories that are core parts of residential installations.
A Tremendous Amount of Progress
Go back just four years to the same survey in 2015 and you'll find that Sony was #1 in Projectors then, but #2 in A/V Receivers (to Integra), and a distant #2 in Flat Panel TVs in which they were well behind leader Samsung. Clearly, the company has made a tremendous amount of progress in just a few short years.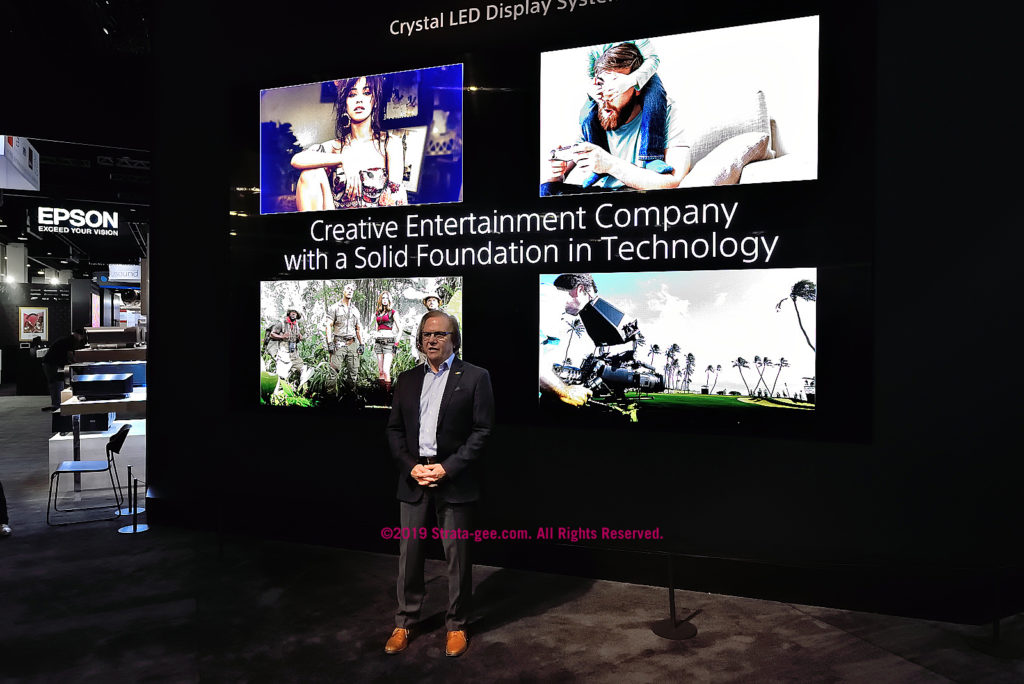 Although Sterns probably wouldn't say this, I'll say that I believe one of the reasons the company has been successful in penetrating the specialty custom integration business this time was because they wisely made the decision to hire someone like Frank Sterns to lead that division a few years back. Sterns has spent the better part of his entire career in custom integration, most notably as the head of Niles…a one-time kingpin of the business.
Past Efforts Failed; This Time? Success
Sony has tried multiple times to penetrate specialty A/V, in no small part because of corporate pride of their significant technological prowess. But in most previous attempts, they would ultimately make questionable decisions, often in distribution policies, that would run contrary to the desires of specialty dealers…undercutting their support.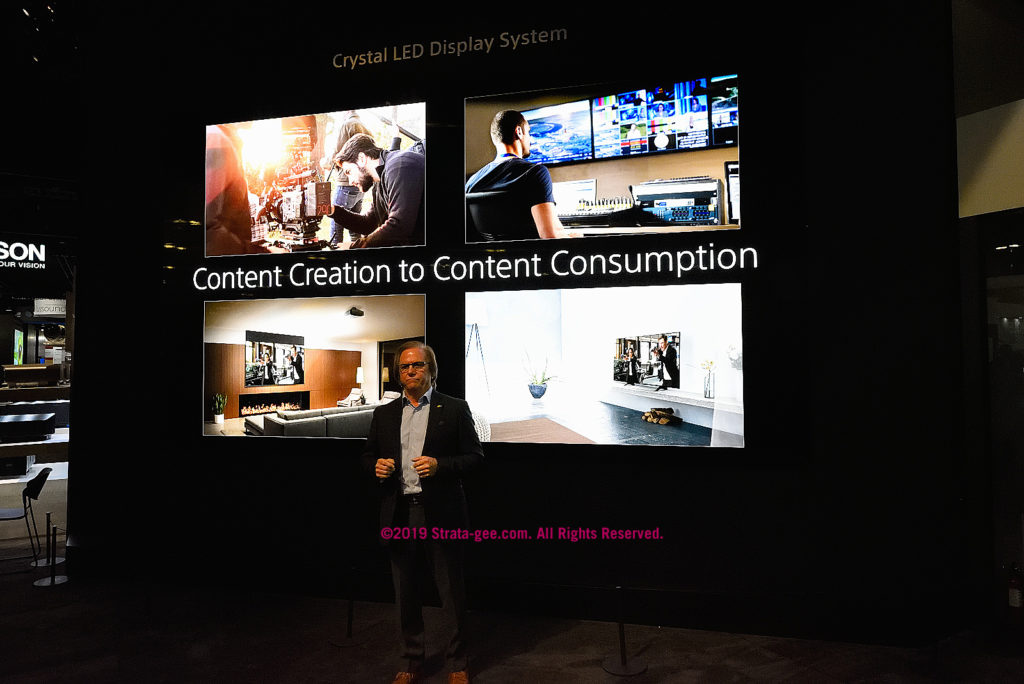 This time, with Sterns at the helm and his firm grasp of just what types of programs, products, people, and policies are necessary for success in the specialty channel, the company is enjoying significant wins. It also helped that the company itself had gone through a long dark tunnel of multiple years of losing money and recognized they needed to embrace a new path to grow profits. Specialty businesses like custom integration can be a path to improved profits.
Sony's Business Remains Strong
Sterns told me that business remains strong at Sony. They continue to grow share of custom integration and with this amount of success…well, that often breeds more success.
He did, however, acknowledge some concerns related to the economy, mostly centered around tariffs and trade. As soon as he mentioned tariffs, I assumed he meant that Sony, like many other manufacturers, were struggling with price increases as a result of the administration's trade war with China.
Trade War with China an Indirect Impact
But actually, Sterns reminded me that the bulk of Sony's TVs are made in Mexico…not China. In fact, "It wasn't that long ago we were building TVs in San Diego," Sterns said.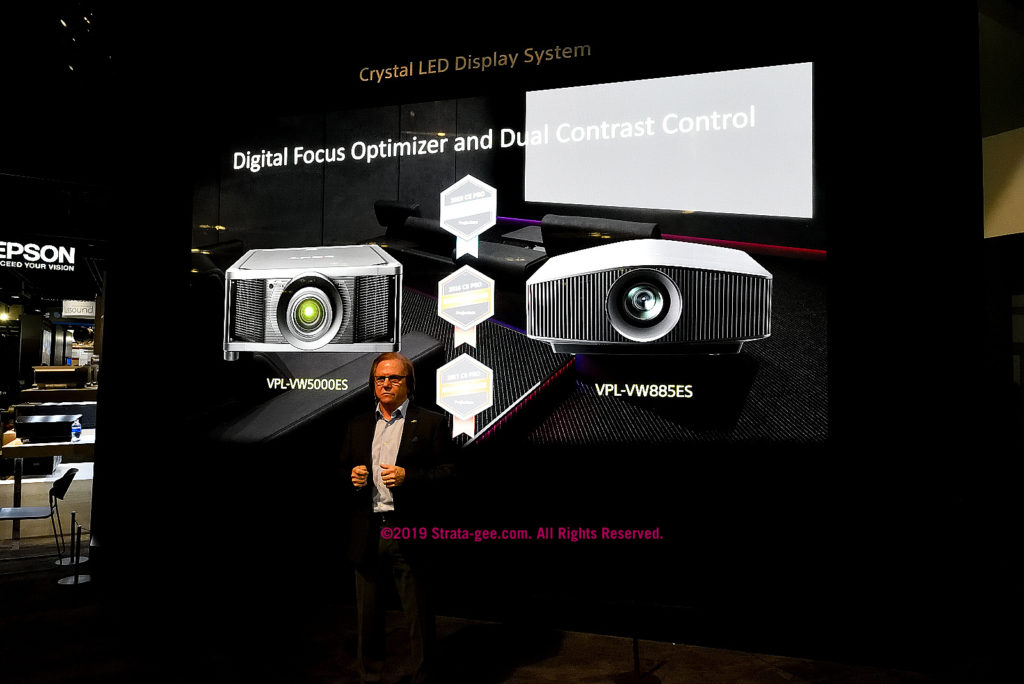 So Sony is not impacted by the increase in tariffs to electronics from China – at least not directly so. There may be some components or sub-assemblies that could be hit – but the overall impact is nil.
Points to Rising Construction and Remodeling Costs
Sterns' concerns about the impact of tariffs was less about its direct impact on Sony's bottom line…and more about the role increased tariffs potentially have in slowing down the more than decade-long bull economy. He also noted a couple of economic yardsticks he watches that can be problematical as far as their impact on the economy.
"I have some concern over the growing cost of construction and remodeling, which is up significantly. While for the uber-wealthy this doesn't matter much, it can have a greater impact on the overall economy."

Frank Sterns, Vice President of AV Specialty/Custom Integration
Integration is Beginning to See an Impact
For custom integration, Sterns says he is beginning to see an impact of a slowing economy. He's not overly concerned yet, as integrators say their project pipeline "is still filling up."
But starting towards the end of last year and on into this year, he says that dealers have reported their "job closing" rate has declined by about 20%. "I think custom integration guys are are starting to see some stagnation," Sterns told me.
Still, there is some cause for optimism as Sterns noted that interest rates are declining again, which tends to provide a stimulus to the housing market.
Stay the Course
When it comes to Sony's business, Sterns is clear – Sony needs to stay the course. He is confident that the company has the right products and technologies to meet consumer preferences in these times.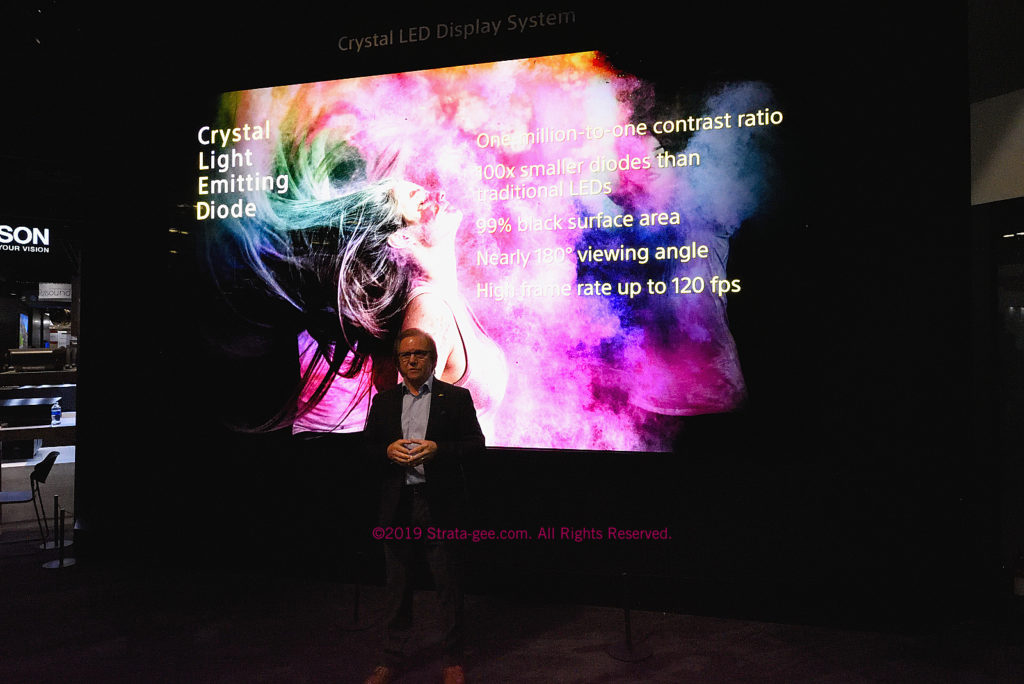 He is equally confident that he has built a sales force focused directly on the needs of the custom integration channel specifically…and the specialty community generally. This strategy was based in part on convincing the company to employ independent sales representatives to address the channel.
The Right Formula
Sterns tells me he has the right reps, the right programs and the right policies – in short, the right formula for continued market success…even in a turbulent economy.
"My message to our reps is, 'the program is working…so work the program.'"

Frank Sterns
I asked Sterns, how he can be so certain in these unsettled times? He responded with a timely football metaphor: "We've gotten good at the block and tackle stuff," he said with a smile.
See more about Sony by visiting: sony.com.