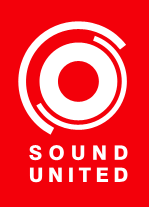 Sound United, parent company to a wide range of audio lines, announced this week that it has hired Trip Randall, a former executive with sneaker & sports gear maker Nike, to be the new President of Denon. The company says this move is part of their plan to "revitalize marketing" at Denon. They also say they are looking to "boost direct-to-consumer sales" as well as several other initiatives.
See more on the new Denon president…
The company's announcement suggests that new President Trip Randall's punch list of priorities is pretty long. In addition to the above mentioned "revitalize marketing," and "boost direct-to-consumer sales," he will also expected to "bolster existing sales channels, and introduce exciting new products." As an ex-manufacturer, let me say these are all tall orders.
Private equity owned Sound United is a holding company to top audio brands, having acquired some of the biggest speaker and electronics brands over the last few years. The company owns and controls: Marantz, Bowers and Wilkins (B&W), Classé, Definitive Technology, Denon, Polk, HEOS, and Boston Acoustics.
To my mind, Randall is not an immediately obvious choice to lead one of the top AV electronics brands in tech. In his entire career, he lists not a single role with any technology company, unless you include Turner Broadcasting Company, where he was a Director of Marketing. This is a major career shift for him.
Unusual: A President with a Marketing Background
And while not unheard of, it is a bit unusual to choose someone with a marketing background to be a company President. Although knowing Sound United as I do, it does not surprise me that they are using non-traditional backgrounds for various job descriptions.
Upon graduating from college, Randall's career began as an account supervisor at a New York advertising agency. Following two years there, he became an account manager at a New York marketing company where he worked for three years before joining the Turner Broadcasting System. At TBS, Randall put in a three year stint as its Director of Marketing.
From Turner Broadcasting to Nike
After TBS, he moved to Nike, and it was there he spent the majority of his career, with more than twenty years spent in nine different roles, according to his LinkedIn bio. He counts leading Nike into direct-to-consumer ecommerce sales as one of his biggest accomplishments.
The Sound United announcement talks explicitly about Randall's time at Nike, hailing his accomplishments there. The announcement notes, for example, Randall's role at Nike, "…where he drive [sic] the company's nascent e-commerce strategy and led Nike's Running business, launching industry-changing innovations, and driving a $1.4 billion business domestically."
Experienced at 'Elevating Enthusiast Brands'
The company says that Randall's experience at Nike of "…elevating enthusiast brands to new audiences is a natural fit for Denon." They add that he, "…led and participated in teams driving Nike's integrated brand, product and go-to-market strategies across the direct-to-consumer and wholesale marketplace."
Finding the right individual to lead the iconic Denon brand was not an easy task, but after months of searching, we are convinced Trip is the ideal match. He has a great understanding of how to balance direct-to-consumer expansion while strengthening the ties we have with the specialty retailer market. In our short time working together, Trip has already demonstrated strong leadership skills and a sense of creativity that we know will be a core asset to Denon's growth."

Bart Muller, Sound United Chief Operating Officer
Track Record of Industry Outsiders in Tech Roles
A few companies in our industry have dabbled in reaching outside of tech to recruit various consumer product company executives. At one time many years ago, this was a deliberate personnel strategy for Harman International. My recollection is that Harman's results with this strategy were mixed.
Of course, one of the more famous examples of reaching outside of tech for a consumer product company executive is when Apple brought in John Scully to run the company under Steve Jobs. Scully was a superstar at Pepsi and Steve Jobs personally pitched him to join Apple. For Jobs, this didn't end well – Scully got the Apple Board to fire Jobs while he took the company's helm. Later, Scully was cut and Jobs brought back to turn the company into the powerhouse that it is today.
Are There 'Parallels' Between Sneakers and Premium Audio?
It's an honor to lead the team writing the next chapter in Denon's story of audio innovation. And to be part of a journey connected to music, a passion of mine, is a dream. I believe there are many parallels between the enthusiast sneaker and premium audio categories. We look forward to delivering game-changing and inspiring products, services and experience to those who know and love Denon as well as a new generation of fans."

Trip Randall, new Denon President
In reality, Randall doesn't need to be an electronics engineer to be the President of an electronics company. But it will mean a steep learning curve as he struggles to understand how to prioritize and balance the many competing customer needs, such as those of their wholesale trade business, their ecommerce dealer sales, their custom integration business, and their direct-to-consumer business.
From Mega Consumer Brand, to Smaller Specialty Electronics Brand
Randall also doesn't have the advantage of a mega-powerful brand like Nike behind him. Nike is the number one sneaker brand in a very large consumer business with revenues of $37.4 billion in 2020. Component audio is a wholly different game, as it is a specialty business. Denon, I'm quite certain, is much, much smaller than Nike.
Randall has his work cut out for him…he's going to have to run hard to get up to speed. Hopefully, his time at Nike prepared him for that run.
Learn all about Sound United by visiting: soundunited.com.