By now you've likely heard that sales of vinyl records are growing to meaningful levels. We recently reported in March that while sales of all physical media are down, vinyl sales grew 32.2% to over $416 million dollars last year. While this is small compared to historical highs, it is part of a trend that has been developing – vinyl sales have grown each of the last ten years in a row.
Now specialty manufacturer Bryston announces their entry into the analog turntable field – the source necessary to play all that vinyl – with the all-new BLP-1. Bryston, more known for their electronics, looks to have done their homework on this impressive new model.
Learn the details on Bryston's BLP-1 turntable…
The trend to vinyl, at first seemed to be a nostalgic anomaly. But we are hearing about it more often and from more of a variety of sources. Many dealers and integrators have told us about having to scramble to meet the growing demand for turntables. Some, like Alan Jones of Hi Fi Buys in Atlanta, told us they've been forced to add a record section to their stores, as there is no local record dealer anymore.
At times, this seems like a throwback to the 1960s when teenagers would swarm their local record store whenever a new Beatles or Rolling Stones album would drop. Many dealers have told us that that a demo comparing the analog vinyl version of a recording with its digital counterpart – sells the customer on vinyl almost every time.
Taking the Challenge Seriously
Specialty manufacturer Bryston has clearly taken the challenge of creating a new turntable seriously, producing a model that seems well thought-out and engineered. At a MSRP of $3,995, it is probably not for the first time turntable user, but a more sophisticated audiophile or music fan who appreciates engineering excellence and elegantly evolved design – you know, a typical Bryston customer.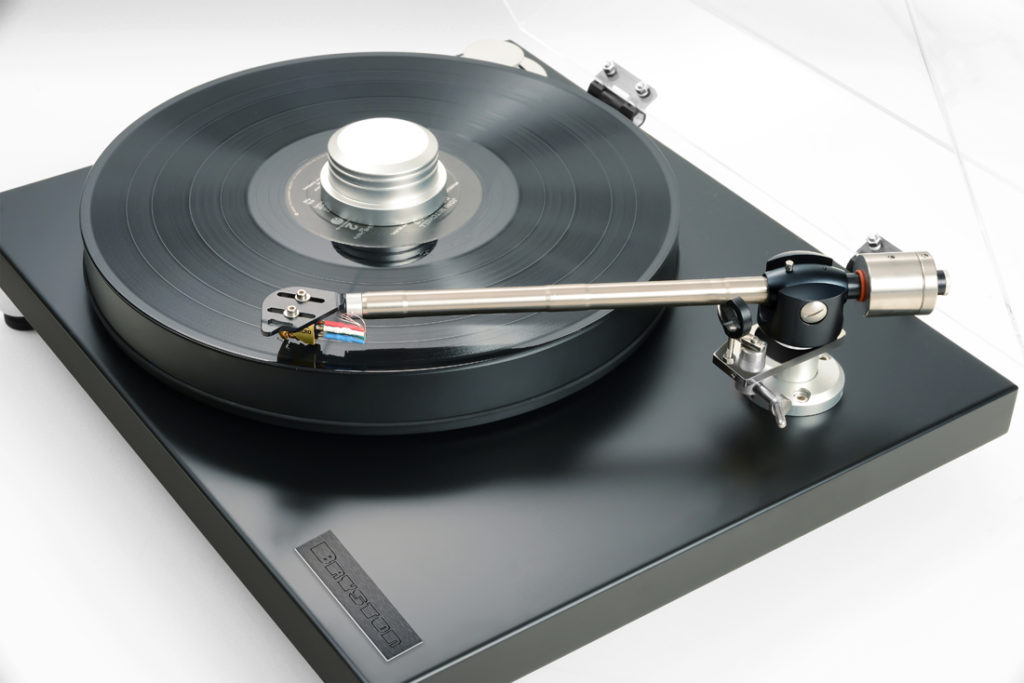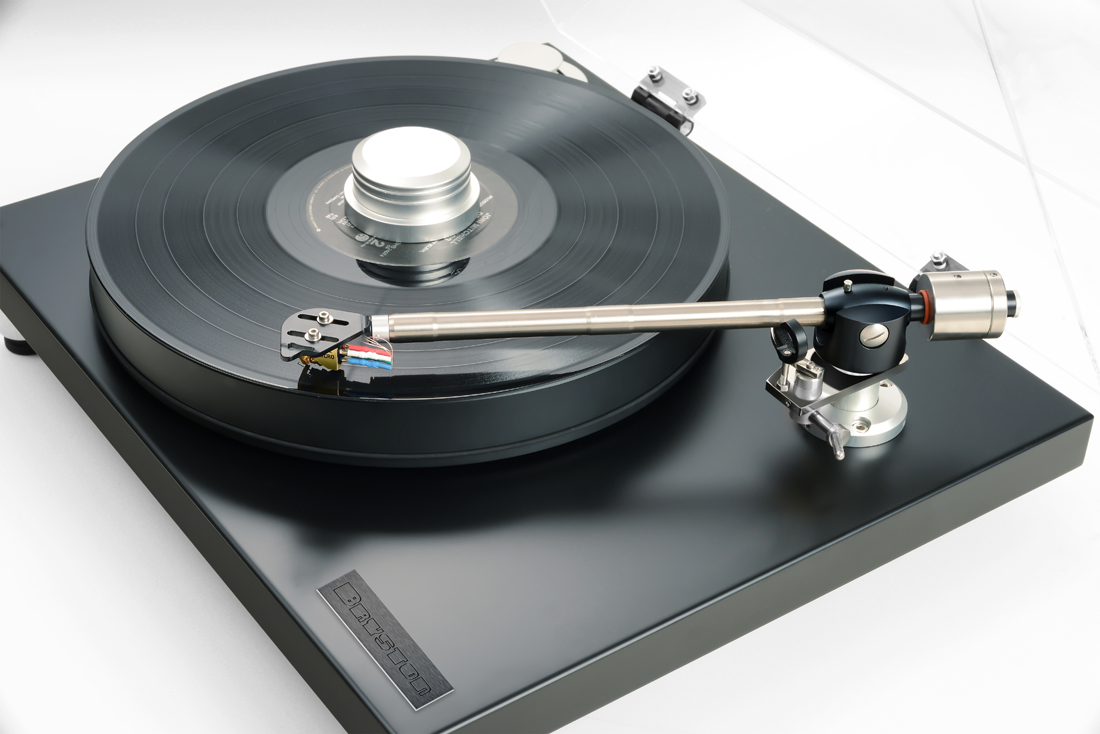 The funny thing is, although turntables had essentially gone by the wayside, the science of critical fundamental technologies – vibration control, motor design, resonance reduction, and power supply stability solutions – have all continued to advance. Quite simply, we can not only ramp up to make turntables again – we can make better ones.
Attention to Critical Fundamental Elements
Bryston's offering appears to take advantage of all of those advances. [Note: this post is based only the company's written announcement, we have not seen or experienced the actual product.] The company says it paid particular attention to the critical fundamental elements of turntable design. In this high-quality belt-drive design, they used, for example, a low speed/high torque motor "driven by a proprietary Bryston-designed and manufactured pulse width modulation (PWM) power supply called the BTP-1" for stability and speed accuracy.
The company says that the coated-Medite plinth employs a "unique vented" design which it says helps eliminate platter turbulence and prevents unwanted vibration from reaching the bearing.
Damping Vibration, Not Musical Detail
The platter is a highly inert Delrin design that is fully 35mm thick. The platter features an integrated mat which is also designed to dampen vibration, while it "preserves critical detail." The spindle is hardened carbon steel. This all rests on what they say is an "ultra-hard" bronze bearing system "polished to 0.02mm tolerance."
"As we set out to design the newest Bryston phono preamplifier models BMC and BMM, the wide bandwidth and low distortion of our new gain stages reminded us of how breathtaking and fresh high-resolution vinyl playback could be," said James Tanner, Bryston's VP of Sales and Marketing in a prepared statement. "With the BLP-1, we have created a turntable that represents premium performance to supplement our lineup."
Titanium Tonearm
The BLP-1 also features a seven-segment titanium tonearm with tungsten steel bearings. Interestingly, the arm tube is integrated into the headshell, helping to dispatch vibrations within the arm itself. All of this is safely guarded from dust – an arch-enemy of record enthusiasts – by a hinged high-mass dustcover.
All-in-all, seemingly solid turntable engineering from Bryston in their first turntable product.
In an email exchange with Strata-gee to answer some questions, Tanner told us: "Bryston does brisk business with our analog and digital electronics, we certainly were under no pressure to unveil a turntable. But we really wanted to bring a high-performance turntable to our customers, another quality solution for enthusiasts from Bryston at a fair price."
Check It Out
We suggest you check out Bryston's BLP-1 – available next month (July 2016) at an MSRP of $3,995.00.
Learn more about Bryston and its products at: www.bryston.com.