Emotiva Audio Corp. announced today two new amplifiers that they call "variations on its configurable XPA Gen 3 modular amplifier." The XPA-9 and XPA-11 Gen 3, one a 9-channel amplifier and the other a 11-channel amplifier, both employ the advanced performance of their X series electronics and are said to be perfect for advanced surround technologies, such as Dolby Atmos home theaters.
See more on these new amplifiers from Emotiva…
Emotiva, who says their products demonstrate that "high-performance audio doesn't have to be high-priced," was one of the first companies in the industry to adopt an online sales, direct-to-consumer approach. This cut-out-the-middle man approach allowed them to offer products at very affordable pricing, yet deliver an audiophile level performance.
Now years later, Emotiva has gone on to sign up retailers around the country – taking more of a hybrid distribution approach to expand their connection to customers. However, their pricing remains very competitive given the quality and features of their line.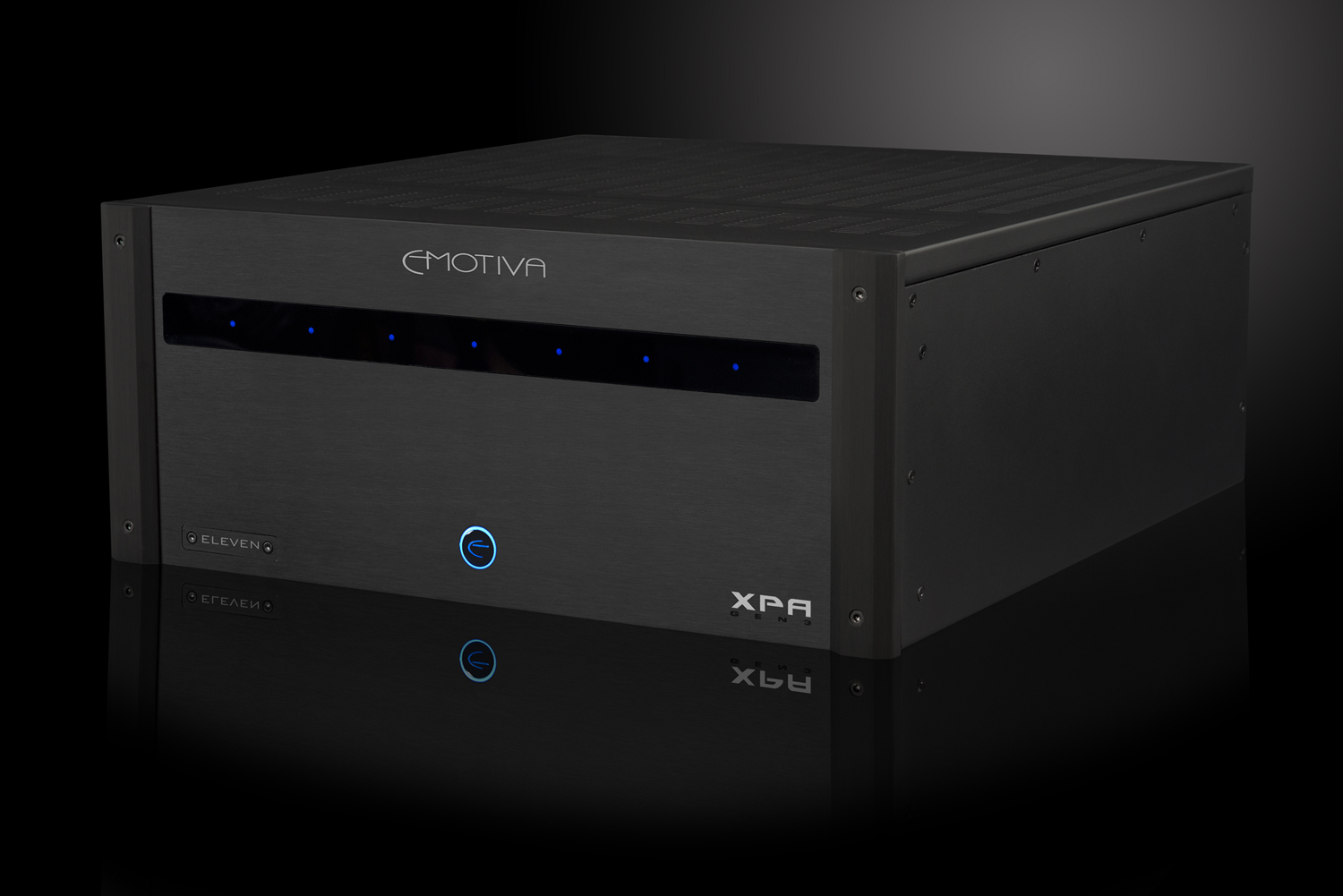 These new amplifiers are no exception. The XPA-9 Gen 3 amp boasts five 300-watt single channel amplifiers modules and two 80-watt two-channel power amplifier modules. With this complement of power, the company says that the XPA-9 can easily power a Dolby Atmos 7.1.2 or 5.1.4 systems.
In the case of the XPA-11, two more 80-watt two-channel amplifier modules are added, making 7.1.4 or 5.1.6 channel Dolby Atmos systems possible.
"We created two dedicated similarly priced versions of our modular [XPA Gen3] amplifier to satisfy demand from customers who are anxious to upgrade to a world-class home theater with Dolby Atmos," said Emotive founder Dan Laufman in a prepared statement. "The XPA-9 and -11 are world class amps that are true to our company ethos to provide impeccable quality with remarkable value for the investment."
Emotiva's XPA Gen3 amps utilize differential input, Class A/B circuit design, and something they call Optimized Class H power topology. This design, they say, offers the perfect blend of performance and efficiency. Both models are priced at $1,999 MSRP.
Learn more about Emotiva at: www.emotiva.com.