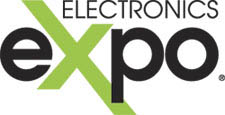 Wayne, NJ-based Electronics Expo, an independent regional retail chain selling quality A/V electronics, has entered bankruptcy as of March 31st. The company, which at one time had as many as eight locations at its peak, is now down to two showrooms and one outlet center at its offices, according to a report by NorthJersey.com. Electronics Expo is owned by Leon Temiz, once a partner with family members in another regional player, Sixth Avenue Electronics.
See the "Who's Who" list of vendors who were hit in this most recent bankruptcy…
For many in the business, this is not an unexpected development. Last year, the company's difficulties became quite public as it shut down most of its locations, saying it was in the process of pursuing a new format with smaller locations. But even in advance of that, Electronic Expo's problems were the subject of much speculation for more than a year.
Temiz's former business, Sixth Avenue, of which he was a co-founder with his brothers, closed up all locations in 2011 and liquidated its assets, avoiding a messy bankruptcy. Temiz left Sixth Avenue in the early 2000's largely, according to several sources, as the result of a dispute with his brothers and went on to found Electronics Expo to compete with them.
Sought differentiation…
Electronics Expo sought to differentiate itself from more mainstream sellers of electronics, focusing its business on more upscale brands. The company offered large showrooms with their brands on display both individually as well as in systems. It also offered custom installation services for more sophisticated installations.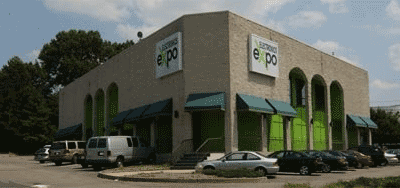 But Electronics Expo was also an aggressive advertiser with many door busters and loss leaders employed to drive retail floor traffic. And, like many other retailers, sources tell us that Electronics Expo got hooked on the volume that flat-panel televisions drove. And, also like every other retailer in the video business, they struggled to make any profit on the sales of those televisions.
Triple-whammy…
As many reports on Best Buy's troubles have noted, retailers are also faced with a triple-whammy of loss of profits as competition drives down prices, dropping demand for televisions…and, more and more consumers preferring to buy from online sources such as Amazon.com.
In its initial filing, Electronics Expo lists assets of "$1 million -$10 million" and liabilities of "$ 1 million -10 million." And while the company's total list of creditors spanned 17 pages, it specifically showed the top 20 creditors with the amounts owed to them.
Electronic Expo's Top 20 Creditors…
Samsung Electronics     $1,063,937.26
Panasonic Display         $  986,308.82
LG Electronics USA     $  851,119.54
TECHDATA (Sony)     $  729,303.74
Denon Electronics         $  478,995.60
Sharp Electronics          $  429,948.99
Yamaha Electronics       $  332,693.86
Canon USA                  $  218,526.76
Polk Audio                    $  198,990.21
Klipsch Group               $  732,104.33
Harman Consumer Grp  $  128,465.08
Definitive Technology     $  120,906.81
Garmin International       $  116,852.82
Tivoli Audio                   $  96,183.63
Star Ledger(newspaper)$  82,955.12
Home Depot Credit       $  74,492.49
Nikon, Inc.                    $  69,846.89
Martin Logan, Inc.         $  66,297.36
Onkyo                           $  55,328.84
Sennheiser                     $  49,214.95
It is important to note that Temiz and Electronic Expo has filed for Chapter 11 bankruptcy, as opposed to a Chapter 7 bankruptcy. This means that the company is seeking protection from creditors as it puts together a plan to reorganize their business. In some cases…rarely, unfortunately…companies can re-emerge from Chapter 11 as an ongoing concern. However, in the case of a Chapter 7 bankruptcy, the company is closed down and all assets are sold off…the proceeds of which are distributed amongst all of the creditors.
Could stick around…
So Electronics Expo could still be around for a long time to come. On the other hand, creditors get a say in the matter and can petition the court to convert the proceedings to a Chapter 7 if they feel that is in their best interests. Electronics Expo, as well, could opt for such a conversion.
So the future remains murky for the once high-flying chain that is a part of the Pro Group. Temiz was quoted by the Bergen Record newspaper as saying last year that he wanted to reformat the stores to a much smaller footprint. Perhaps he'll get his chance. Perhaps he won't.