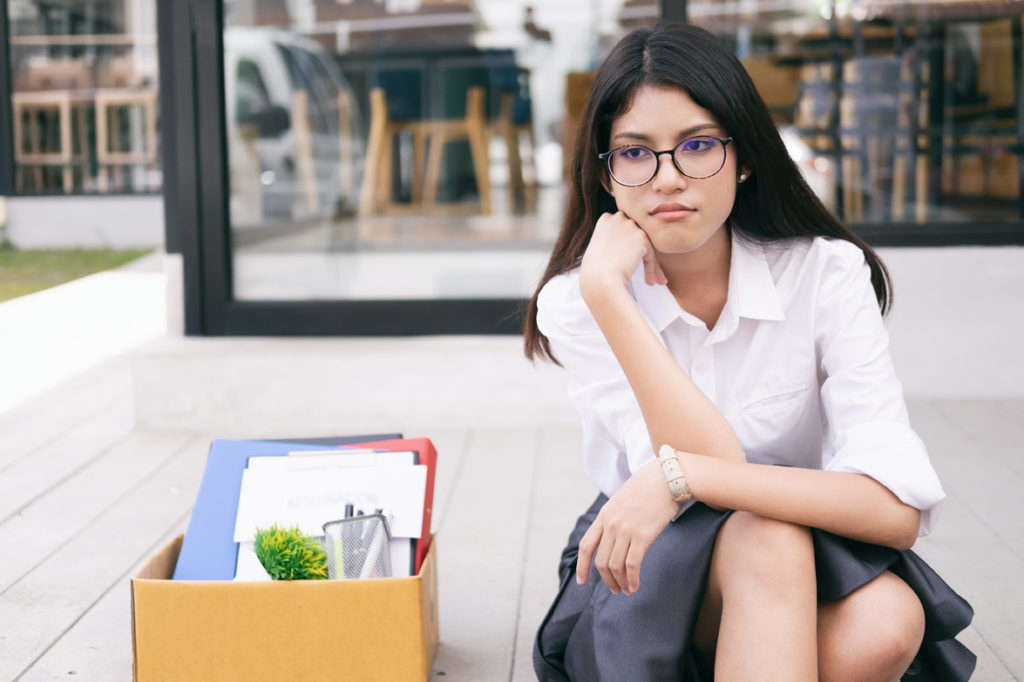 Unemployment Claims Jump to 6.6M; Mortgage Applications Plunged 24%
We are now beginning to see a rapid deterioration in economic data in the wake of the impact of the Coronavirus COVID-19 epidemic sweeping the country. Stunning new numbers are dropping at a rate never seen before and suggest we may yet have a long road to recovery. Unemployment claims skyrocketed to 6.6 million new jobless claims at the end of the month, and mortgage applications plunged 24% in March year-over-year.
See more on rapidly descending data…
The Labor Department announced this morning that unemployment insurance claims doubled to 6.6 million claims, up from last weeks equally stunning 3.3 million claims. This is all due, of course, to the fact that most states have issued Stay-at-Home orders in an effort to stop the spread of COVID-19 across the country.
As Strata-gee reported recently in a separate post, 283 million Americans have been told to leave their offices or other places of work and to stay in their homes. While some are able to continue to work in this environment, many more are unable to complete their jobs in this remote style of operation.
10 Million Americans File for Unemployment
This new report means that 10 million Americans are now out of work, as of the last two weeks. And that number is likely to climb higher still.
This new report exceeded analysts estimate of 3.1 million new claims, and could still be revised even higher. Last weeks reading of 3.3 million was revised to add another 24,000 claims.
"Sadly, this probably still underestimates the actual numbers because of the overload in the systems and not every call getting through. Even if we're accurately calculating the numbers, we still likely have worse to come.

Liz Ann Sonders, Chief investment strategist with Charles Schwab
Highest Level of Jobless Claims in U.S. History
According to a report by CNBC, previous to this Coronavirus epidemic, the highest week for unemployment insurance claims was 695,000 in 1982. In the last recession (2009), the highest week of claims was 665,000 – so these new numbers are pretty unprecedented.
"Not only was the number worse than expected, but with lockdowns becoming stricter and being extended, we should anticipate further surges in jobless claims over the coming weeks," Seema Shah, chief strategist at Principal Global Investors told CNBC.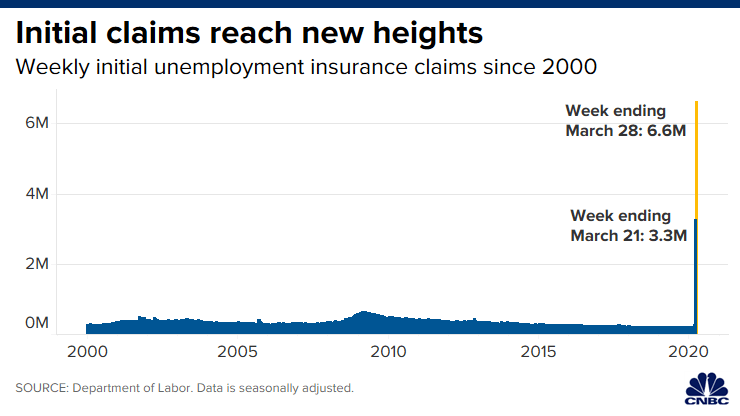 Mortgage Applications for Home Purchases Plunge 24%
Recently, Strata-gee reported the first sign of stress in the housing market, with both new home sales, and housing construction starts declining in February. I called it a hint of things to come – and now we have another indicator, mortgage applications for home purchases have absolutely plunged 24% as compared to the same period a year earlier.
But – wait a minute – overall applications increased by 15.3%! So what is going on here? The overall number is being skewed by a large number of consumers who are simply refinancing their existing mortgages to either generate some cash or lower their payments, according to a report by CNBC.
Refinancing Applications are Up
Refinancing mortgages were up strongly…in fact, so strongly they are up 168% versus the same period last year, according to the Mortgage Bankers Association's seasonally adjusted index. Refinancing applications are now 75.9% of all applications and were stimulated in part by declining interest rates.
"Mortgage rates and applications continue to experience significant volatility from the economic and financial market uncertainty caused by the coronavirus crisis. The bleaker economic outlook, along with the first wave of realized job losses reported in last week's unemployment claims numbers, likely caused potential home buyers to pull back."

Joel Kan, Associate vice president of economic and industry forecasting for the Mortgage Bankers Association
'A Sharp Drop in Buyer Interest' in Homes
According to CNBC's report, "Real estate agents and home builders have reported a sharp drop in buyer interest, and open houses and model homes are shuttering." Going on to add, "…demand is not even close to normal spring volume."
There was some regional variability – with mortgage applications to buy homes dropping more than 30% in New York, California, and Washington State. Do those states sound familiar to you? These are the current COVID-19 hot spots in the U.S.