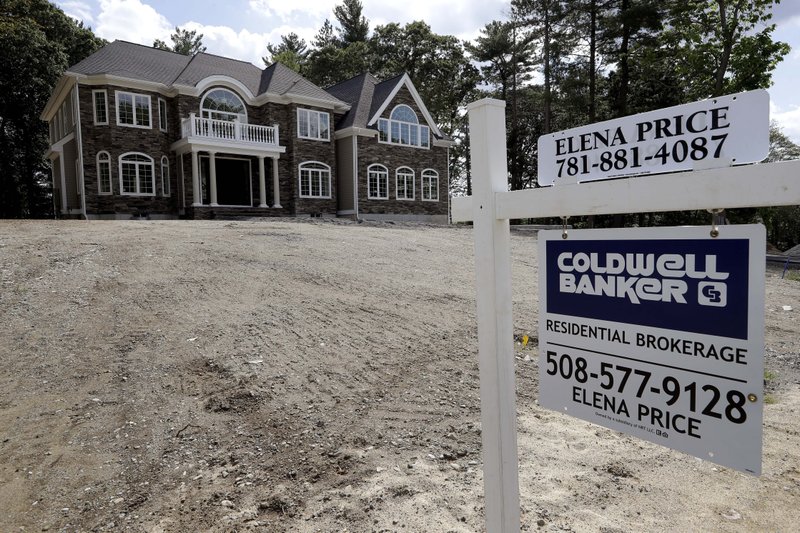 The U.S. Census Bureau and the U.S. Department Housing and Urban Development announced this week that sales of newly built residences fell in February 2020. Housing starts also fell in February. This housing market downturn is likely a precursor to much more dramatic declines when figures for March 2020 are reported – a time period when the coronavirus (COVID-19) pandemic began to really take hold across America, forcing State and City governments across the U.S. to order residents of all non-essential businesses to stay home.
See more on the drop in new home sales…
In this latest data from the government we see the beginnings of a downturn in the housing market. Sales of newly-built single-family homes in the U.S. dropped to a rate of 765,000 units on a seasonally-adjusted annual basis.
This level represents a drop of 4.4% below the level reported in January (and subsequently revised) of 800,000 units. However, it does remain 14.3% higher than sales the previous year in February 2019.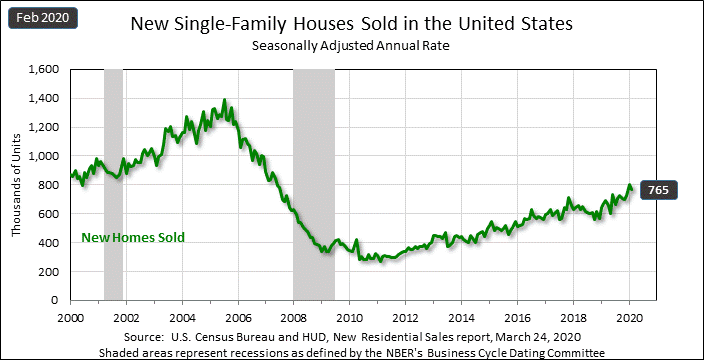 Reading is Before Impact of COVID-19 Pandemic in March
While this may sound like a modest decline, keep in mind that this reading was taken prior to the impact of the Covid-19 pandemic sweeping the country with significantly greater impact in March. We will likely see much greater declines in the future reports.
Economist polled by Reuters had projected a decline in new home sales of 2.0%. So the actual rate of decline came in almost two-and-a-half times lower than economists' expectations. This drop-off in sales from January means that the inventory of homes available for sale has increased from a 4.8 months supply of homes in January to a 5.0 months supply of homes now.
In a bit of good news for homeowners, the average selling price in February increased from $384,000 in January to $403,000 in an uptick of home values.
Housing Starts Drop in February as Well
In a separate report on new residential construction, the same government agencies reported that overall housing starts also declined in February. According to this latest data, February housing starts were at a SAAR of 1,599,000 units or 1.5% below the revised January rate of 1,624,000 units. However, this reduced rate is still an impressive 39.2% above the year earlier February 2019 rate of 1,149,000.
Single-family construction starts, generally a data point more meaningful to the custom integration industry, came in at 1,072,000 or 6.7% above the revised January rate of 1,005,000.