We reported to you last month that, in an unexpected development best described as surprising, two members of CEDIA's Board of Directors – Bob Brown and Richard Millson – abruptly resigned their positions within 24-hours of each other. We learned of this through our industry sources, not from CEDIA – which has yet to make any official statement about this unusual event. While we were able to confirm the incident had happened, since none of the parties would speak to us about it, we were unable to report on the reasons behind why this double resignation occurred in the first place. Now…we have more information.
See the surprising news we have learned over the last few weeks…
Our report seemed to catch fire with Strata-gee readers who not only voraciously consumed our story, but many of whom additionally felt compelled to email or call us about it. Some of those who reached out to us were CEDIA members, who felt distressingly in the dark about what is going on at their organization. Most of these readers asked the same question: Why…why did these two directors resign? We couldn't answer that question. That frustrated our readers…and that frustrated us as well.
Adding to the mystery surrounding this news is the perceived high caliber of these particular CEDIA directors who resigned – each highly respected within the industry and both long time contributors to CEDIA. As we mentioned in our story last month, Richard Millson owns a prominent Vancouver, BC integration company called Millson Technologies, as well as a new national brand of home theater products, Millson Custom Solutions. He has also been a CEDIA director for several years and has even featured by the organization as part of the keynote presentation in each of the last two Expos. Bob Brown has past experience as a prominent national brand executive and now owns an industry consulting firm that has worked with a variety of leading brands.
Sources Show Us Brown's Letter of Resignation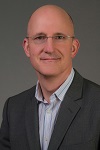 Because one of Brown's newer clients is Millson Custom Solutions, rumors quickly circulated that this was the reason for his and Richard's departure from the CEDIA board. But this does not appear to be the case, as Brown had told us previously, his reasons were encapsulated in a letter to the CEDIA CEO and Board of Directors. When  we spoke with CEDIA's new CEO Vincent Bruno at the time, he declined to comment, instead referring us to the individuals themselves, telling us only that "Their leaving was their choice."
Since our initial report ran, we have spoken to both Brown and Millson who both declined any further comment on the matter, preferring to put it all behind them. We have also spoken to several other parties including CEDIA members, staff members, past volunteers to the organization, and more.
Through other sources, we were eventually able to see a copy of Brown's letter of resignation – and the picture became much clearer. Unlike most resignation letters, it is unusually long and quite specifically detailed. Totaling about 1½ pages of densely packed single-spaced text, from this wide-ranging letter we learned that there were several issues that had created points of contention within the board.
Issues Raised in Brown's Letter of Resignation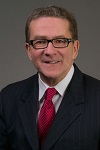 We have distilled the letter down to its primary issues. These headings don't exist in the letter, they are our characterization of the many detailed issues presented.
Squelching Dissenting Voices – The letter presents multiple examples of what appear to be an effort by the board management, or management of certain board committees, to squelch viewpoints from members of the board – especially dissenting viewpoints. From our experience, this is unusual, as vigorous board deliberations typically seek out all director viewpoints to discuss and to drive to the best compromise decision.
Qualified Auditor Opinion on 2012-2013 CEDIA Financial Statements – The resignation letter mentions that the organization's 2012-2013 financials received a qualified opinion from their auditors. In the world of corporate governance, this is considered a major red flag – it means auditors found something they didn't agree with.
Auditors Were Replaced without Notice or Board Approval – Apparently, CEDIA has changed auditors and this was done without full board approval. Again, in typical corporate governance, this is a big no-no.
Gilpin Matter – The letter raises the issue of Don Gilpin's unusual resignation saga. Gilpin, the former Executive Director and COO announced his resignation in October 2014, but with a 15-month, or end of 2015, exit date. No information was provided as to why or where Gilpin was headed. According to Brown's letter, Gilpin was apparently offered a further extension by the Executive Committee with no notice to the board, "as required by the bylaws."
ISE/EMEA Deal – This appears to be the core issue that may have been a factor in all of the above items. Back in the early 2000s, a transaction was completed relative to the Integrated Systems Europe show. Originally a partnership between the NSCA, InfoComm, and CEDIA, in about 2004 the NSCA wanted out of the of the show and sold its third of the ownership to the other two parties on a 50/50 basis. At the same time, ISE had negatively impacted CEDIA UK's show. A decision was made to sell CEDIA UK a third of CEDIA's half ownership. The terms of this deal, are disputed and controversial…as are the terms of the licensing deal with CEDIA UK.
CEDIA  Board Chairman Responds
We interviewed Larry Pexton, CEO of Triad Speakers, Inc. and Chairman of the Board for CEDIA. Pexton told us that many of the matters raised in the Brown resignation letter were referring to board discussions not really intended for public consumption, but agreed to speak with us to address some of the issues that were raised.
As we chatted with Pexton, it quickly became obvious that this past board session had been a particularly challenging one for him. According to Pexton, he had been a part of the initiative bringing Bob Brown and Richard Millson to the board initially. Apparently, much had transpired between that starting point and, ultimately, their resignations.
"I like both of them a lot," Pexton said. "So this whole dance was awkward for me especially. I like and respect both of them."
Moving Board Discussions Forward
However, as issues arose and various members of the board hardened their positions, it became difficult to move board discussions forward, Pexton suggested. This became obvious when we asked about whether he or other board or committee management had engaged in an effort to squelch dissenting opinions. Yes, he concurred, it became necessary to take efforts to squelch dissension in order for the board to be able to move on to other topics.
"There was some less-than-professional behavior in response to other less-than-professional behavior," Pexton told us, suggesting that there was plenty of blame to spread around. Pexton declined to get any more specific, wanting to put the matter behind him.
Fiscal 2012-2013 Financials with Qualified Auditor's Opinion
We moved on to the issue of the qualified auditor's opinion of CEDIA's fiscal 2012-2013 financials. When we first learned of this alarming development, we were shocked. Yes, Pexton allowed, the auditor's did offer a qualified opinion on the 2012/2013 financials.
"We received a qualified opinion. This is a matter of fact – I can comment on the record," Pexton said. "The auditor was replaced because he didn't understand the audit procedure for non-profits as well as you need to. And we went very carefully – very carefully vetted the new auditor for 2014 and they looked at this upside down and sideways and I saw the work. They gave it an unqualified, squeaky-clean opinion. So that was just a mistake on the part of the [original] auditors in how they accounted for something that happened a very long time ago."
Pexton allowed that the matter wasn't given "full visibility" by the management, suggesting that it could have been handled better initially. But, in his view, it's completely handled now.
Don Gilpin Situation
We asked Pexton about the Don Gilpin situation – why the unusually long notice period. And just what were the motivators for an additional extension he was offered for after this period?
This was one area where Pexton declined to comment. "This is a confidential personnel issue and it would inappropriate to comment," he said. But then he added, "It is a matter of record that he [Gilpin] resigned. And it's a matter of record that he has a contract that is still running. And we have replaced him with Vin Bruno who is doing a fine job."
But these comments were as far as Pexton was willing to go in discussing the Gilpin situation.
ISE/EMEA Controversy
From what we could glean from the resignation letter, at the center of gravity for much of this controversy seems to be the matter of the past ISE/EMEA transaction. On this, Pexton said, he is comfortable being "a little more open on that."
The full explanation of the issue is "complicated and long," but Pexton tried to boil it down for us.
According to the Chairman, back in the early days of ISE, there was "considerable anxiety among the [CEDIA] UK that this show was going to undermine their pretty well established show – the CEDIA UK show."
Back then, in 2003 or 2004, ISE was still a "tiny little show." When the NSCA decided to sell their portion to InfoComm and CEDIA, the decision was made by CEDIA US to offset potential future losses to the CEDIA UK by selling a third of their now half ownership interest to them. The compensation from CEDIA UK's fractional ownership would offset the loss of their separate show.
Then transaction wasn't fully closed until 2007 "for tax purposes," Pexton told us.
We mentioned to the Chairman that Brown's resignation letter suggests that this fractional ISE ownership is incredibly valuable, yet was transferred to CEDIA UK for only a small fraction of the true value. This amount, letter's language suggests, is ridiculously low, given the lifetime value of the show.
Pexton told us that you can't judge a transaction from that long ago, based on what you know today. While it is true that the ISE show has become incredibly successful and growing, there was no way CEDIA could have known then how successful the show would ultimately become. The deal was done based on the value of the show in those earlier, smaller days.
What We've Learned
What we've learned from both Brown's letter of resignation and Pexton's response is that there were several substantive issues at the core of a brewing conflict between these members of the board and the overall board. And without further comment by Brown or Millson, we can only offer our conjecture that apparently the conflict was so great – and these two individuals felt so committed to their positions – that they perceived their only option was to leave due to irreconcilable differences.