BREAKING NEWS

Two members of the Board of Directors of CEDIA have abruptly resigned within 24-hours of each other in what appears to be a sign of turmoil roiling the organization's Board, multiple sources told us. According to reports, Richard Millson of Millson Technologies and Bob Brown, a well-known industry consultant, have both abruptly resigned their positions on the Board.
See more on this surprising news out of CEDIA…
Sources told Strata-gee.com that on Sunday, November 8th, Bob Brown sent an apparently unexpected letter of resignation to new CEDIA CEO Vincent Bruno. This was followed on Monday, November 9th by a letter of resignation from Richard Millson, sent to the Board of Directors.
We contacted Bruno regarding the matter and he confirmed the unexpected resignations. Bruno alluded to Board related issues and expressed sincere disappointment at this turn of events.
"It's painful to lose Richard Millson from the Board of Directors," Bruno said with emphasis. "It's painful to lose Bob Brown from the Board of Directors as well."
Of Considerable Influence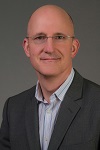 Millson, Bruno told us, was not only on the Board of Directors, but was also a member of the organization's Executive Committee and, therefore, someone with considerable influence. Interestingly, Millson's term as a Board member was set to expire at the end of this year on December 31st, yet he chose to resign now. Brown's term was set to expire at the end of 2016.
We asked Bruno what reasons had been given for the resignations of these two Board members. The CEDIA CEO suggested that we contact Millson and Brown directly to let them express their reasons.
"Their leaving was their choice," was all Bruno would say about their motivations.
Events Confirmed
We reached out to Millson and Brown for comment on the situation. Unfortunately, we were unable to speak with Millson prior to this post being published. However, we did reach Bob Brown who was traveling to a business meeting.
Brown confirmed that our information was correct, he had in fact resigned from CEDIA's Board of Directors. When we asked for the reason, Brown said, "I have sent a letter [to CEDIA] explaining my reasons and I think it best to leave it at that. Let's just say it was the right time to depart."
His Own Man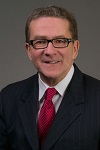 Brown has served on the CEDIA Board for three years, while Millson has served for four years. We asked Brown if there was a connection between his resignation and Millson's, occurring only twenty-four hours after his.
"Richard is his own man…it's not for me to comment on his letter," Brown said firmly.
Seeking more details, we asked Brown if he would characterize the parting between him and CEDIA as on positive terms? Or are there unresolved issues? Brown declined to answer any further, saying it's best to leave matters as they are. However, Brown did offer one clarification, telling us that his departure had nothing to do with the incoming CEO.
A Curious Situation
We find the departure of these two directors curious given the changes taking place within the organization. Certainly there is a new CEO and changes are likely to take place. But we would have expected those changes to be at lower, staff levels. This apparent turmoil at the Board level represents potentially a much bigger impact, given the significant role the Board plays in the management of the organization.
The news about Millson's departure is particularly surprising, given the fact that he is practically the face of CEDIA to the organization. At the last two CEDIA Expos, Millson was the CEDIA executive who introduced the keynote presenters, and who at the event last month made a major presentation to membership about the major overhauling of the CEDIA brand.
Most integrators we've reached out to spoke very highly of Millson, who is widely recognized as a very successful integrator out of Vancouver, British Columbia.