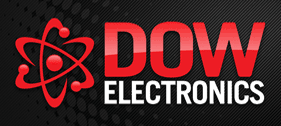 Tampa, Fl-based DOW Electronics announced on Tuesday that it will distribute the entire Sony ES line of products, effective immediately. The latest addition to their line-up, DOW says Sony offers a line to dealers that is "protected from online shopping" and has "controlled distribution."
See more on this development from DOW…
Sony's ES line is a natural fit for integrators according to DOW's announcement. And Sony ES is also a perfect fit for DOW's growing assortment of custom integration oriented product lines – adding select Lutron products last year, along with Harmony remote controls.
DOW will carry the entire Sony ES line throughout their entire 11-state territory throughout the South, the company says. The line is "contract protected," meaning that DOW will need to get retailers approved by Sony before they can commit to supplying them.
"Sony ES provides integrators with a product line-up that has protected margin and also has true controlled distribution," stated Dave Elkin, DOW's vice president of sales. "This is a great addition to give our integrators – a profitable product with limited competition."
Learn more about DOW and the Sony line at www.dowelectronics.com.