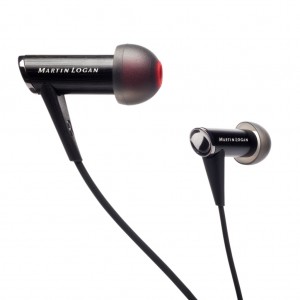 MartinLogan, well-known in the high-end audio community as a manufacturer of large, expensive electrostatic line source loudspeakers, announced this week that it is entering the headphone market with a new in-ear headphone called the Mikros 70. According to MartinLogan, these in-ear headphones were designed by their engineering team – presumably as compared to other companies who buy off-the-shelf from China and stamp their logos on them.
If its MartinLogan, you know it must be different…and it is…
The company says that the Mikros 70 delivers "outstanding reference sound" and the design was "inspired by the sonic clarity and detail" of their electrostatic loudspeakers. The company's press release praised the Mikros 70 for "realism, richness, and purity of sound," which it says MartinLogan customers have come to expect from the company.
The company says that it has carefully selected the components and materials used in the Mikros 70 with the same "obsessive attention to detail" they use in their floor standing loudspeaker designs. Photos of the Mikros 70 show a striking design, with a black anodized aluminum body sealed with black end caps ("hyperblack," the company says).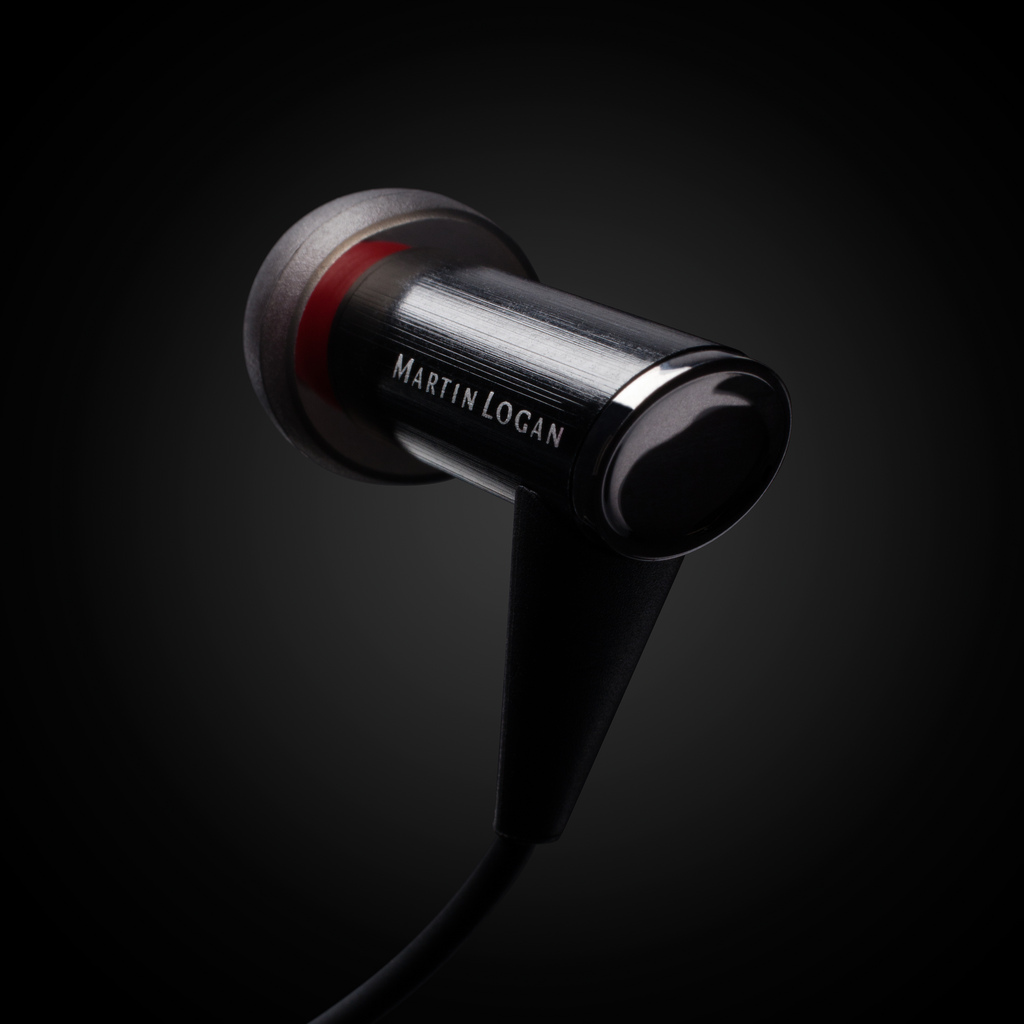 MartinLogan has chosen a passive, mechanical type of noise isolation – in essence using the ear tips to plug the ear canal to block outside sounds – rather than the active noise-cancelling design offered by some other brands. According to the company, done right, their design achieves 97.8% reduction of ambient noise.
Included with the Mikros 70 are a variety of sizes and designs of ear tips so that any customer can have the perfect fit. Also, the company provides a handy carrying case for the headphones, tips and cord.
The black rubberized cable included with the Mikros 70 has in-line remote/microphone controls for volume, play/pause, track selection, voice control and allows for seamless switching between listening to music and answering phone calls (on compatible Apple devices). The control system will work with varying effect on other types of smartphones or music devices.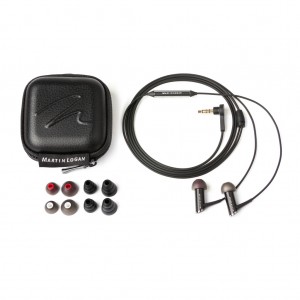 Mikros 70 will be available at the end of this month with a MSRP of $149.95.
For more information on MartinLogan's Mikros 70, see: www.martinlogan.com/headphones.