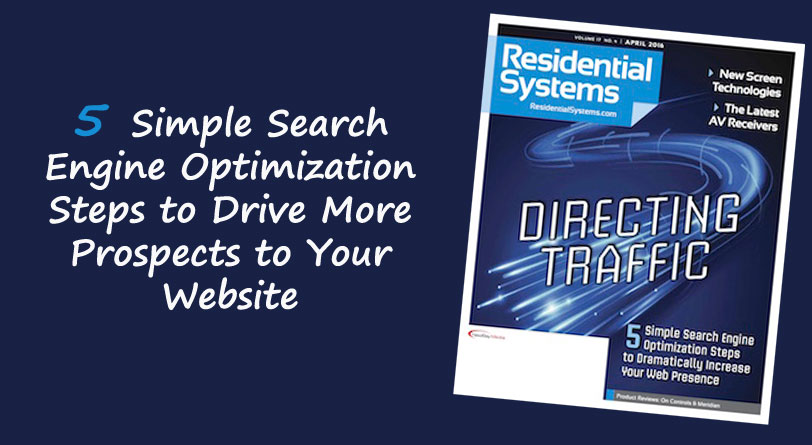 You don't have to hire an expensive Search Engine Optimization (SEO) expert to make a meaningful improvement in your website's ranking on a search engine results page. See the cover story in this month's issue of Residential Systems Magazine by Ted Green on the five simple steps you can take that will propel your website to the top of the Google (or Bing, or Yahoo, or Ask) results page.
See more on this insightful article…
We talk to SEO experts and even some smart integrators to give you the inside scoop on how to drive more traffic to your website. It's not some mystical science! There are five simple steps you can follow that will have a dramatic impact on the flow of traffic to your website.
Learn how to become your company's SEO expert!
Check it out at this link…