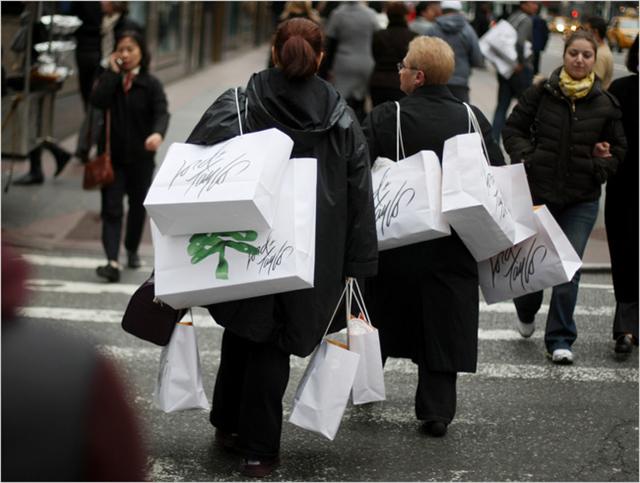 In the latest report on consumer confidence, The Conference Board's Consumer Confidence Index showed a significant drop in overall confidence in the month of March. The Conference Board characterized this drop as "unexpected." Economists are taking note of this result as March is the first full month after the partial government shutdown in February, and many had expected a more favorable reading.
See more on the consumer confidence trend…
As more than two-thirds of the US economy is based on consumer spending, consumer confidence is one of the most critical indicators of the health of the economy. Simply put, if consumers are confident, they spend their money. Conversely, if they are not confident, they save their money, possibly portending an economic slowdown.
In March, the Consumer Confidence Index dropped from a reading of 131.4 to 124.1 – a decline of 5.6%. This is a pretty big drop at any time of the year, but it was more than most economists had anticipated, given that in March the country was past the government shutdown and most expected to see more confidence…not less.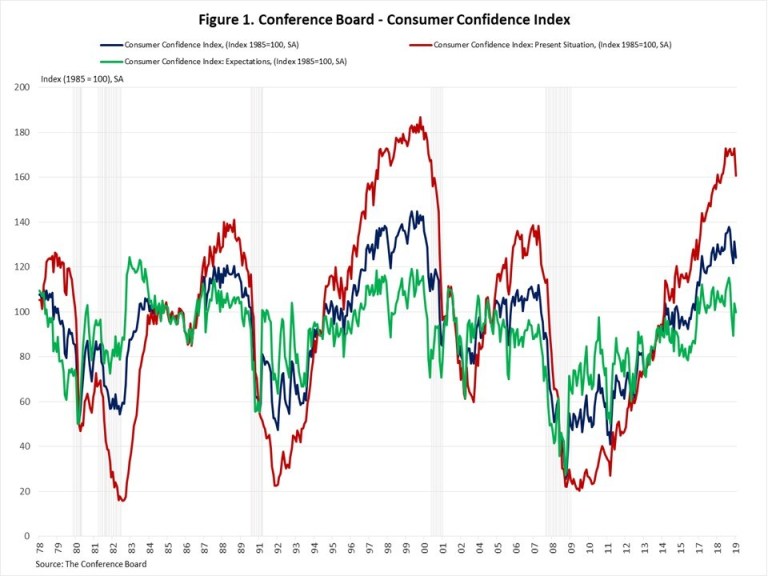 The Core Components of Consumer Confidence
There are two core components that make up the Consumer Confidence Index: the Present Situation Index (how people feel about their current situation) and the Expectations Index (how consumers feel about the near future). In March, both of these components registered declines, with the Expectations Index dropping 4.0 points from 103.8 to 99.8…but the Present Situation Index decreased 12.2 points from 172.8 to 160.6. This is the lowest Present Situation Index reading in eleven months.
The National Association of Home Builders took note of this drop in consumer confidence, adding that economic data is more mixed now, after a protracted period of extremely positive data for years of expansion. Specifically, they noted that business optimism is cooling, and homebuilders are reporting "less favorable labor market conditions." Add to this slow job gains the previous month, and we see some troubling economic signs.
Positive Sentiment from Certain Households
However, the NAHB also noted that another reading of consumer confidence, the Consumer Sentiment Index published by the University of Michigan, has released preliminary results that appear to contrast with the Consumer Confidence Index. According to the NAHB, the UofM survey suggests an improving sentiment in early March in middle and lower income households.