D-Tools, Inc., one of the industry's largest proposal generation software companies, and Spring Deck, LLC, a new and rapidly growing app-based sales presentation software company, have joined forces to offer a virtual end-to-end sales and proposal solution for the custom integration industry. The two companies plan to integrate their respective software platforms, offering integrators a streamlined solution that will facilitate everything from the initial sales presentation to an efficiently created proposal to final installation illustrations and materials.
See more about this partnership offering an all-new unique solution…
We first told you about Spring Deck a couple of months ago when they launched their app-based system that centralizes manufacturers' sales media and materials – helping facilitate the sales process for integration companies sales teams. Spring Deck works with brands to get their content available online, and keeping it current and accessible for maximum utilization.
Now Spring Deck will partner with D-Tools, one of the more prominent system proposal companies – in a unique agreement that provides real benefits for both companies.
An exclusive arrangement…
"We are exclusively going to work with D-Tools as Spring Deck and a proposal software," Ryan Sullivan, Spring Deck CEO, told us in a phone interview. "I'm not interested in working with other proposal software."

The relationship is a true win-win for all parties involved, Sullivan told us. D-Tools participating manufacturers, called MVPs, will all get free access to Spring Deck's Bronze level program – gaining them instant access to easily distribute their content. (Manufacturers can optionally get Spring Deck's higher tier programs at heavily discounted rates, if they prefer.)
D-Tools dealers get a discount…
D-Tools integrators will also get a significant discount on the Spring Deck license fee – making their service more affordable than ever. And to make it exceedingly easy for D-Tools integrators to get started, Sullivan told us that the company has created a specialized website with support videos to walk them through the process of getting started with Spring Deck.
"We've created an onboarding website for their MVP manufacturers and their dealers both," Sullivan told us. "There's basically three videos – one is the introduction to Spring Deck with some background, the second one is the app overview, and the third one is the dashboard overview with the sales offer."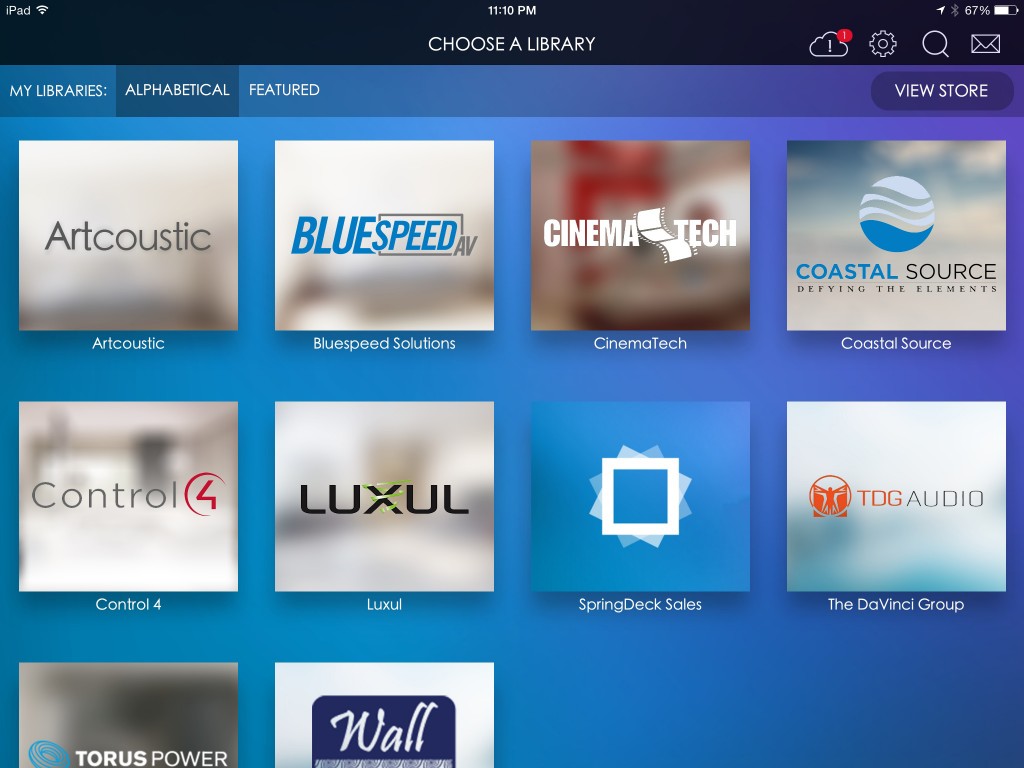 Manufacturing participants multiplied…
Existing Spring Deck licensees gain benefits as well. For one, thanks to this deal the number of manufacturers participating in the program just multiplied tremendously – giving licensees access to much more content. "This will put us at over 200 [participating manufacturers] with the manufacturers we already have initial agreements with [and adding in the D-Tools MVPs]," Sullivan told us excitedly.
Also, through this agreement, Spring Deck gets visibility and access to D-Tools 4,500 customers – a big new pool of potential licensees. "There probably is some crossover between our existing licensee base and D-Tools, but there should be a big upside for us," Sullivan told us.
Two phase roll-out…
Sullivan told us that the partnership will roll out in two phases. At first, it will be more of a shared marketing partnership and mutual outreach with the two companies existing network of partners. "We're becoming evangelists for D-Tools and they are for us as well," Ryan said.
"The D-Tools platform has significantly evolved over the years and now delivers an unprecedented 360-degree view of the design, proposal, specification and install process," says Adam Stone, President and Founder of D-Tools in a prepared statement. "Spring Deck compliments the D-Tools offering by simultaneously enabling a stronger, more cohesive sales presentation that shortens the sales cycle. Our collaboration will provide manufacturers even greater insight into when, where, why and how products are being presented and ultimately sold and installed. This is incredibly valuable data that's never been offered with this much depth and integration capacity."
Exciting platform extension opportunities…
But after that, the partners are contemplating some exciting platform extension opportunities. For example, Sullivan told us, during the initial sales presentation with the Spring Deck app, as final products are selected they can serve as input into the D-Tools Mobile Quote which could further input into their SI system..which can then automatically generate a proposal with drawings and complete configuration details all effortlessly created. And this could then be pushed back to the Spring Deck app for immediate viewing and presentation.
This part of the relationship is not yet finalized, but Sullivan told us both companies are excited as they discuss the many opportunities available to make life easier and more efficient for their respective customers. The partners also plan on getting users involved in the process to make sure the system is optimized for the user's needs.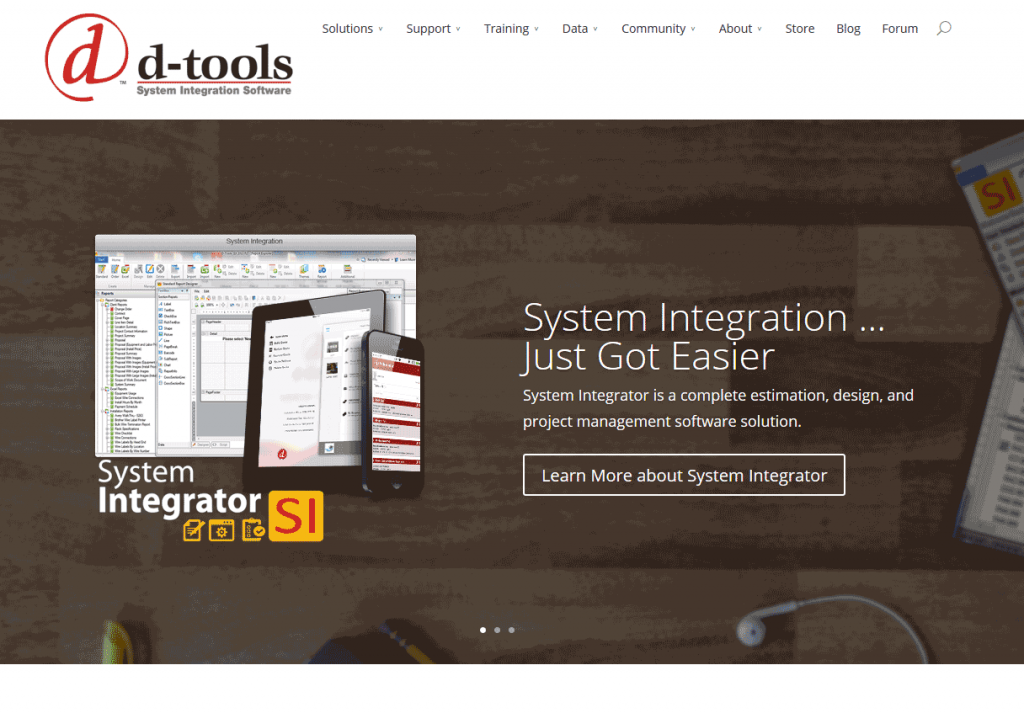 Analytics are the value-add…
Perhaps the biggest advantage to this new D-Tools/Spring Deck system is the analytics. Both companies offer analytics as part of their package, but the combination of the two will give unprecedented visibility to the entire pipeline process.
"The analytics for the manufacturer is where we're going to have something really special," Sullivan told us. "Nobody else will be able to provide that – nobody has the proposal side and the presentation side wrapped up into one package. So that's definitely going to give us value-add that nobody else can compete with."
But what about potential Spring Deck licensees that don't use D-Tools? Not a problem, Sullivan tells us. The company plans to continue development of the stand-alone Spring Deck system as well.
For more information about D-Tools, see: d-tools.com.
To learn more about Spring Deck and its app-based presentation system: visit: www.springdeck.com.