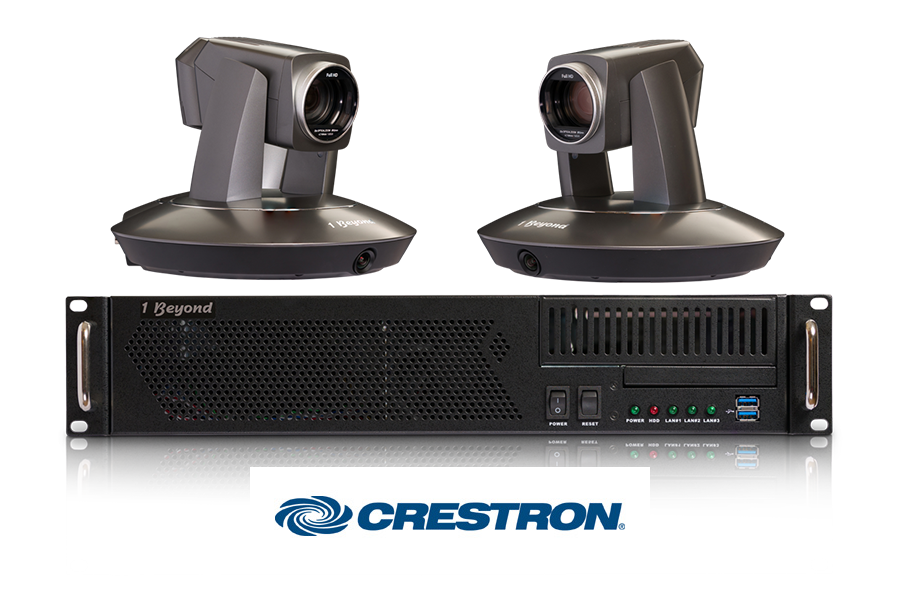 Crestron Electronics announced today that it is acquiring 1 Beyond, an innovative provider of intelligent video products that enable more effective meetings – especially meetings that blend in-office and remote participants, known as hybrid meetings. The company said that the 1 Beyond team will stay at their existing base in Boston, MA. The terms of the deal were not released.
See more on what the 1 Beyond acquisition means for Crestron
Almost exactly one year ago, a keynote presentation by company executives at the Crestron Masters meeting laid out the company's priorities and their vision of emerging trends. One of the biggest trends they foresaw was an emerging trend towards the world of hybrid work – in which a company's workforce is deployed both in central offices and remote regional or home-based offices – and the challenges and opportunities such a scenario presented for a company like Crestron…a leader in unified communications (UC).
After two-and-a-half years of companies being forced to operate with their workforce largely in home-based offices because of COVID, some significant challenges emerged. One of the biggest challenges is directly connected to communication. This issue is not simply how to communicate – rather, it is how to communicate effectively.
Hybrid is Here to Stay
Especially in the case of company meetings with both in-office participants and remote participants, a single wide-angle camera and a room microphone does not facilitate true human-to-human interactions with any degree of consistent equity. Crestron has worked to solve many of the audio-side issues but, clearly, video is key for helping drive a deeper and more productive connection.
For this reason, Creston has acquired 1 Beyond, a high-technology specialty manufacturer of digital video technology that has created an intelligent video solution to help drive greater connection amongst the disparate meeting participants. In fact, 1 Beyond is a significant player in the enterprise, education, and government spaces and their technology offers a hardware and software system solution that intelligently directs the camera and frames the view such that it is centered on the person that is speaking – framed individually or in a small group as desired. This adds context and clarity and really helps to foster a more meaningful connection between the presenter and each participant.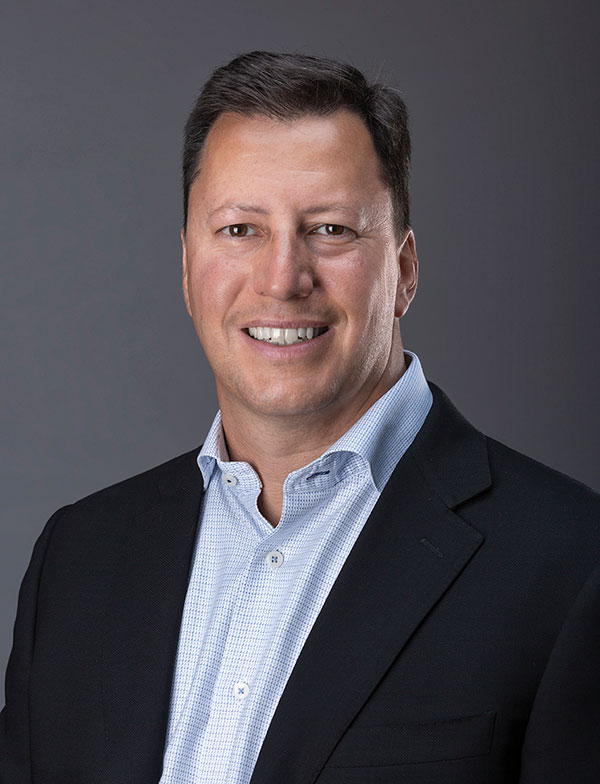 To enable productive and effective hybrid meetings, the modern workplace requires technology that provides an equitable experience between the in-room participants and the remote participants. Intelligent video should be pervasive in the workplace, expanding the benefits from the large unique spaces to more mainstream collaboration rooms, and by integrating 1 Beyond products into our portfolio, Crestron is uniquely positioned to make that a reality.

Dan Feldstein, Crestron President and CEO
1 Beyond's Intelligent Video Solution Finds the Presenter
Not only does the 1 Beyond camera find the presenter to center in the frame, but even when he or she moves around the meeting space – say to write on a whiteboard – the camera smoothly and professionally follows them as though there is a human cameraperson operating it. With multiple cameras deployed around the meeting space – whether large or small – as others speak, the system cuts to the camera best positioned so that all attendees get a good view of the speaker. It's almost as though you have a full video production crew onsite streaming a professional-looking multi-camera video presentation to both in-room monitors locally and to online remote participants.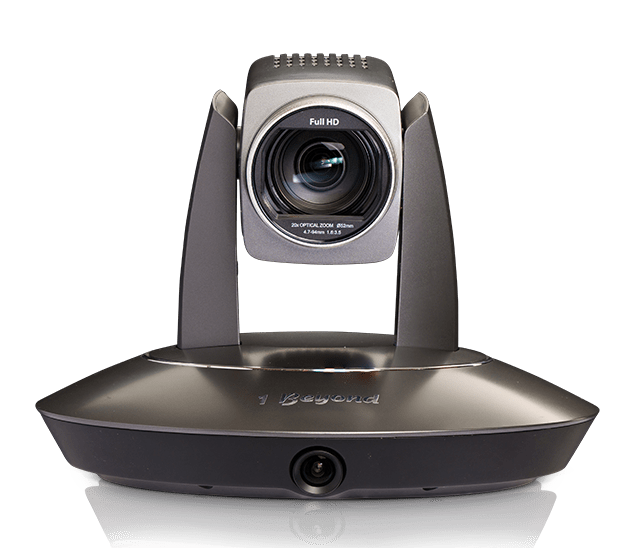 Thanks to artificial intelligence (AI), this is a thinking system (hence the term intelligent video) that is almost impossible to fool. So, for example, if a late-arriving attendee enters the room to head to their seat and in so doing inadvertently walks in front of the presenter, the camera stays on the presenter. Or if an attendee coughs, or tries to interrupt, the camera stays on the presenter. But, you ask, what about a Q&A session? Do we get to see both sides of the conversation? The answer is yes…thanks to the system's AI. When the presenter stops talking and someone speaks up to ask a question, then the system then switches to the best camera to cover that person.
A System that Seems Almost Like Magic
I've seen a couple of videos of the 1 Beyond system at work, and it seems to work really well…almost like magic.
1 Beyond developed an innovation engine including uniquely designed intelligent cameras and automated video systems that will complement and strengthen Crestron's core hardware and software technologies in AV, control, lighting, and UC.

Rony Sebok, 1 Beyond Co-Founder and CTO

Earlier companies have attempted to do similar solutions in the past – but usually the system failed to deliver a performance commensurate with a human-based video solution. According to CTO Sebok, this is because the technology wasn't there yet. In a presentation to Strata-gee, Sebok told me that over the last few years there has been tremendous improvement in technology, both on the hardware side with better sensors, better camera systems, better microphone solutions; and on the software side – especially with artificial intelligence dramatically improving the way the system recognizes, interprets, and anticipates inputs. On top of all of this, 1 Beyond, as an expert in intelligent video solutions, has its own secret sauce that makes it all work together better.
Is a Computer Better Than a Human Camera Operator?
Sebok told a story to illustrate how 1 Beyond's system can deliver a performance that is not only better than competitive brands but is even better in many important ways than a system based on human camera operators.
MIT [Massachusetts Institute of Technology] did a super important recording of a Nobel Prize Laureate. So [as a test] they decided to run [1 Beyond] cameras side-by-side with a [separate human] camera operator manning a camera because you know for those kinds of events, you don't want to lose it. At the end of the whole recording, they viewed both of the cameras' output to decide which one to put online for posterity. They ended up picking the [1 Beyond] AutoTracker's output because [there are] certain things [that] computers are actually better [at doing] than people… [T]hings like anticipating a movement…not getting bored…you know? [Computers can be] smoother sometimes. It's hard to [do] actually if you've ever tried – it's actually hard to smoothly track a person walking around.

Rony Sebok
To design and build a computer-driven solution that can consistently deliver a better, smoother video result than a human system requires a lot of technology…and this is one area in which 1 Beyond shines. They offer engineered improvements throughout the system, especially in critical areas such as facial detection, motion detection, microphone location beam tracking, voice tracking and professional broadcast switching.
Why Acquire?
While this is all well-and-good, I asked Crestron Executive Vice President of Marketing Brad Hintze, what was behind the company's reasoning in deciding to acquire 1 Beyond rather than just pursuing a quicker and easier technology partnership. He told me that Crestron wanted to bring that intelligent video domain expertise and the engineering team behind it in-house. He says they believe there are many opportunities to integrate and embed the technology throughout many of Crestron's lines of business.
Is Crestron Late to the Party?
I also asked the new partners whether they thought that the fact that major corporations are now announcing post-COVID return-to-office dates is an indicator that the timing of this acquisition is a little late. A technology that allows remote workers to feel more engaged is great, but now there will be fewer remote workers connecting to central office meetings.
Hintze begged to differ…
No, not at all… I was speaking to some customers just this week [big national integration companies], and what they're hearing from [their] customers, particularly the most sophisticated ones, [is that] they feel like they have found solutions that work for now, but they know that they will have to continue to iterate. And that solving for and creating the best experience for hybrid work is something that will take time… No, we're far from saturation. We're far from being too late. Right? Less than 10% of meeting rooms have video. So I think that there's a tremendous amount of opportunity and this is a real durable opportunity.

Brad Hintze
To learn more about this acquisition, visit this Crestron blog post…
See more on 1 Beyond, including their remarkable intelligent video solutions at 1beyond.com.