Control4 Corp. announced Tuesday that it has decided to get into the speaker business – doing so by acquiring Triad Speakers, Inc. – whom it describes as "a leader in advanced audio technology with best-in-class, customizable speaker-solutions." The lofty language in the announcement in praise of Triad caught us by surprise and, unlike some of their other acquisitions, we did not find this one immediately obvious.
So when given the opportunity to interview both CEOs about this unexpected development, we jumped at the chance to learn more about the "hows" and the "whys" of this unusual partnership.
See what the two CEOs told us about Control4's acquisition of Triad…
Up until now, it seemed to us that Control4 was making all the right moves…particularly in the case of the acquisition of Pakedge, a premier networking systems company. But when we first heard that Control4 had decided to get into the speaker business, we were surprised. And then when we found out that their "vehicle" to enter the business was Triad, we were a little more surprised. With all due respect to Triad, they were not the most obvious choice for a buyer seeking to lead the field in the custom integration realm.
In a telephone conference call Tuesday with Martin Plaehn, Chairman & CEO of Control4, and Larry Pexton, founder and CEO of Triad Speakers, we had the opportunity to explore this deal to try and better understand the motivations that led up this agreement.
It is hardly a combination of equals. Triad is a small, specialty manufacturer of home theater and

architectural loudspeakers with revenues of about $9 million globally last year. Control4 is a leading control solutions and network systems provider with global revenues of $209 million last year.
Triad has approximately 500 dealers in total (about 300 "active" dealers Pexton told us in a follow-up interview the next day). Control4 has approximately 5,000 dealers with whom they communicate largely through their Control4 dealer portal. Control4 paid $9.6 million for Triad in an all-cash deal.
A Whirlwind Romance
It all started about a year ago at Integrated Systems Europe (ISE) in 2016 when Triad CEO Pexton approached Control4 to explore joint development opportunities. Nine months later, they were in acquisition discussions.
"About a year ago at ISE, Larry approached me and we sat down and had a brainstorming meeting about the art of the possible between two independent companies in enhancing the livingroom experience," Plaehn (pronounced like plane) explained. "That conversation was short, but pretty pregnant in thought and we both went away thinking about how could we do this at arm's length. Should it be closer than that?"
The Importance of Audio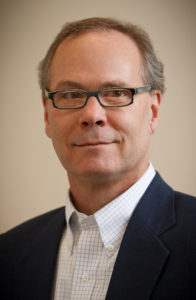 Later that summer, Control4 had an executive offsite summit where the team explored future opportunities looking ahead 18-, 24-, 36-, 48-months out. "And we strategically said, we need to forward integrate in the audio delivery experience. Then, there was an outreach to Triad, the timing was right to talk more seriously," Plaehn added.
This was a major theme from the Control4 side – 80% of Control4 installations have an audio experience at the center of the system – whether that's in the family room, multi-room audio, or a dedicated home theater. That makes audio a very important element – and in systems including Control4 products, they are viewed as responsible for the entire experience.
"Because of that, we said, if we own it and our customers expect and look to us to make it all work, let's do the necessary forward integration to deliver the best end-to-end experience that we can in certain domains," Plaehn explained. "We've done that in video distribution when we acquired Leaf in 2015. We've done that with Pakedge when we acquired them in January of 2016. And to supplement, expand, deepen, and to raise the bar in our audio solution and delivery experience, we looked at companies like Triad."
Building Beautiful Products
Surprisingly, when the parties sat down to really conduct due diligence, Plaehn said they found much common ground. The parties looked at company culture, how both of them do business, and how they both work through professional channels…and saw many similarities.
"And we both want to build beautiful products that our customers are proud of and want to show their neighbors and family – and enjoy them every day," punctuated Plaehn.
Pexton agreed with Plaehn's characterization of how the two companies happened to come together.
Spectacular Speed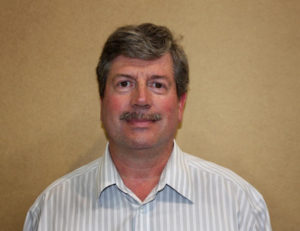 "I didn't reach out with an acquisition discussion, I reached out with a joint development discussion because I recognized the strength of their channel," Pexton said. "I thought there was a good ability to combine their strengths and our strengths."
After their first discussion, Pexton said he heard nothing for another nine months. When they did get back to him, they told him they already had a developement partner on the project he had approached them about. But then they raised the idea with him about potentially purchasing his company.
"The deal came together with spectacular speed," Pexton enthused. "I think it's going to be an absolutely delightful experience."
Did Triad Seek Other Buyers?
When Control4 raised the topic of potentially buying Triad, we asked Pexton if he scrambled to seek other potential buyers.
"No. They were very fair, they came up with a price mechanism that I found to be acceptable and they asked that I give them a 90-day exclusive, a no-shop," Pexton told us. "And I said if you want to go this fast and pay this price, you're my 'A' choice anyway – and I did not shop it."
At the end of the day Control4, Pexton told us, are the guys he wanted to sell his company to anyway.
But Why Buy? Why Not Outsource?
But we were curious. Control4 outsources the manufacturing of a lot of their control and other products – so we asked Plaehn, why buy a speaker company?
"The vast majority of our products are Control4 designed and how we manufacture them is a business and supply chain optimization puzzle for those dozens and dozens of pieces you want to create…that's number one," Plaehn said. "Number two is, you mentioned that we are a control company – we view ourselves as a connected home solution company. Our control platform is very, very powerful and very, very open – but two-thirds of our revenue comes from solutions: multiroom audio, multi-room video, [and] intelligent lighting. And 34% comes from our platform and our control platform."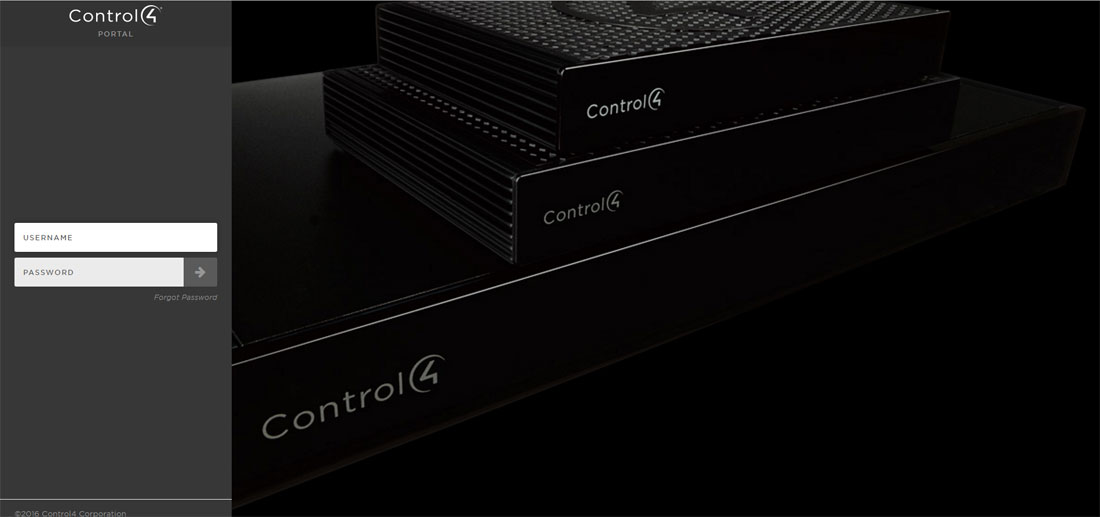 Plaehn added: "When you look at multi-room audio…we felt that there was a huge opportunity for us to raise our game in the audio experience that we deliver to our end customer. And when we went to look for the end piece – the audio speaker piece – we found very few number of companies that had the acoustic engineering and the track record of delivering very consistent, high quality product – and had a reputation that was untarnished…a company that we didn't need to fix."
An Opportunity to Scale Triad?
There are other elements of this partnership that add to the appeal for Control4. One of these is the company sees a quick and easy opportunity to scale up Triad's business by opening it up to the 5,000 existing Control4 dealers on their dealer portal. The company plans on pushing adoption of the Triad brand to their existing dealer base.
"Yes, there's a channel play. Yes, there's an economic scale play," Plaehn emphasized. "We have 5,000 dealers, Triad has 500. We have a $210 million business…they have a $10 million business. Audio speakers are installed in 80% of Control4 installation by 75-80% of all of our dealers. Why not give them a better product? Why not give those end customers an end-to-end experience that is awesome."
Not clear to us, is whether the 5,000 Control4 dealers were just waiting for an opportunity to get their hands on Triad speakers. Presumably, if they were interested in adding Triad, those conversations would have taken place outside of any association with Control4…and long before now.
Perhaps Incremental Business?
However, it is possible that with skillful marketing, greater sales push through the Control4 sales team (more on that later) – coupled with the easy purchase ability through the Control4 portal…perhaps there is some incremental business to be had. How much incremental business remains to be seen.
In the meantime, those 500 Triad dealers now all of a sudden have to share the line with potentially 5,000 more outlets. There has to be some competitive overlap. We asked Pexton, how do current Triad dealers feel about all this new competition?
"Well it's certainly been a subject of conversation today," the Triad CEO admitted. "But, we've been supplying great products to these people for the last 20 years and, yes, they will have more competitors in the marketplace, but their inherent advantages over these competitors are still there. I think there is some emotional regret that their little pocket, secret speaker company is now much more broadly available, but I don't think it's going to impact their business. And you know, I think we deserve more distribution than we've had."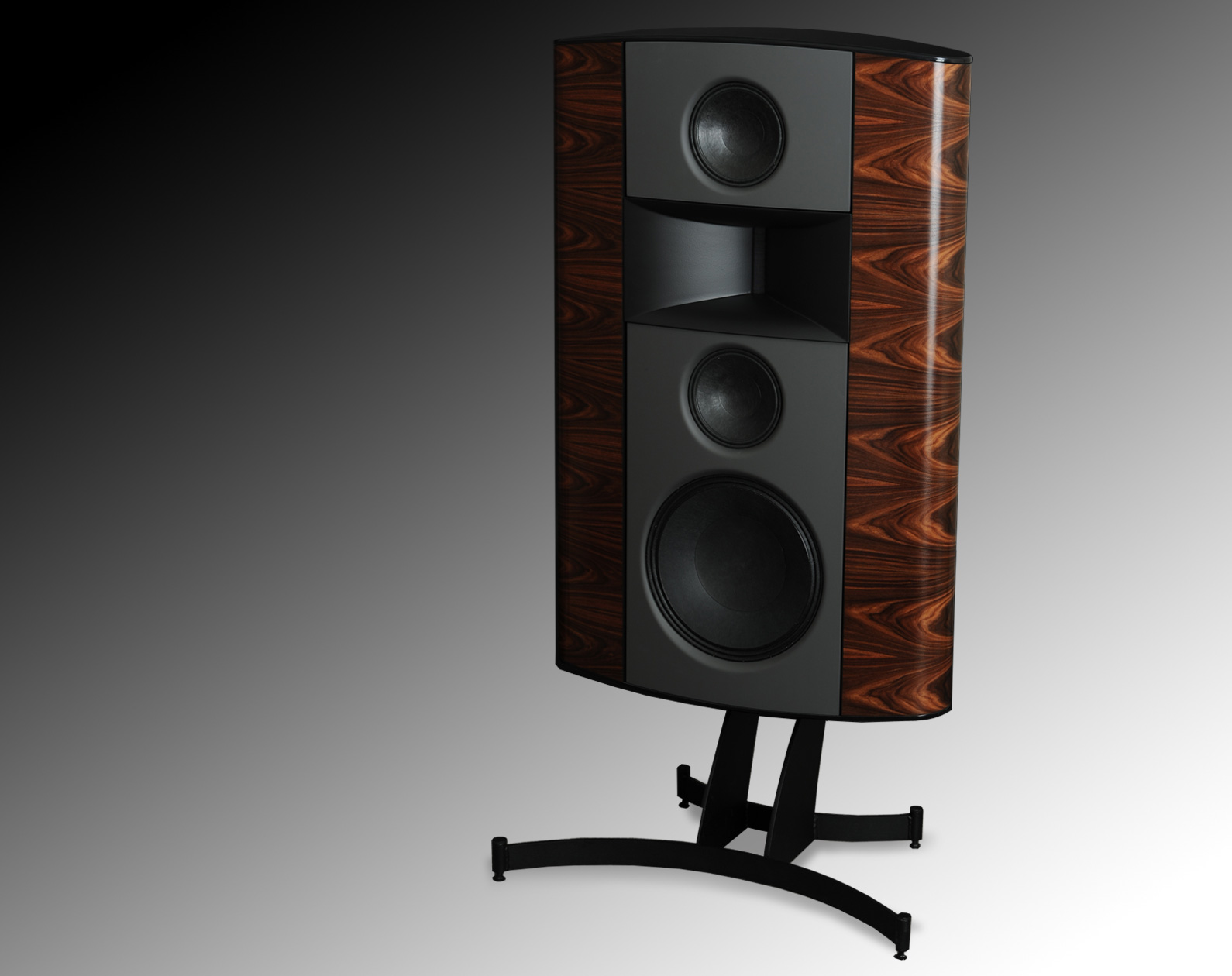 So What Happens Now for Existing Triad Dealers
We asked the CEOs…what is in store for Triad dealers? What changes are you implementing?
Plaehn jumped in: "First of all, today we communicated with all of the Triad dealers that it's business as usual. We also provided them an online portal for them today – something they've never had – as a physical sign of commitment that, here for Triad-only dealers (those dealers who are not Control4 dealers), here's your online portal directly into Triad."
Pricing-wise, Plaehn told us that Control4 and Pakedge dealers would be provided the same base pricing on Triad speakers as Triad dealers. There is no plan to give Control4 or Pakedge dealers any kind of discounted pricing advantage, as compared to Triad dealers.
Triad has historically offered incentivized pricing based on volume purchases. However, Control4 and Pakedge dealers have received volume incentive rebates. This program will be normalized among all brands…including Triad. The net effect should be about the same for Triad dealers…just done a slightly different way.
No Other Business Changes…Except…
For the remainder of 2017, Plaehn says there will be no other business changes for Triad dealers. However in the future, he told us, "We do want to get to a place where we have consistent business policies across all of the channel variants…that's been our philosophy always. We plan to continue supporting Triad dealers whether they are a Control4 dealer or not – or whether they're a Pakedge dealer or not"
Plaehn also took pains to note that the Triad name will continue, as will the company's facility in Portland, Oregon. The plans also call for them to maintain, for the most part, the existing staff. Pexton himself, will stay on board, now as a Control4 employee, with the shiny new title of Director, Channel Evangelist.
After the Interview, We Learn that Triad Terminated Their Sales Rep Force
About thirty minutes after our interview had terminated, I discovered that the picture painted for me by the CEOs was not entirely accurate. There was a material change that despite my questions, had not been disclosed.  Triad's entire sales force of independent specialty sales representatives had received a 60-day notice of termination.
This to us, is a relatively significant point. Independent dealers, for the most part, like to purchase through independent reps. Now, most Triad dealers will either buy from a Control4 factory salesperson, or more likely, direct through their new Triad dealer portal.
Control4 Salespeople will Now Sell Triad
We reached back out to Control4 and another interview was scheduled the next day with Larry Pexton of Triad and Brad Hintze, who is Control4's Senior Director of Product Marketing. They confirmed that Triad's independent sales rep force has been terminated and that Control4's sales force will take over all sales responsibilities for Triad Speakers.
"We knew from the beginning that Control4 and independent reps are two different approaches and it was a conscious decision that the benefits of the transaction and, frankly, the quality of the Control4 sales reps – which are extremely high – was a net benefit for the whole food chain," Pexton explained, assuring us that he had not intentionally hidden this fact in our previous interview.
Pexton said that many of the reps have been calling him to congratulate him on the deal with Control4, "But what they tell you may be very different than what they tell me."
Some Triad Rep/Distributors will Retain the Line
Pexton went on to say that some rep/distributors will be maintained, but the sales rep firms will be terminated as part of this agreement.
"And my thanks to them for doing a great job in helping us build the business for many years," Pexton said. "I'm at the CEDIA Business Exchange now – I'm going to see several of them."
Hintze told us that Control4's entire sales force of 26 in North America (nearly 40 worldwide not including technical field support) has already been trained and is ready to present the line. He told us that one plus is that many Control4 salespeople came from the dealer network and are very conversant in audio in general, and speakers specifically.
In order to have their entire team ready, the company held online training just this past Monday, the day before the announcement was publicly released.
Hands On
"We primarily positioned it and talked about it in terms of multi-room audio, home theater, and then soundbars," Hintze told us. "Then on Tuesday morning we met with Bruce from Triad and he did a real deep dive into the entire Triad line, you know helping the sales team make sense of it."
Hintze told us that shortly, all salespeople will be coming into Salt Lake City, UT – Control4 Headquarters – for even more training, including a "hands on Triad experience."
Wall Street Seems Unimpressed
We'll reserve judgment on this deal and watch it play out. On Tuesday, the Dow was down -0.12% on a mixed day on Wall Street. But Control4? Their stock closed at $14.93 a share – off a significant 3.8%. At one point during the day Tuesday, Control4 stock lost more than 4.5% of its market value. Most stock watchers would tell you this means the market was turning thumbs down on this announcement. On Wednesday, the market had a "Trump" rebound (after his major speech to Congress), with the Dow closing up 1.5%. Control4 also rebounded, regaining some of its losses to close up 2.1% to close at $15.23 per share. But this is still lower than the value of its stock pre-acquisition.
The Best Fit
We'll give the last word to Plaehn, with his summation on why Control4 chose to acquire Triad:
"We're going to scale the business," Plaehn proclaimed. "We think the opportunity is substantial. In our view Triad was the best fit for us."