iPhone Sales Fall for the First Time in Its History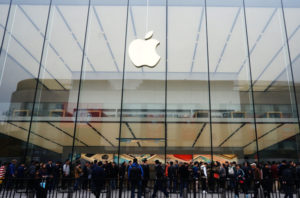 Cupertino, CA-based Apple, Inc. announced its fiscal first quarter results yesterday and it wasn't a pretty picture. And although Wall Street acted with shock, no one should have been surprised as Apple had warned this would be a tough quarter back in January. Apple remains a huge and cash-rich company, but the deeper you dig into this latest report, the more obvious it becomes that there is a legitimate cause for concern.
See more on this tough quarter by the Tech's largest company…
Apple reported sales for their fiscal first quarter of $50.6 billion. This was 13% below the $58 billion reported in the first quarter of 2015. This was the company's first double-digit sales decline since 2001…or when Windows 98 was the predominant operating system.
The company reported profits for the quarter of $10.5 billion. This was an astounding 22% lower than the $13.6 billion in profit in the quarter a year ago. On a per share basis, profits came in at $1.90 per share…Wall Street had anticipated a minimum of $2.00 per share.
Not Just a Decline…a Deep One
Is isn't just that the declines that were a problem – it was the fact that the depth of the declines were so far beyond Wall Street's expectations. As a result, Apple's share price plummeted 8% in after-hours trading.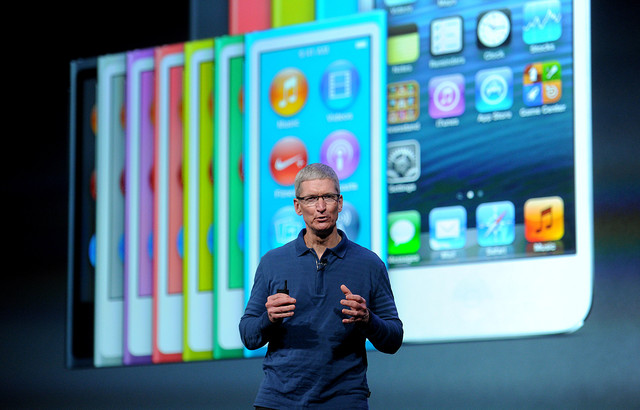 There were several contributing factors to this poor performance, including a negative currency exchange rate and a softening of their sales growth in China. But the prime factor was a major decline in iPhone sales – the company's most significant product category. How significant is iPhone to Apple? Company reports show that iPhone represents about 65% of the company's total revenues. As iPhone goes, so goes the company.
As iPhone Goes, So Goes Apple
And how did iPhone go? Ah…not so good. The company shipped 51.2 million iPhones in the quarter. That was a double-digit decline of 16% from last year's shipments of 61.2 million iPhones. To be fair, last year is when the company first started selling the iPhone in China and the pent up demand gave an initial sales rush that Apple knew would be tough to equal this year. But the double-digit miss still hurts.
The decline in iPhone sales in China were partly offset by a 56% increase in shipments to India. Also positive was the company said that the upgrade rate for the iPhone 6S was higher than the company experienced on the iPhone 5S.
iPad Sales Decline As Well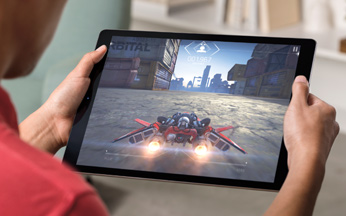 In more bad news though, the sales decline in iPads that Apple has been experiencing for some time was not stemmed with the introduction of new models such as the iPad Pro. The company reported iPad shipments of 10.2 million as compared to 2015 Q1 shipments of 12.6 million. That's a sales decline of 19%…double digits again.
When is comes to their Macintosh computer sales, well the news is a little better – but not much. Worldwide computer sales have been declining for the entire industry, 10% in the first quarter according to market research firm Gartner. Mac shipments in the quarter came in at 4 million units, down 12% compared to 4.6 million in the same quarter last year.
Apple's Best Days are Behind It
Not only did the sales decline of Macs erode at a greater pace than the overall industry average, but they missed analysts' estimates. According to a report by CNN, Wall Street had anticipated a Mac sales increase of 600,000 units. They had the right number, just the wrong direction.
"There's no question that Apple's best days are behind it," Toni Sacconaghi, an analyst at the Bernstein brokerage firm, told the New York Times. "The company grew at astronomical rates, and it's now so big that its ability to grow at those rates doesn't exist anymore."
Geographically, sales declined for Apple in all of their sales regions. But no region did worse than China, where sales dropped a surprising 26% to $12.5 billion. Last year in the first quarter, sales for Apple in China were $16.8 billion.
A Lower Forward Forecast as the Company Cuts Inventory
Yet as bad as all of this looks, perhaps the biggest blow to Wall Street was Apple's forecast for the next quarter. Again, Wall Street analysts took Apple's warning earlier this year about a softening and accordingly came up with a Q2 estimate for sales of $47.4 billion. In 2015, Q2 sales had been $49.6 billion.
But in yesterday's report, Apple offered guidance for this year's second quarter sales of only $41-$43 billion…way below expectations. This fact alone, suggested that Apple's problems are worse than first thought – and certainly worse than just a bad quarter or so. Apple CFO Luca Maestri said the difference was due to the company cutting inventories in the face of weak demand. Clearly, these are not normal times at Apple. Or are they?
Apple Services – A Bright Spot
However, the news was not all bad. Sales from Apple's Services segment – including things like iCloud, iTunes App store, and Apple music – actually showed a nice double-digit increase from $5 billion last year to $6 billion this year (+20%). Apple Music now has 13 million subscribers the company said. Services are now Apple's second largest business unit.
Apple also reported cash for the quarter of $232.9 billion, up consecutively over 2015 Q4 cash of $216 billion. Many on Wall Street think that Apple should stop sitting on their cash and use it for more productive purposes, such as acquiring companies in new categories that can help them get back on a growth track.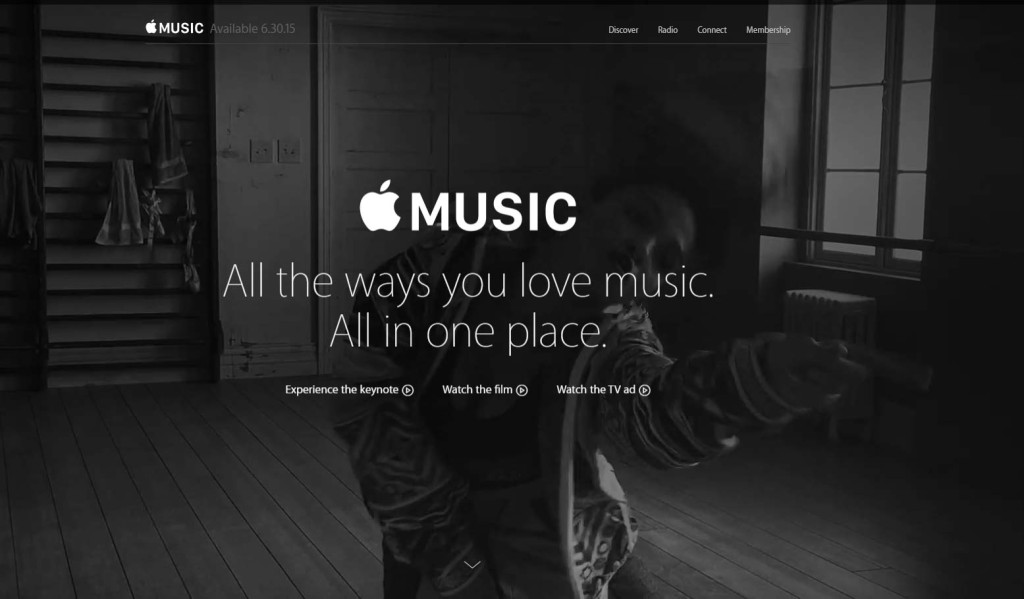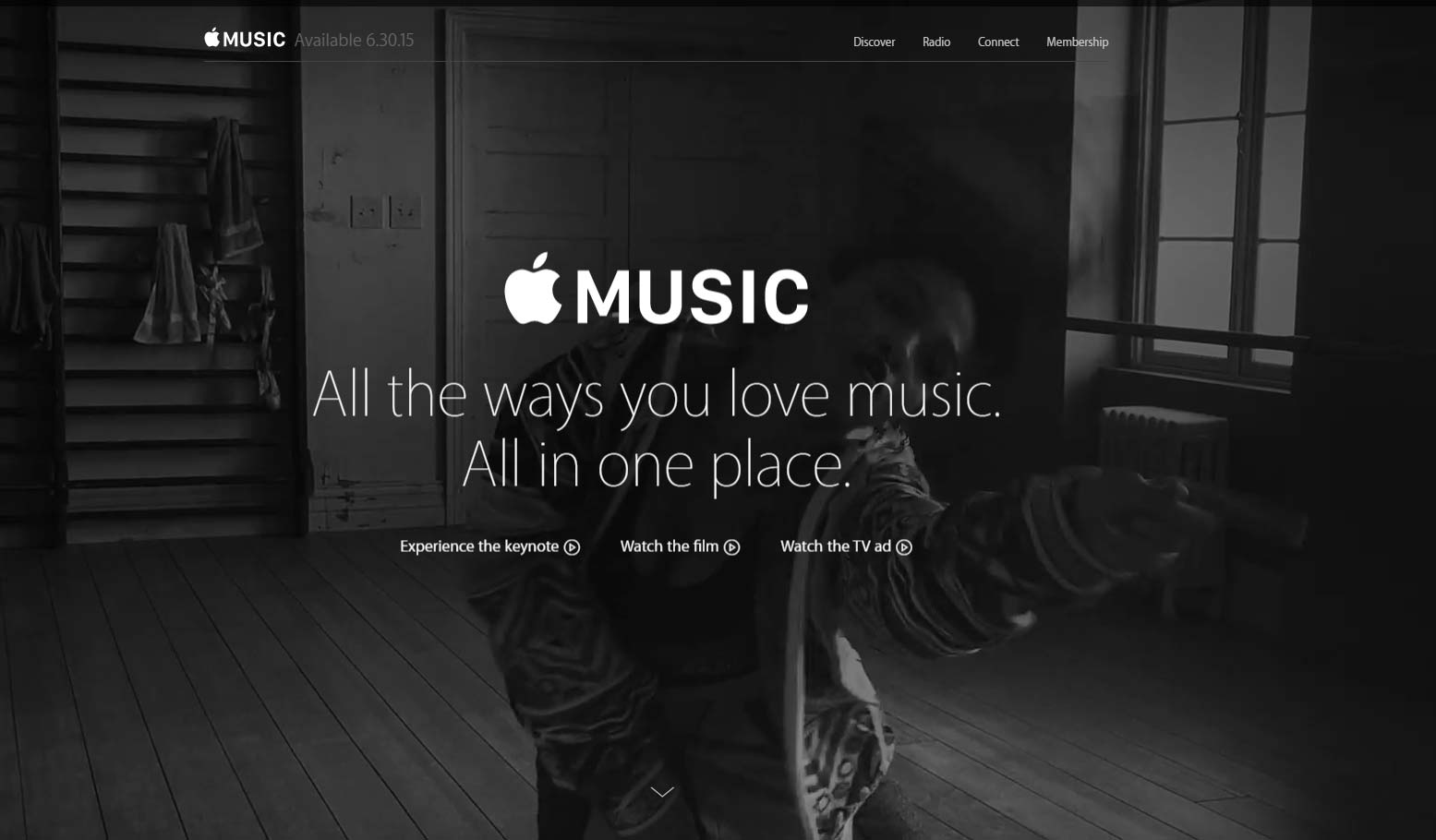 Perhaps to try and smooth things over with Wall Street, Apple announced an increase in its share buyback program by $35 billion. An in an unusual move for a company that just reported such a poor quarter, Apple also increased its quarterly dividend to 57 cents per share.
Two Major Lingering Concerns
Apple's stock closed Wednesday at $97.82 per share, down more than 6¼% from yesterday's close of $104.35. However, in trading during the day, Apple's stock flirted with an even greater declines so this may represent the bottom of Wall Street's reaction.
There are two significant lingering concerns about Apple. First, when the company entered China, the expectation was it would enjoy several quarters of solid growth, perhaps for several years before reaching saturation. And yet now, just one year inm sales have already tapered off, largely as China's economy cooled.
Second, there is growing pressure on the iPhone 7 introduction. Word around Wall Street is that iPhone 7 needs to be a huge hit in order to get iPhone sales – and Apple's – back on a growth track.