Emerald Holding, Inc. (Formerly Emerald Expositions Events, Inc.) [NYSE: EEX], the company that owns the CEDIA Expo show and CE Pro, announced last week that its Board of Directors has authorized company managers to purchase up to $20 Million of Emerald's stock in a share buyback program. As Strata-gee noted back in May in a report on the company's large fiscal first quarter loss, this program had previously been suspended when cash had tightened up after the cancellation of their events due to COVID-19.
Now the company has been recapitalized, thanks to help from sugar daddy Onex who now owns more than 80% of the company, and – gosh – the stock is so darn cheap. Maybe now is the time to buy…
See more on this stock purchase by Emerald
B-to-B trade show provider Emerald's saga continues as it moves past the recently completed CEDIA Expo Virtual event, attempts other online shows, and waits for the COVID conundrum to clear. However, two events have contributed to the emergence of a much brighter situation for the company, who earlier this year faced very dark times as it wallowed in the depths of a pandemic shutdown.
First, they have successfully confirmed that their insurance policies are enforceable and the companies are paying against their submitted claims. As long as municipalities will not allow any mass events going forward – Emerald remains covered by their event cancellation insurance policy – at least through the end of 2021.
From Worrying About Cash Burn…To Burning Cash
Second, as Strata-gee reported in June, the majority owner of Emerald – Onex – arranged a cash infusion to bail the company out while it waited to collect its insurance money. With that effort concluded, the company – once again – has money in the bank.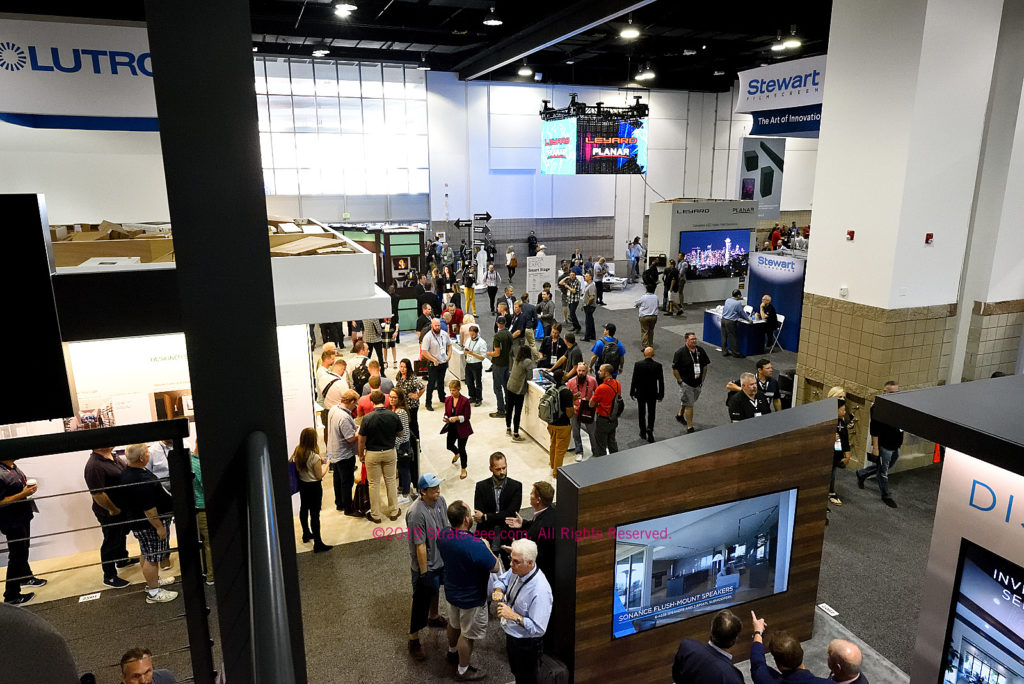 Still, it seemed a bit of a surprise to me, when I saw the announcement that the company's Board of Directors had authorized its managers to spend available cash to purchase $20 million of company stock on the open market as part of their stock buyback or repurchase program. This was the first restart of that program, after suspending it back in the early days of COVID.
Like a widow starting to date again after a few weeks…it seemed too soon.
What is the Purpose of Stock Buyback Plans?
So just what is the purpose of a stock buyback program? There can be many reasons for these programs – some legitimate, some…well…a little questionable. The online investing encyclopedia – Investopedia – defines a stock buyback as:
When a stock buyback is announced, it means the issuing company intends to repurchase some or all of the outstanding shares originally issued to raise capital. In exchange for giving up ownership in the company and periodic dividends, shareholders are paid the fair market value of the stock at the time of the buyback."

Investopedia
Investopedia's report identifies some of the reasons that public companies seek to engage in stock buybacks, including: reducing the cost of capital, benefit from a temporary undervaluation of the stock, consolidate ownership, inflate certain financial metrics, or free up profits to pay executive bonuses.
A PR Ploy?
One popular reason for a company to announce a stock buyback program, usually undertaken more for public relations purposes than for anything else, is to demonstrate to investors that the company management believes their stock is – for perhaps temporary market reasons – undervalued and therefore a good investment. They hope you'll agree…and buy it too.
Another reason can be to reduce the dilution of stock, much of which can occur from way-too-generous stock option programs enriching employees or other investors. By buying up and absorbing shares of its stock, the total outstanding number of shares is reduced resulting in their relative value increasing – in other words the equity of each share is increased – which is better for investors and is often viewed as a positive by them.
Motives Can Be Murky
However, sometimes the motives can be a bit murky. These kinds of moves by companies can raise questions with corporate activists, since often the people who will benefit the most from this company-funded tactic resulting in increased stock value, are the top executives of the company itself – and its top investors.
In other words, Emerald uses their cash to buy back their stock, increasing its value for all of its investors…including Onex, which owns more than 80% of the company…and its own executive team.
Whatever the Reason, A Noteworthy Move
Whatever their motives, this move is particularly noteworthy considering Emerald executives were highly concerned about preserving their cash, just months ago. Apparently, they are less concerned now.
In what may be another example of company optimism, in August, Emerald Holdings acquired another in-person trade show, the Atlantic Bakery Expo, from the New York State Association of Manufacturing Retail Bakers and the New Jersey Bakers Board of Trade. They plan to co-locate this show with a pizza trade event the company owns.
The Atlantic Bakery Expo, geared towards the artisanal bakery business, has been renamed the Artisan Bakery Expo East and is currently scheduled to take place October 16-18, 2021 in Atlantic City, NJ.
Learn all about Emerald and its many shows by visiting: emeraldx.com.