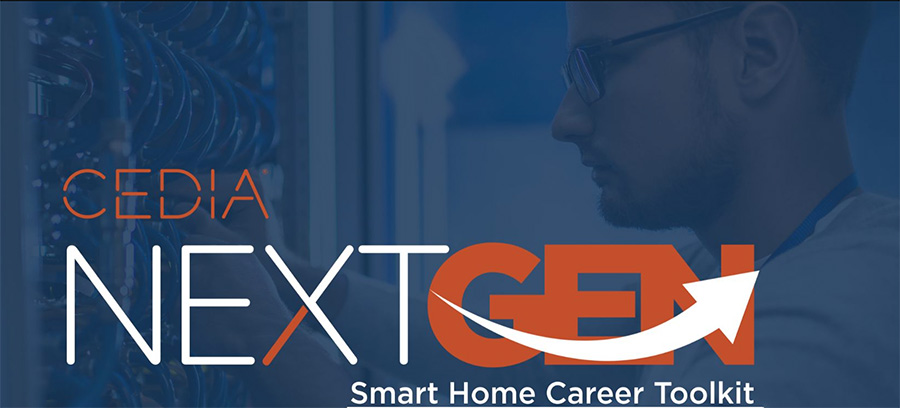 CEDIA has launched a new workforce acquisition initiative called CEDIA NextGen: Smart Home Career Toolkit. Designed to provide integrators the tools they need to improve and expand their outreach to attract new candidates to the smart home industry, the association has created an impressive series of multimedia tools to grease the skids in getting new recruits through integrators' doors.
Learn more about this new CEDIA workforce initiative
Ask any integrator what their greatest business challenge is and they are most likely to say they struggle with a labor shortage. This has been a bugaboo that has bedeviled the custom integration business for years. And of course, since the pandemic, a labor shortage has impacted many other businesses as well.
I know this issue of an industrywide labor shortage is a reality, as I speak with integrators all the time, and they commonly bring this up. And apparently, Daryl Friedman, CEDIA's new Global President and CEO has had the same feedback – leading the association to develop resources for integrators to assist them in their journey to attract more workers.
Two Important Things for Members to Know
Those resources have been conveniently designed and packaged into something the association calls CEDIA NextGen: Smart Home Career Toolkit. There are two things really important for CEDIA members to know. First, the materials are – to my eye – well thought-out, smartly designed, and easy-to-edit for your specific situation. Second, the whole kit and kaboodle are available to members at no charge.
I've asked CEDIA members around the world what is the most important thing CEDIA can do for them. The number one answer is to bring new workers into the industry. They've also told me that, if given the tools, they will partner with us to reach out to potential employees. CEDIA NextGen provides those tools.

Daryl Friedman, CEDIA Global President and CEO
What is the NextGen: Smart Home Career Toolkit?
So just what exactly is the NextGen toolkit? The toolkit is broken down into resources in three areas: Industry Awareness, Employer Resources, and Student & Job Seeker Resources.
The idea is for the local dealer to partner with CEDIA using these free provided materials to help build awareness of our industry and the opportunities for potential candidates who may be attracted to the custom integration industry…if they knew more about it. So in the "Industry Awareness" section, for example, you'll find a PowerPoint presentation on our industry, presenter notes on how to present the PowerPoint, a copy of CEPro's Wage and Salary Report, and outreach messaging templates – for email or telephone outreach.
Many Resources are Fully Editable to Customize for the Member's Needs
In other sections, there are brochures, info "one-sheets" of key facts, whitepapers on workforce development, detailed employer resources info, pre-written (and editable) job descriptions, and more. All of the materials are thoughtfully and professionally prepared. And many of them are editable so that you can easily adjust them for your specific situation.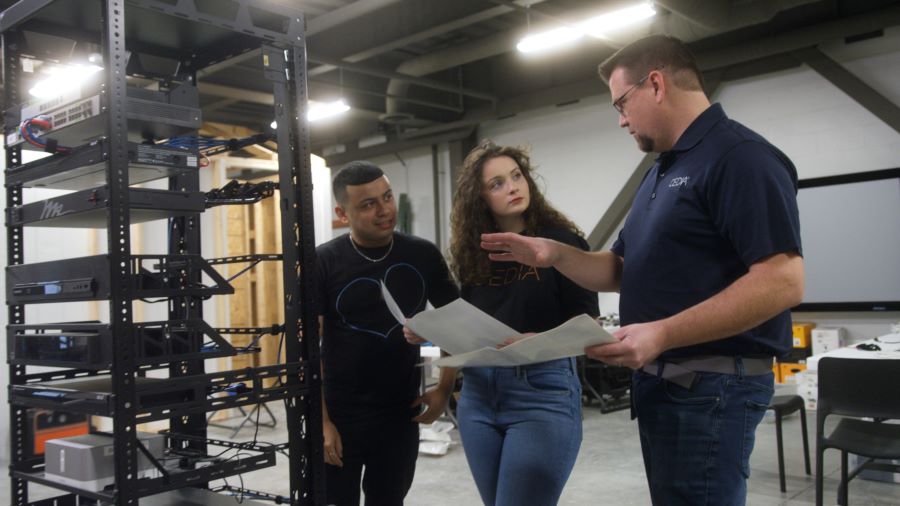 We already have an incredible network of local member champions working to build awareness of the industry and its opportunities in their regions. These tools will help make those critical volunteer efforts easier and more effective—and encourage even more members to speak out on behalf of the industry.

Mandy Beckner, CEDIA Vice President of Education and Training
Members are to be the 'Boots on the Ground'
The idea is that, with these materials, dealers can partner with CEDIA to get the word out to new candidates that the custom integration industry is a cool and fun industry in which to build a career. If all members get involved, CEDIA's "boots on the ground" so to speak, we can theoretically expand the labor pool of available new candidates – something that would benefit the entire industry…and each of us individually.
With these materials, integrators will be in a position to perform a "polished career fair and in-class presentations; educate career counselors about the industry; and offer leave-behind assets for guidance offices, career centers and employment offices," CEDIA says in their prepared announcement.
Limited-Time Free Job Listings on CEDIA's Career Center
Not only is the association providing a prodigious amount of resources for free, but as part of the kick-off of this NextGen initiative, members and non-members can – for a limited time – list full time, internships, and apprenticeship opportunities in CEDIA's Career Center with the typical fee waived. Simply use the code: NextGen23.
So, all-in-all, the CEDIA NextGen: Smart Home Career Toolkit is a pretty comprehensive package for members to use to promote our industry and try to expand the labor pool.
Is This How Members Want CEDIA to Address the Labor Shortage?
Truthfully, this program is a different approach than many members have suggested to me. When members tell me that they'd like to see CEDIA expand the labor pool as part of its Workforce Development program – they mostly describe some kind of national outreach program targeting High School career days around the country. Such an outreach, as these members envision it, would have a program developed, provided, performed, and coordinated by the association itself.
In the meantime, the NextGen toolkit is the association's approach. What do you think?
CEDIA members can download the CEDIA NextGen: Smart Home Career Toolkit for free on the CEDIA website at this link. For those with more questions about the toolkit or other workforce development programs, reach out to CEDIA via email at nextgen@cedia.org.