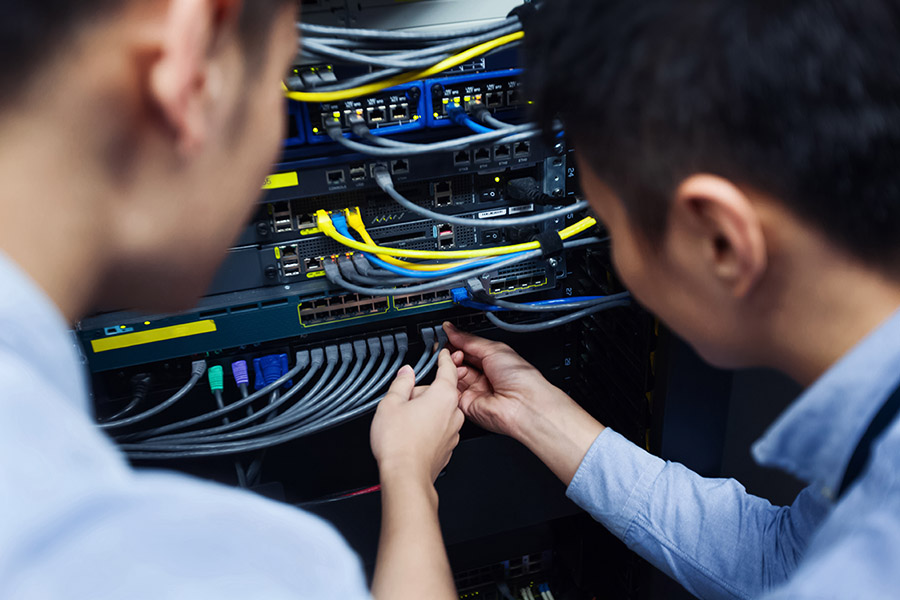 The Custom Electronic Design & Installation Association (CEDIA) announced today that its Cabling & Infrastructure Technician (CIT) Certification has received third-party accreditation which means that it conforms with the global ISO/IEC 17024:2012, General Requirements for Bodies Operating Certification of Persons standards. This is according to the ANSI National Accreditation Board (ANAB), a subsidiary of the American National Standards Institute (ANSI), which oversaw the process that determined the CIT Certification program fully conforms with ISO/IEC 17024 global standards.
See more on the CEDIA CIT accreditation…
So perhaps you are asking yourself, why is this news from CEDIA important? Simply put, without some type of national and global standards body assessing the quality of various initiatives, such as personnel certification programs, for example, it would be nearly impossible to gauge whether participation and investment in that program is meaningful. Each organization offering such programs could claim its own quality standards. But you and I are not equipped to judge for ourselves which of these programs are truly of the quality necessary to meet global standards.
Enter international standards organizations such as the ISO (the International Organization for Standardization) and the IEC (the International Electrotechnical Commission) who work to both set global standards and to maintain systems and methods for proper assessment and conformity to these standards for organizations and programs around the world. In this effort, they work with a network of local organizations like ANSI.
A Rigorous Series of Tasks to Get Accredited
About ANAB: The largest multi-disciplinary accreditation body in North America, ANAB accredits management systems certification bodies; product, process, and service certification bodies; calibration, testing, and dimensional measurement laboratories; sampling organizations; forensic service providers; inspection bodies; validation and verification bodies; reference material producers; proficiency test providers; personnel certification bodies; certificate issuers; and food protection managers. ANAB also provides training on accreditation standards and related topics.

From the ANAB blog
ANAB describes an extensive, multi-step process for applying for accreditation that, to me, seems a bit daunting. Here is how they put it: "Any personnel certification body (CB) seeking ANSI National Accreditation Board (ANAB) accreditation under ISO/IEC 17024 needs to undergo a rigorous series of tasks."
Organizations like CEDIA don't just simply send in an application with a check. There are ten, long, detailed, comprehensive, multi-element tasks – each of which must be satisfactorily completed to the standards of the process inspectors before you can move to the next step. The first step is to fill out a "preliminary" application for ANAB to determine if you even qualify to apply for accreditation. From there, the applicant will fill out additional (and extensive) paperwork, provide all sorts of supporting documentation, participate in workshops and other programs on the standards, submit to site inspections with serious inspectors, commit to any needed corrective actions to ensure compliance with the standard, and submit verification of those actions. All checked…and rechecked…by ANAB. Like I said…daunting.
Great News for CEDIA, for It's Members, and for CITs
But as CEDIA notes in their announcement, having their CIT Certification program accredited as in compliance with ISO/IEC 17024 is great news because this standard is "recognized worldwide as a mark of excellence that demonstrates to employers, industry leaders, and allied trades that a certificate holder has undergone a valid, fair, and reliable assessment to verify that they have the necessary competencies to practice."
In truth, this means that not only is their CIT program accredited, but that CEDIA themselves met the rigorous standards to be able to offer this program.
We hope to inspire technology integrators to strive for greatness in their careers through certification. But in order to appropriately serve as that motivating voice for our members, we need to hold ourselves to the same standard. We believe our CIT Certification to be thoroughly constructed, relevant, and of high value to the industry. I thank the tremendous volunteers and professional staff on developing this globally recognized certification program.

Daryl Friedman, CEDIA Global President and CEO
CIT: An Extensively Developed Program that Delivers Job Site Ready Workers to Members
CEDIA says their CIT Certification is the result of an extensive development process that included input from more than 500 industry professionals. It was launched in January 2021.
From CEDIA: "The certification encompasses the knowledge and skills of a technician whose primary task is to perform basic infrastructure wiring for low-voltage technology systems in a residential or commercial setting. Individuals who earn a passing score indicate to their employers that they are jobsite ready, can work billable hours performing cabling and installation support, and have the foundational knowledge to support additional training on equipment and technology systems."
Learn more about CEDIA's ISO/EIC 17024 accredited CIT Certification – and their other certifications – by visiting: cedia.net/certification.