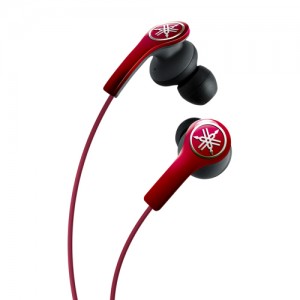 Yamaha Corp. announced today that it has launched a new line of earphones that includes a model with what it claims is the "world's first" to use a beta-titanium sound tube. Yamaha's EPH-M200 also features a "large-caliber" or diameter driver for better quality sound – and features a striking design available in three different colors.
Learn more about this unique new series of earphones from Yamaha…
Yamaha, one of the world largest manufacturers of musical instruments knows something about how music should sound. The company has parlayed this knowledge into, for example, studio speakers that are very popular in recording studios around the world.
Now the company pushes the envelope with a line of earphones featuring what they say is a first – a lightweight, but incredibly strong beta-titanium sound tube. The company says the unique properties of the beta-titanium material allow it so "conform perfectly" to any shape ear canal.
No small achievement…
This is no small achievement. Most earphone designers will tell you that the single biggest culprit causing poor sound quality when listening to music through earphones…is a poor fit. Even a slight discrepancy in the fit of the earphones can cause a dramatic impact on the frequency response of the sound heard by the wearer.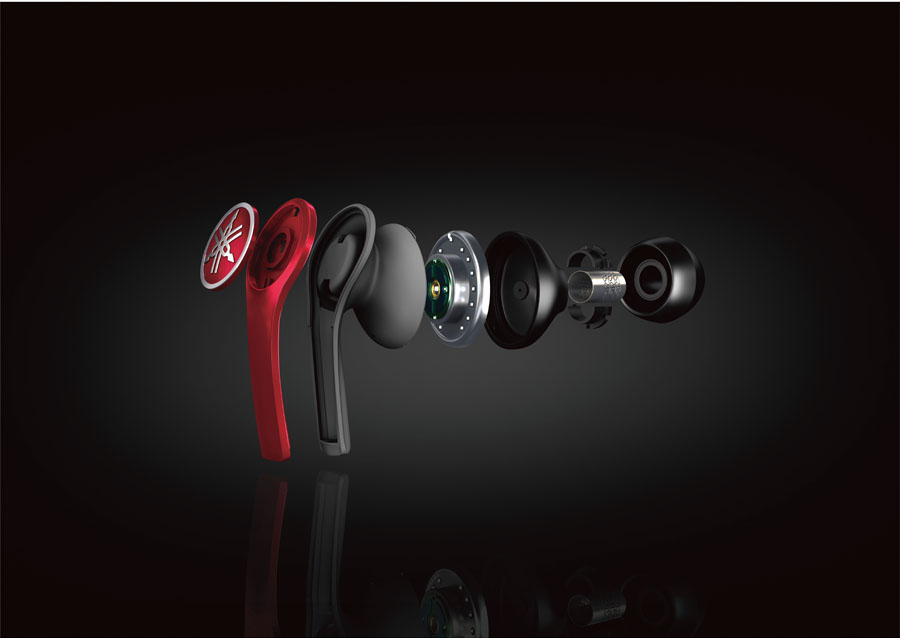 Yamaha says that beta-titanium is an alloy most commonly found in high-performance eye-wear or surgical instruments. The company cuts and shapes the beta-titanium material with a special high-precision laser – yielding a very flexible, but extremely strong tube.
Better fit = better sound…
The better fit in the ear canal allows the company to design a slightly bigger acoustically ported housing to hold a larger – and therefore more accurate – driver. This larger driver offers a fuller frequency response for better natural sound without the need to resort to added electronic manipulation.
"For in-ear headphones, getting just the right fit is critical to providing both comfort and amazing sound – they go hand-in-hand," said Bob Goedken, general manager AV Division, Yamaha Corporation of America, in a prepared statement. "The innovative sound tubes used in the EPH-M200 are a perfect example of how Yamaha applies innovation to deliver the best listening experiences to music lovers."
More affordable brother…
Yamaha also announced a step-down model called the EPH-M100. The EPH-M100, unlike the M200, does not have the beta-titanium sound tube, but rather substitutes special ear tips made of two types of silicone with a serrated interior design that helps it hold its shape when placed into the ear canal.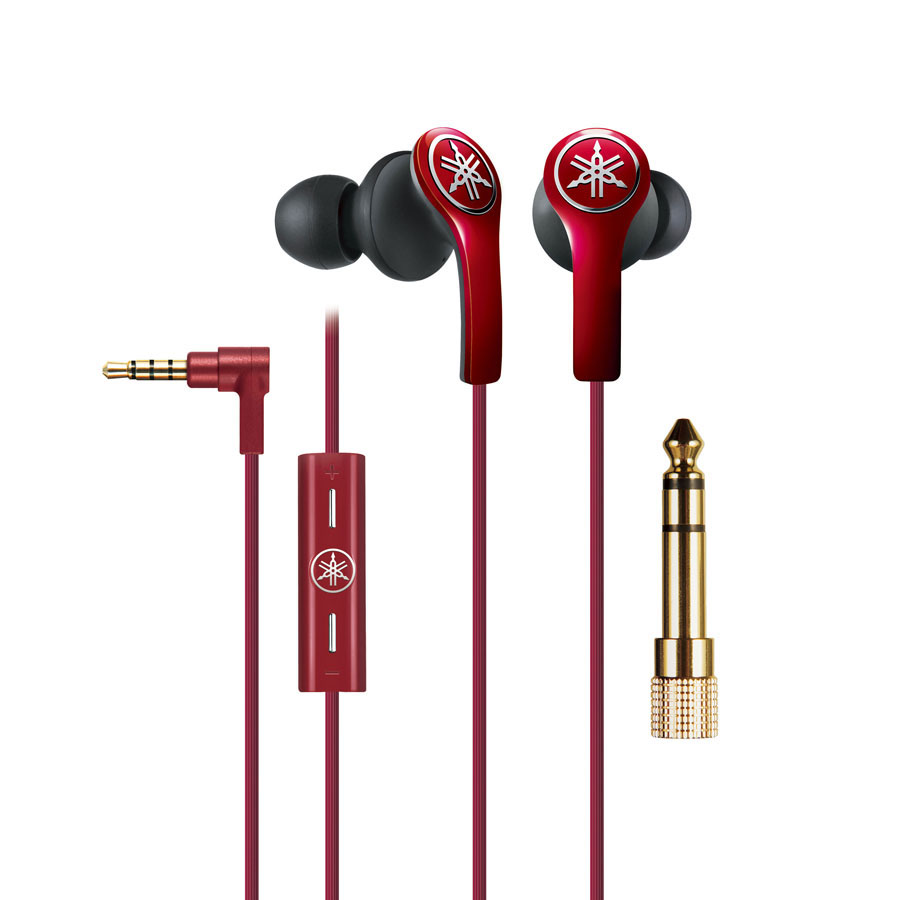 However, the EPH-M100, like the M200, does also feature a large-caliber driver fitted into the same larger housing to keep its sonic edge as compared to the competition. By the way, these drivers are Yamaha-designed with a special "tangential edge technology" that maximizes both edge stiffness, yet allows the dome driver to remain extremely flexible.
As you would expect…
And both models, as we would expect in today's world, feature cables with in-line controls and a built-in mic, and are compatible with Apple iPod, iPhone and iPad (the M200 comes with a special cable that reduces tangles and friction noise.) Both also come with a ¼-inch adapter, a choice of 5 different sized ear tips, and a carrying case.
The EPH-M200 sells for a MSRP of $149.95 and comes in three colors: Adrenaline Red, Piano Black, and Ivory White.
The EPH-M100 sells for a MSRP of $99.954 and also comes in three colors: Racing Blue, Piano Black, and Ivory White.
Both models are expected to be available in November 2014.