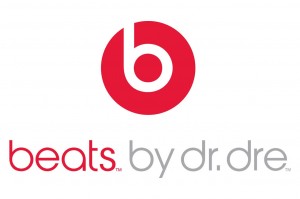 How big has Beats Electronics, LLC become? Big enough to warrant a visit by Apple, Inc. CEO Tim Cook to discuss a potential partnership in Beat's new streaming music service tentatively code-named Daisy. And big enough to relatively easily obtain $60 million in financing from investors looking to help it get Daisy off the ground.
What's that sound? An approaching Tyrannosaurus Rex? No, it's Beats…
The brand Beats by Dr. Dre has had an incredible run since it first launched a line of headphones in partnership with Noel Lee and Monster. That deal with Monster ended at the close of 2012 and since then Beats has seemingly had the Midas touch – everything it touches seems to turn to gold.
First, in 2011, during the time of its relationship with Monster, Beats cut a deal with Taiwanese smartphone maker HTC, yielding a juicy investment of $309 million for 50.1% of the company. Then last year, HTC inexplicably sold 25% of the company back to Beats founders, giving them back full control of their company.
The partners just keep coming…
But Beats didn't stop there. With the increasing importance of consumers listening to music on their computers and laptops, Beats set up a partnership with Hewlett-Packard – a sometimes powerful player in the computer game.
And there was a new partnership with Chrysler, bringing the Beats sound to car audio. In an article in BusinessWeek, Iovine talked about getting Beats in televisions and other consumer products. "We have very big ambitions for Beats beyond headphones," Iovine told BusinessWeek.
Making it big, and then setting up shop…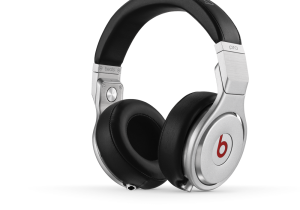 When Beats separated from Monster, it was then forced to set up its own operations – a process that can sometimes be tricky for a large volume operation. Yet all reports are that Beats pulled this off with not much more than normal (and minor) growing pains.
Then in January of this year, Beats announced it would launch a new streaming music service that it tentatively called Daisy. Details on the service were pretty sketchy. CEO Jimmy Iovine was quoted in the announcement explaining:
"What's missing from the digital music landscape is a cultural context," said Iovine. "We need to bring an emotional connection back to the act of music discovery."
Big investors come in big…
Whatever the plan, we learned today that Beats has secured $60 million in financing from a consortium of investors that includes the owner of Warner Music, Len Blavatnik…Fort Worth billionaire Lee M. Bass…and Australian financier James Packer. Daisy is expected to launch in late 2013.
Also today, Reuters is reporting that there was a secret meeting between Apple CEO Tim Cook and Beats CEO Jimmy Iovine in late February to discuss the new service…and perhaps some form of partnership. Apple has been soundly criticized by many analysts for resting on their iTunes music distribution service laurels and not being more aggressive at recognizing the popularity and growth of streaming services such as Pandora.
Others may jump in to the fray…
It has been reported that several other major players are considering offering a streaming music service. Companies such as Google and Amazon have been considering some form of a streaming service – perhaps fee-based or paid subscription.
In an interview with AllThingsD, Iovine said that he had approached former Apple CEO Steve Jobs in 2003 with the idea of collaborating on a streaming service. But apparently Jobs wasn't keen on the idea.
Now Apple is coming to Beats.
To see more on beats, visit: www.beatsbydre.com.