AVAD LLC, a distributor that focuses on the custom integration channel, announced this week it is opening three new locations, as well as making key personnel moves. Part of an overall plan to change the business model of the organization, the company has, in essence, redrawn the map of its service area.
Read more about the changes being made by AVAD…
Back in November 2016, the company announced it was changing its business model which included pulling out of some markets and expanding into others. In this case, the company has announced three new locations: Houston, TX, Englewood, CO, and Charlotte NC.
According to the company, these new locations offer just-in-time inventory, as well as sales and consultation services. Furthermore, the company expects to be announcing more locations in the near future.
At the same time as this news, AVAD also announced several personnel additions and promotions.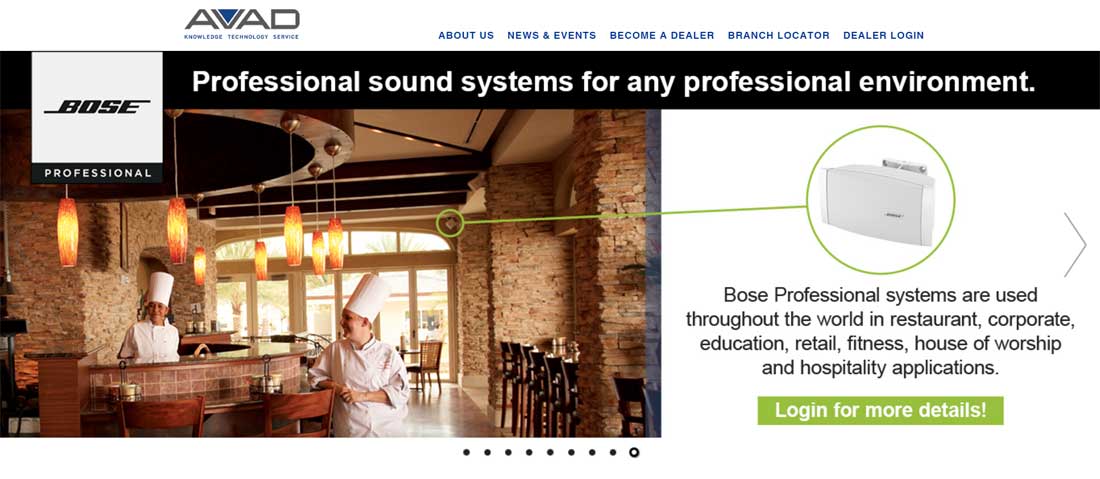 David Short has joined the company as Territory Account Manager for Northern California. Prior to joining AVAD, Short was Director of Sales and Marketing at Digital Home Suppliers. Before that, Short was Director of Worldwide Marketing for Velodyne Acoustics.
The company has promoted Jeff Neilson to Manager, Purchasing and Planning for North America. According to the announcement, Neilson will be in charge of product acquisition, as well as forecasting and managing product movement throughout their new larger footprint.
AVAD also said it has promoted Mark Spector as Sales Manager for their National and Large Accounts team. Spector's appointment is effective immediately, and his new role includes focusing on sales to existing national and large accounts, as well as managing buying groups and other "larger, non-traditional custom installation accounts."
"We are pleased to announce the latest promotions and additions to our team of industry leading professionals at AVAD," said Seth Evenson, Director of Customer Experience Management in a prepared statement. "These additions represent our focus on boosting customer facing roles in key markets as well as streamlining procurement and inventory. We are also very exited to announce our newest brand openings, and continued market investments."
See more about AVAD at: www.avad.com.