AVAD LLC, a leading distributor of custom integration brands, announced this week a dramatic expansion of their business – including no fewer than 11 new facility locations and the addition of Séura, a popular brand of outdoor televisions to their brand assortment. The news suggests an acceleration of their rollout of a new business model that they described in the middle of last year after the company was purchased from Tianjin by Kingswood Capital Management.
See more on this continued expansion by AVAD…
AVAD said these new locations are spread across 10 separate markets and is part of their plan to address more markets with new format facilities for a completely new style of footprint. The company will also launch a new headquarters facility in Scottsdale, AZ.
The company calls this "the beginning of a new era at AVAD," with a new owner and a new management team headed by CEO Tom Jacoby and president Fred Farrar¹. AVAD says it is "positioning itself for a strong year."
A New Era
"We are excited to announce the grand openings of our new locations throughout the United States, as well as our new headquarters in Scottsdale," said Seth Evenson, Director of Customer Experience Management for AVAD in a prepared statement. "With our one-year anniversary approaching, it's great to look back on our growth throughout the last year as we focus on reaching more of our customers in the residential and commercial custom installation markets through new locations, shipping options, digital presence, and new vendors."
Also helping drive its expansion, the company announced it is partnering with Séura to add its Storm and Storm Ultra Bright outdoor televisions to it's "expanding line card." These models from Séura deliver 4K UHD clarity and, thanks to Triple Lock Seal weatherproofing, with unmatched reliability raise the bar in performance for outdoor entertainment spaces. The company also notes the extremely thin form factor, with the Storm registering at only 2.7-inches deep and the Storm Ultra Bright at 3.7-inches deep.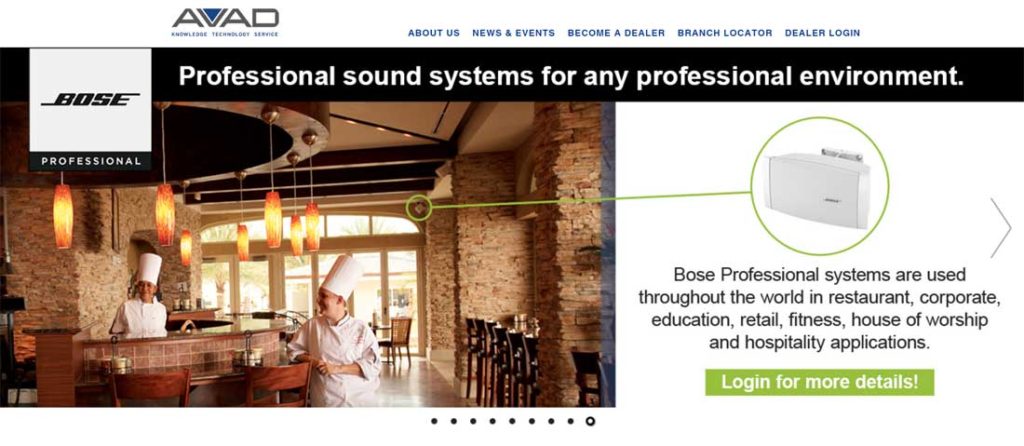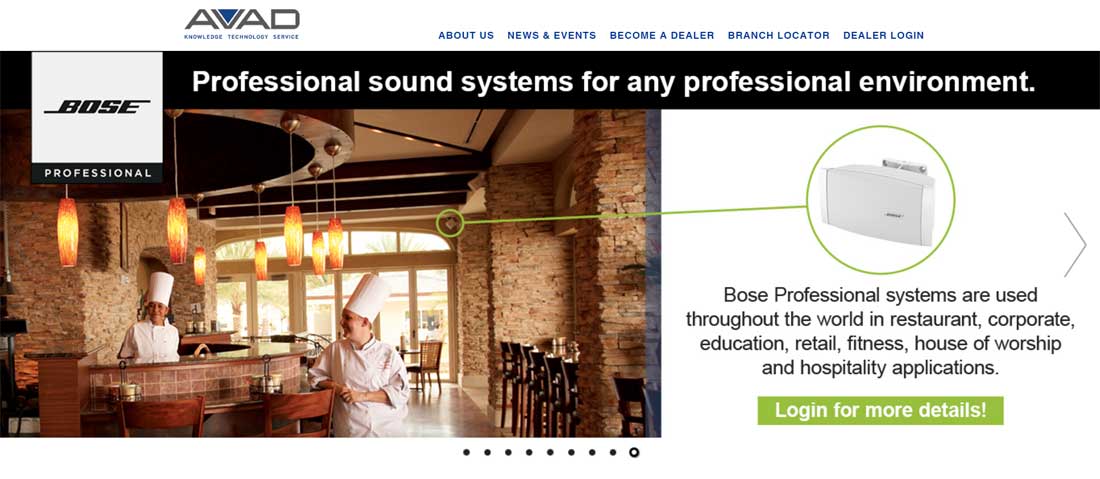 Expanding Line Card
"We're excited to announce the addition of Séura to our expanding product lineup providing our dealers with an exceptional outdoor installation solution," said John Zabel, Vice President of Sales and Vendor Management for AVAD. "Séura is recognized throughout the industry for their innovative, sleek design and we believe our dealers will have great interest in our latest vendor partner."
AVAD plans Grand Opening ceremonies at all of their new locations, based on the following schedule:
Englewood, CO on May 31
Carrollton, TX on May 31
Spring, TX on June 1
San Jose, CA on June 1
Nashville, TN on June 1
Eden Prairie, MN on June 2
Marietta, GA on June 7
Charlotte, NC on June 8
Bellevue, WA on June 9
Woburn, MA on June 15
Scottsdale, AZ on June 16
To learn more about AVAD, visit: www.avad.com.
NOTE 1 – This article was updated on June 9, 2017, 16:31 (Eastern) to correct the spelling of AVAD's President: Fred Farrar…not Farrer.